Nintendo to Release 3D-enabled "Nintendo 3DS" in Mar. 2011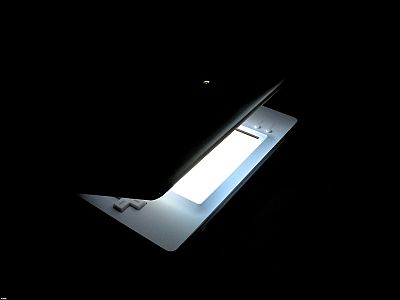 by FHKE

(This article was originally posted in Japanese at 16:33 Mar. 23, 2010.)

The next-generation Virtual Boy is coming! Today Nintendo announced to release "Nintendo 3DS", a 3D-enabled successor of their 125 million selling portable game console in March, 2011.

Read on for detail.

(PDF file)Announcement on a new game console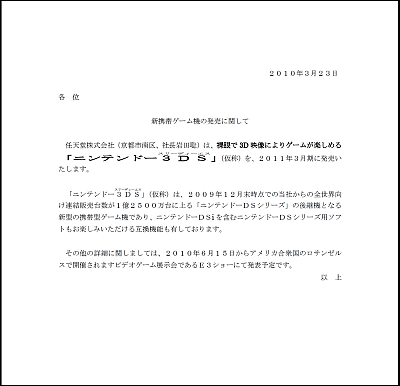 According to their announcement, players are able to enjoy 3D images without any equipment such as polarized glasses. Also, the console can run existing DS and DSi softwares. The shipping will begin in March, 2011. Further information is to be announced in E3 expo held in Los Angeles from June 15.

Related Post:
Nintendo Sued Domestic "Game Backup Device" distributers - GIGAZINE

Confirmed: New Nintendo DSi images unveiled, coming with 4.2" display - GIGAZINE

Tokyo Game Show 2009: Table of Contents - GIGAZINE