Otaku-fied Watercraft "Ita-Jet Skis" to Rule the Water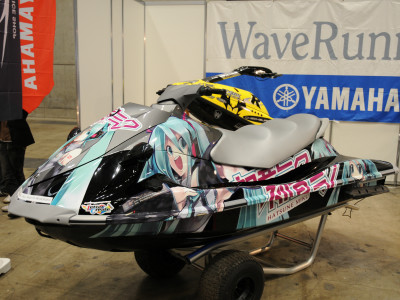 (This article was originally posted in Japanese at 20:00 Mar. 23, 2010)

Itasha(painmobile), itansha(painmotorcycle) and itachari(painbicycle) can cover the means of transportation for an otaku's everyday life, but what shall be his recreational ride on the water?

Some gorgeous ita-jet skis were on display at itasha convention Moe-Haku 2010.

Pics after the cut!
A jet ski featuring Hatsune Miku.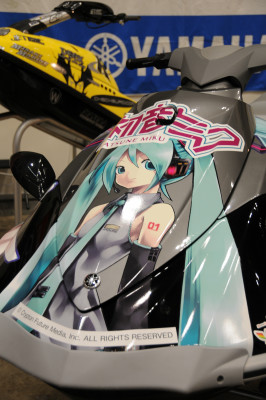 The Jet Ski (or WaveRunners) were on display at Yamaha's booth. Apparently, "Jet Ski" is the trademark for Kawasaki's line and Yamaha's ones are called "WaveRunners".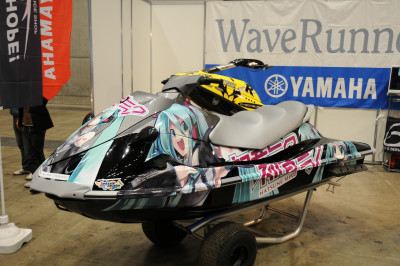 Another Hatsune Miku WaveRunner.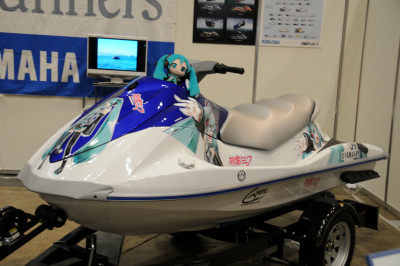 Considering both the WaveRunner and Vocaloid are products of Yamaha, it's not too far-fetched to expect a Hatsune Miku-model WaveRunner to be commercialised some day.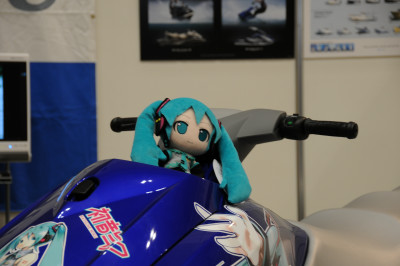 K-On! jet ski.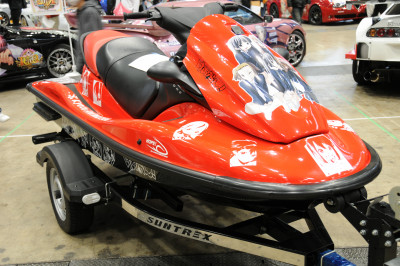 Members of the band "After School Tea Time".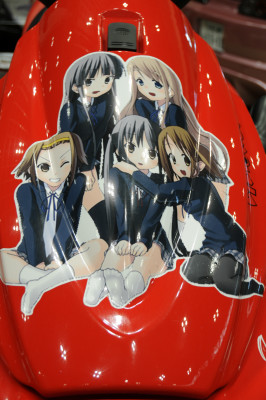 Hope these pictures won't wash off in the water.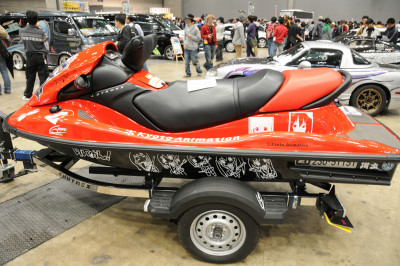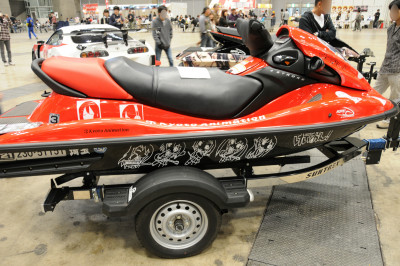 This one was kind of standing out at the site.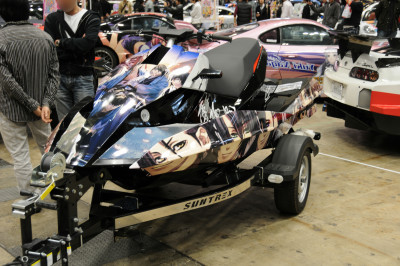 It's rare to see vehicles covered in male characters.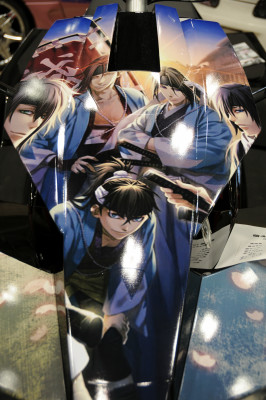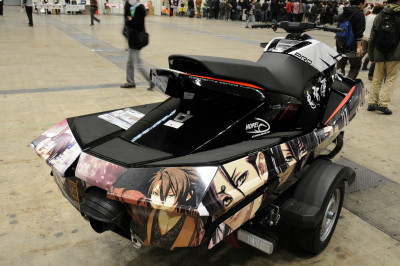 Apparently it's a Hakuouki jet ski.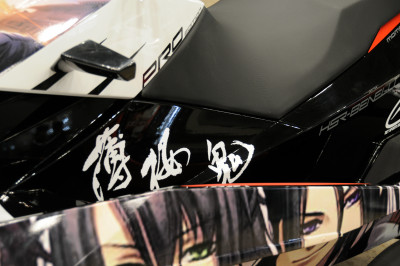 Related Posts:
Deco-Bicycle "Itachari" of Cardcaptor Sakura, Macross Frontier, Rozen Maiden and More! - GIGAZINE

Deco-Motorcycles "Itansha" Covered In Various Moe-Characters - GIGAZINE

"Ita-Danchi" Housing Complex featuring "K-On!" Characters - GIGAZINE

Fancy owning an Itasha? How about a cute and tiny Itasha Plastic Model? - GIGAZINE