Making Sleek Black Corvette Convertible into Hatsune Miku Itasha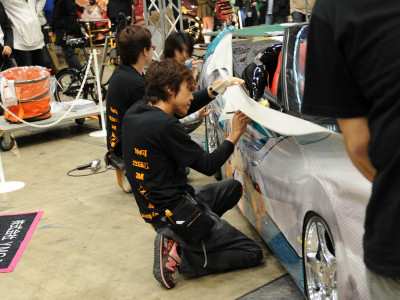 (This article was originally posted in Japanese at 01:08 Mar. 22, 2010)

At a demonstration by vehicle wrap company YMG1 at itasha exhibition Moe-Haku 2010, we've got our first chance to witness the process of itasha-making.

Here's some videos and pics of how a sexy Chevrolet Corvette Convertible was turned into a Hatsune Miku itasha, totally gorgeous in a different kind of way.
YMG1's booth at Moe-Haku 2010 held on March 21 at Makuhari Messe.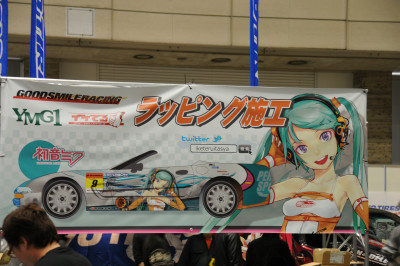 Corvette C5 Convertible, a gorgeous car in itself.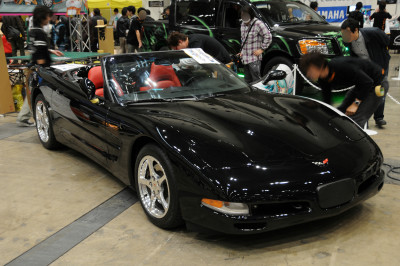 The left side was almost finished by the time we arrived.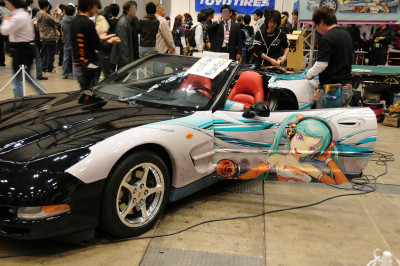 Except for a little adjustment.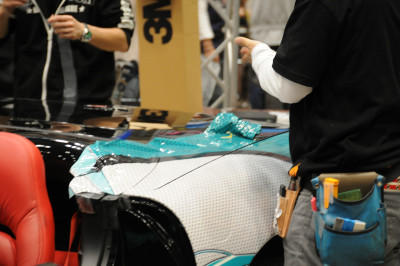 YouTube - Itasha Vehicle Wrap at MoeHaku2010 Part 1


Now on the right side.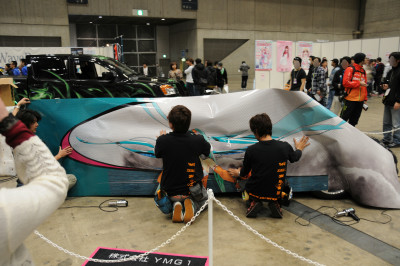 YouTube - Itasha Vehicle Wrap at MoeHaku2010 Part 2


Fitting the huge sticker to curved surface must require a great deal of concentration.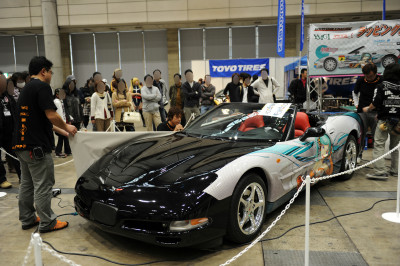 The excess sheet is cut off after the decal is affixed.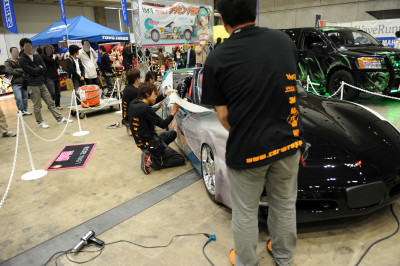 Smaller decals are cut out before applying.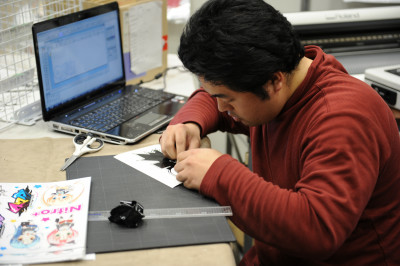 By the end of the day the Corvette was virtually unrecognisable. Here are some pics we found of the finished car on ASCII.jp.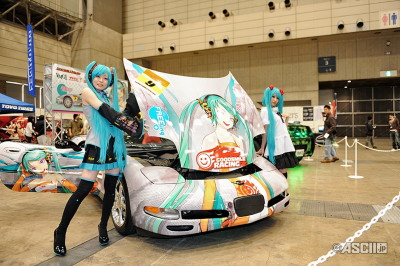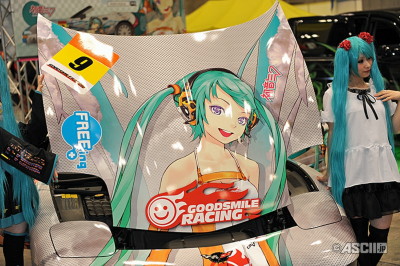 Related Posts:
Itasha, Itansha and Itachari Exhibition "Moe-Haku 2010" at Makuhari Messe: Table of Contents - GIGAZINE

Pretty Cure-themed Suzuki Wagon R Won "Moe-Haku 2010 Itasha Contest" voted by Itasha owners - GIGAZINE

Fancy owning an Itasha? How about a cute and tiny Itasha Plastic Model? - GIGAZINE

The exhibition of "Itasha" held at Comiket place - GIGAZINE