More Cosplayers and Cross-dressers from MoeHaku 2010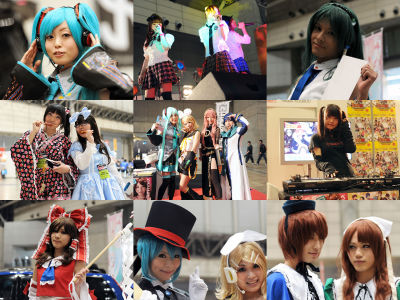 (This article was originally posted in Japanese at 02:45 Mar. 22, 2010)

Here are some more cosplayer pics from itasha exhibition Moe-Haku 2010.

From what we could see, vocaloid Miku Hatsune seems to be the most popular cosplay character these days. There also seems to be a rising trend in the number of cross-dressers (apparently, it's called crossplay). Girls going as male characters were nothing unusual since the earliest days, but lately more and more guys seem to be playing female roles. While some were obviously not trying to pass as the opposite gender, some were quite convincing you couldn't tell till they speak.

Pics after the cut!
Vocaloid Miku Hatsune.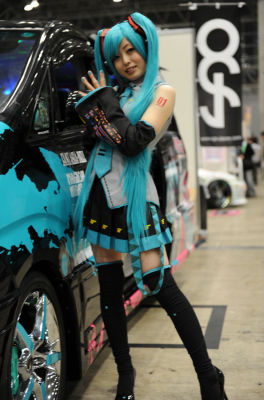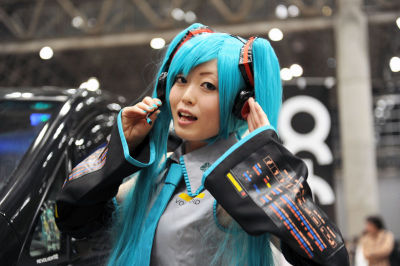 Another Miku.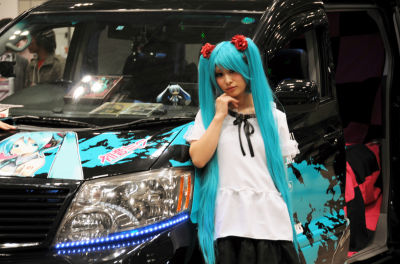 Yet another.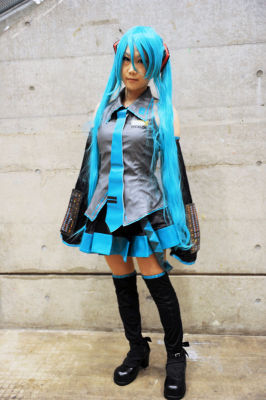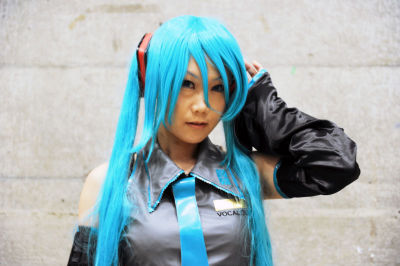 Crossplaying Miku.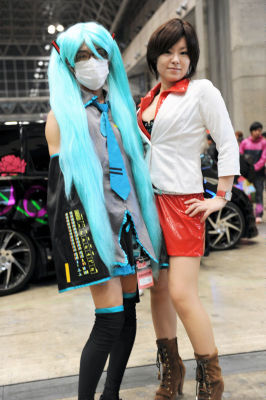 Miku(left) and Rin Kagamine.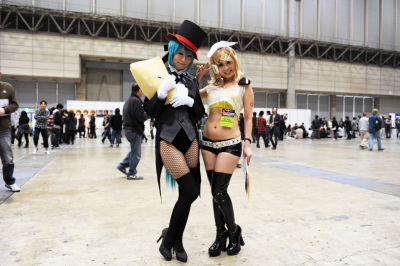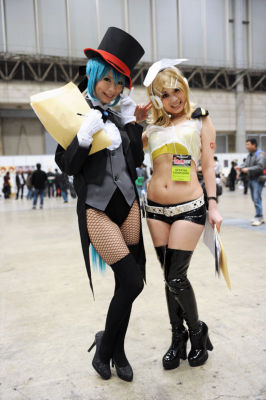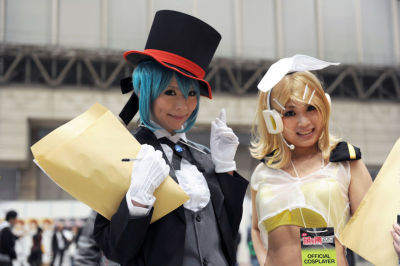 Miku Hatsune, Rin Kagamine, Luka Megurine and Kaito. Vocaloid seems to be all the rage.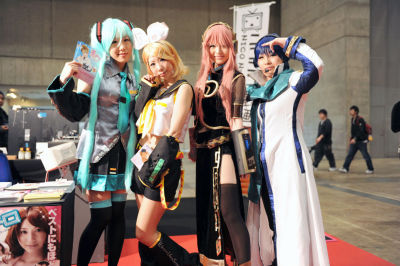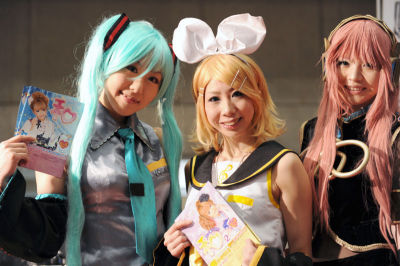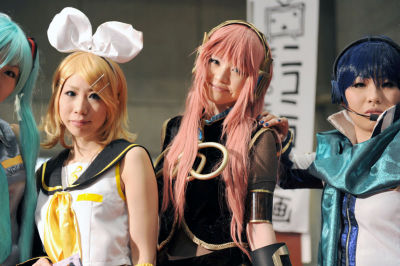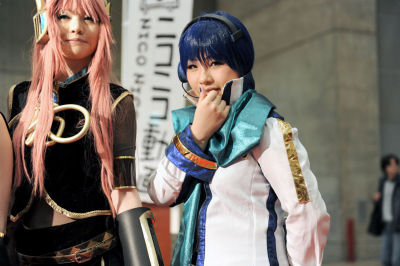 Black Rock Shooter, a from the Miku Hatsune tune.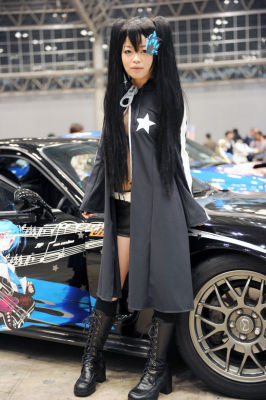 A DJ in Black Rock Shooter hairdo.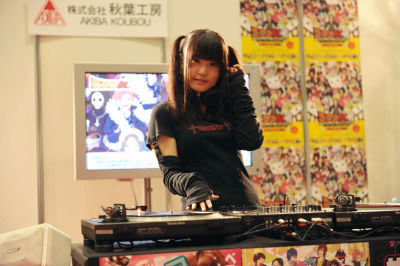 Lisa from The Sacred Blacksmith.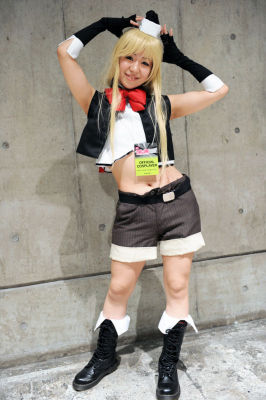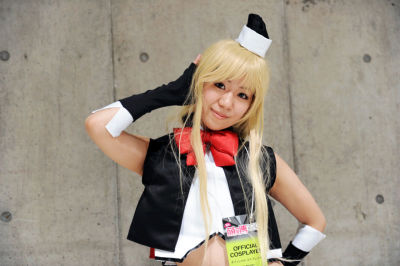 A group of cosplayers dolled up as Rozen Maiden characters.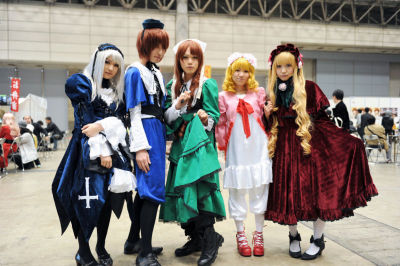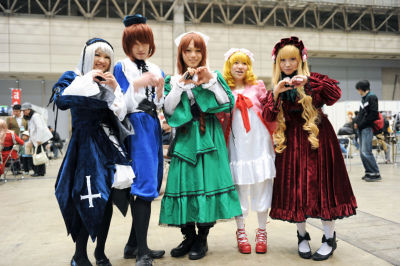 Some seemed to be crossplayers.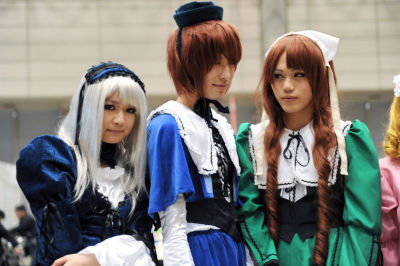 We couldn't tell whether these girls were cosplaying as some character or just dressed in Lolita fashion.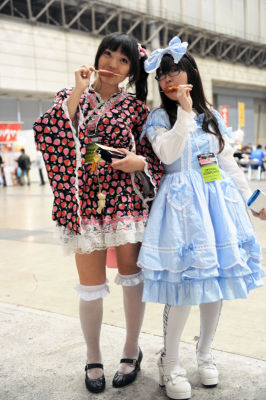 A cosplaying mum.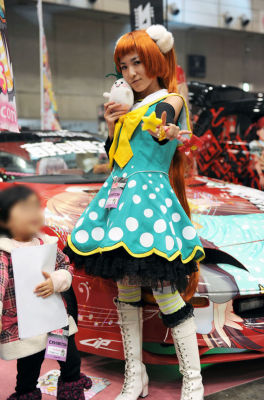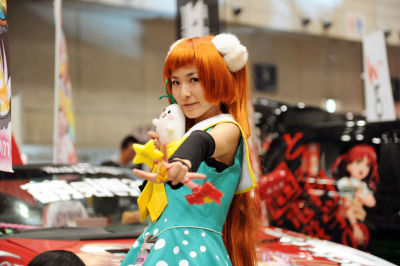 Reimu Hakurei from Touhou Project.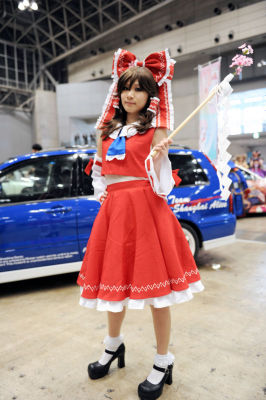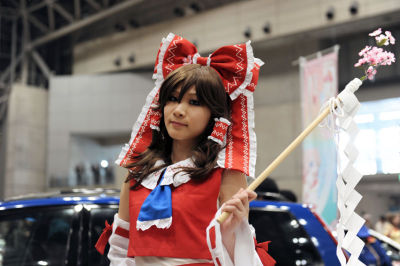 Sanae Kochiya from Touhou Project.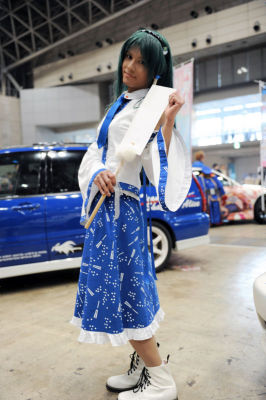 Some stage performance was going on.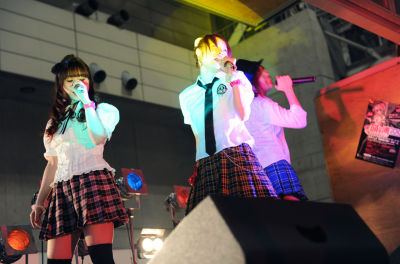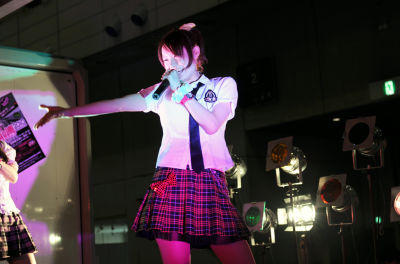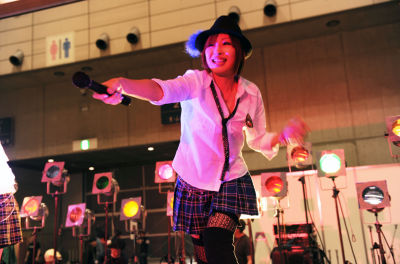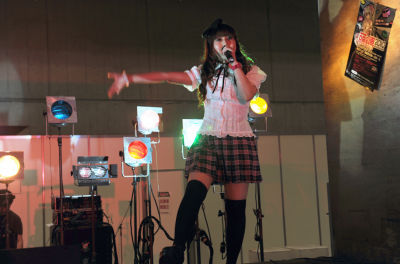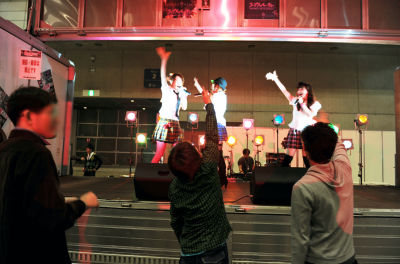 Shiori Fujisaki from Tokimeki Memorial.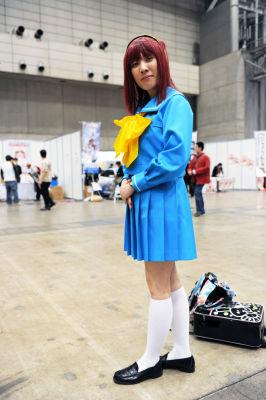 Illustrator Toromi cosplaying as Torobenten, a character she designed for the Buddhist temple Ryoho-ji in Hachioji.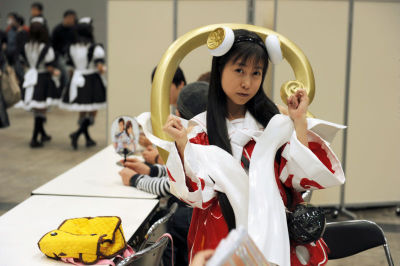 Yuki Nagato from The Melancholy of Haruhi Suzumiya.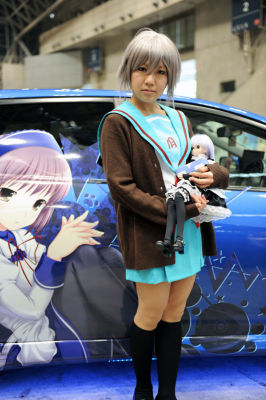 Mitsukuni Haninozuka from Ouran High School Host Club and Hinaichigo from Rozen Maiden.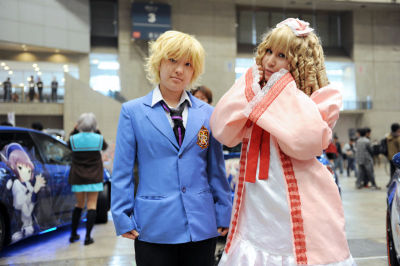 Related Posts:
Smoking Hot Cosplayers at Itasha Exhibition Moe-Haku 2010 - GIGAZINE

Booth Babes, Booth Guys, Cosplayers and Mascots from TAF2010 - GIGAZINE

Hot to Trot Cosplayers in the Blazing Heat - WONDER FESTIVAL 2009 [SUMMER] - GIGAZINE

The inimitable Kickboxer-cum-Cosplayer-cum-Otaku Nagashima "Jien-ots" Yuichiro - GIGAZINE

Hard Core Cosplayers Risking Cold at Wonder Festival 2010 Winter - GIGAZINE