Pretty Cure-themed Suzuki Wagon R Won "Moe-Haku 2010 Itasha Contest" voted by Itasha owners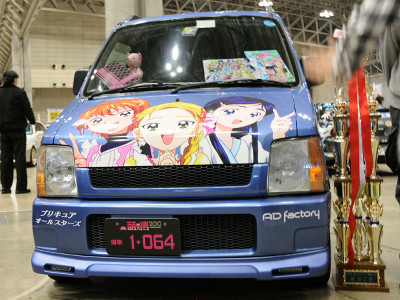 (This article was originally posted in Japanese at 22:39 Mar. 21, 2010)

200 itashas competed in Moe-Haku 2010 Itasha Contest held on March 21 at Makuhari Messe. Here are the winners chosen by the votes of itasha owners.

Pics after the cut!
Pretty Cure Allstars-themed Suzuki Wagon R was voted as the best out of 200 itashas.

Nagisa Misumi, Hikari Kujo and Honoka Yukishiro from Futari wa Pretty Cure.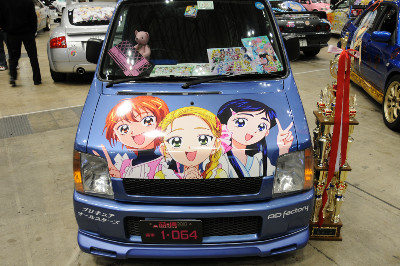 The left side has Tsubomi Hanasaki from HeartCatch Pretty Cure!, Karen Minazuki, Urara Kasugano and Rin Natsuki from Yes! PreCure 5. There's also Utau Hoshina from Shugo Chara! on the window.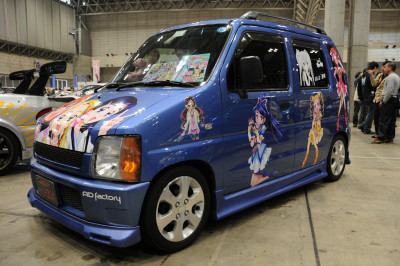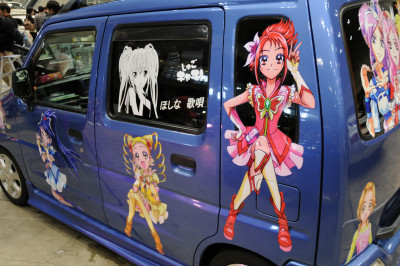 Four heroines from Fresh Pretty Cure! on the rear window.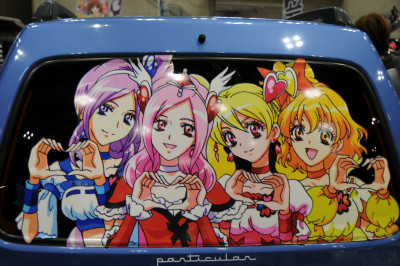 You can see the two heroines of Pretty Cure Splash Star below them.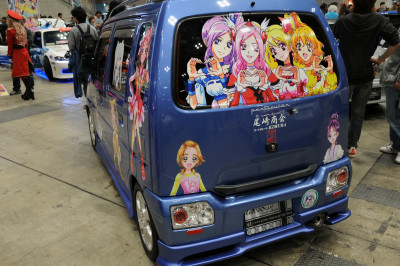 Right side. Nozomi Yumehara, Komachi Akimoto and Kurumi Mimino from Yes! PreCure 5 and Erika Kurumi from the ongoing HeartCatch PreCure!. Amu Hinamori from Shugo Chara! on the window.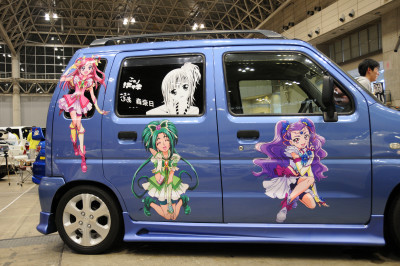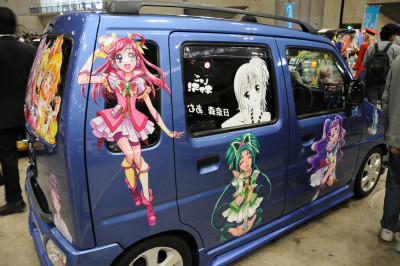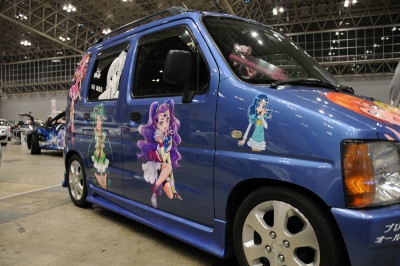 With the trophy.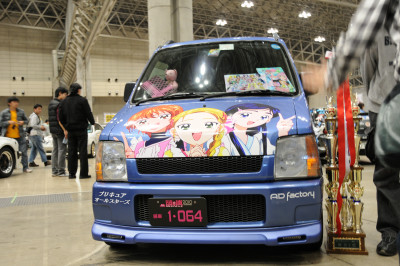 Illustrations of Pretty Cure and Shugo Chara! were displayed inside the windshield.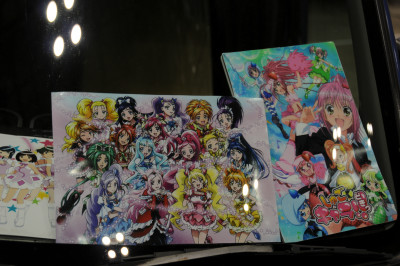 HeartCatch Pretty Cure! just started airing in February. The two heroines will appear in the upcoming movie Pretty Cure All Stars DX2: Light of Hope - Protect the Rainbow Jewel!.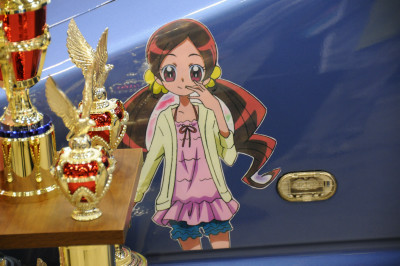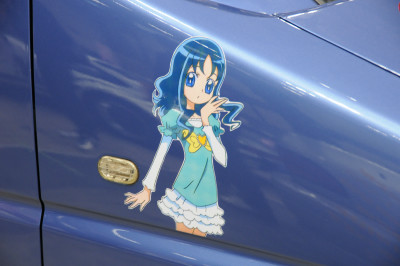 Owner of the car receiving the trophy.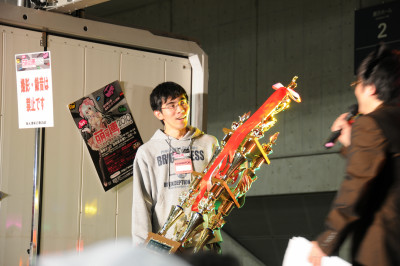 The second place went to this Toyota Soarer featuring Hiyoko Tamaizumi from popular eroge Oretachi ni Tsubasa wa Nai.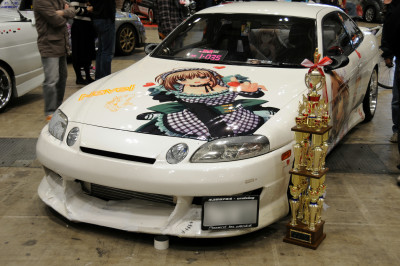 Title logo.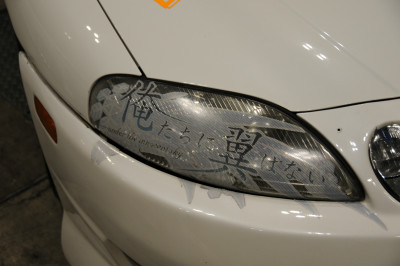 With the game's developer Navel's logo and character designer Aoi Nishimata's autograph.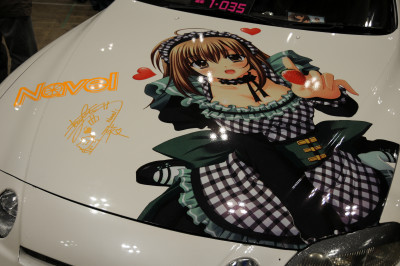 Right side.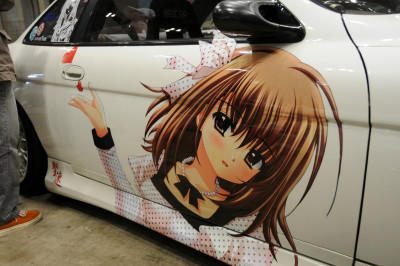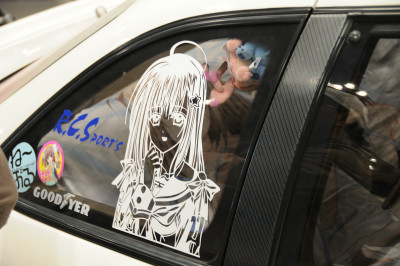 Semi-translucent illustration on the rear window.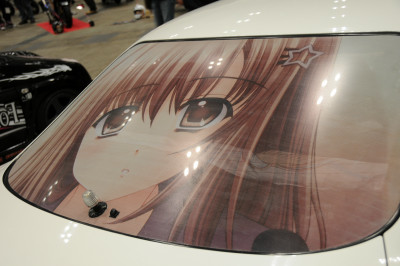 Left side.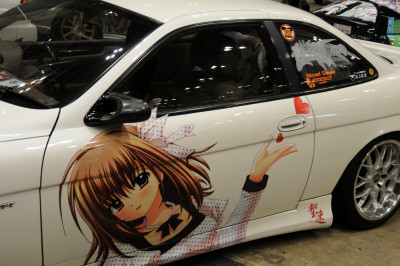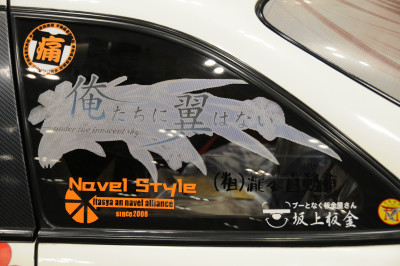 The owner's friend accepted the trophy on his behalf.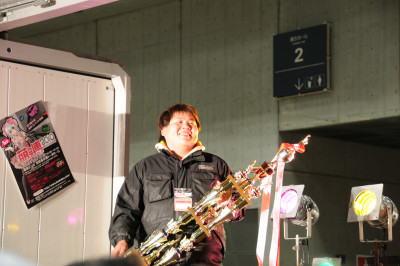 This Miko(shrine maiden)-themed Toyota Voxy came in the third place.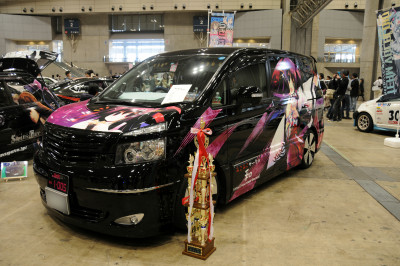 The girl is an original character by doujin circle Nagomi.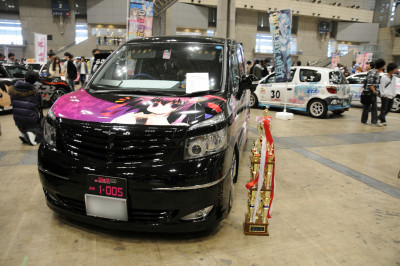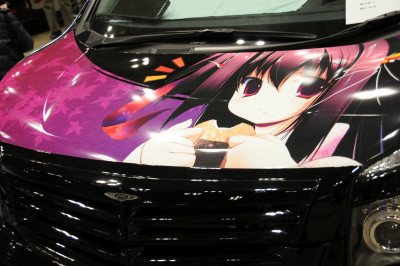 Side.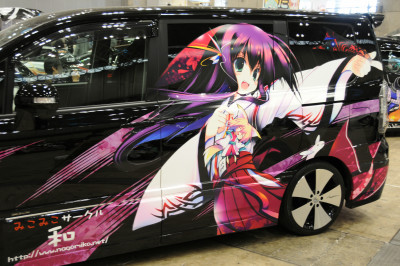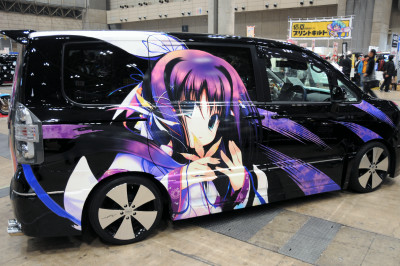 Rear.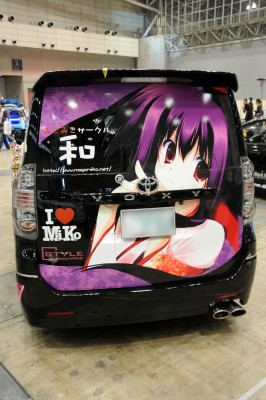 Lucky Star character's Nendoroid figurines in Miko outfits were displayed on the dash.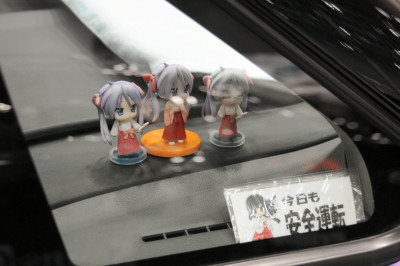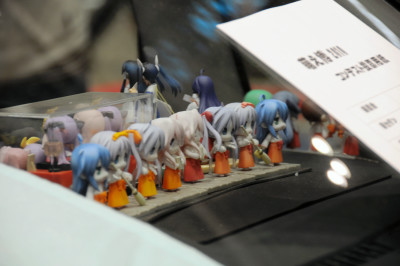 The car is owned by a member of Nagomi.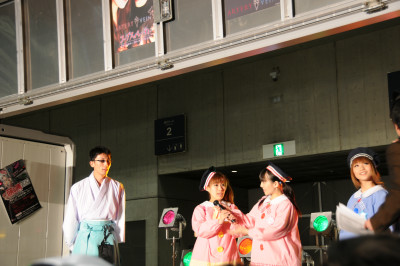 Related Posts:
The exhibition of "Itasha" held at Comiket place - GIGAZINE

Ita-Sha Exhibition held at Tokushima Machi★Asobi festival Vol.1 - GIGAZINE

Ita-Sha Exhibition held at Tokushima Machi★Asobi festival Vol.2 - GIGAZINE

Ita-Sha Exhibition held at Tokushima Machi★Asobi festival Vol.3 - GIGAZINE

Moe Pudding "Milky Gold" with Aoi Nishimata's Bishoujo Character - GIGAZINE