Deco-Bicycle "Itachari" of Cardcaptor Sakura, Macross Frontier, Rozen Maiden and More!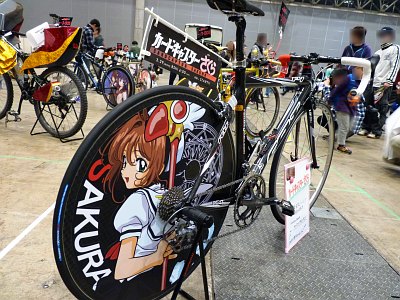 (This article was originally posted in Japanese at 17:15 Mar. 21, 2010)

Last year we were quite surprised to find an itachari dedicated to voice actress Aya Hirano at a local mall, but itachari(pain-cycle, bicycle equivalent of itasha) culture seem to have gotten a lot more advanced since then.

Here are the truly amazing itachari specimens shown at Moe Haku 2010, featuring characters from manga, anime and games including Cardcaptor Sakura, Macross Frontier, Rozen Maiden, The Idolmaster, Strike Witches and more!

Pics after the cut!
The Idolmaster itachari featuring Chihaya Kisaragi.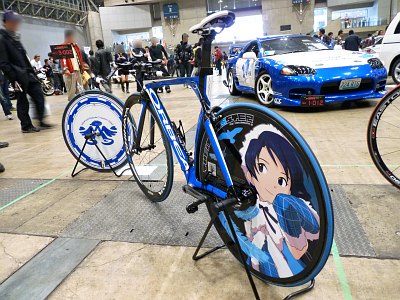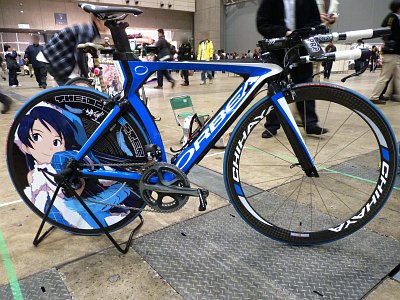 Since decoratable spaces on the frames are limited, wheel covers are the main focus in most itacharis.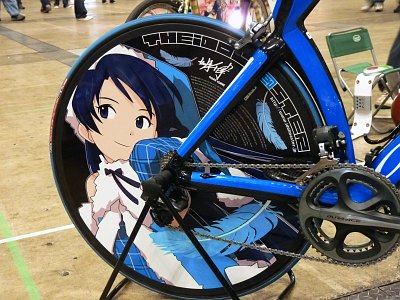 Spare wheels were also on display.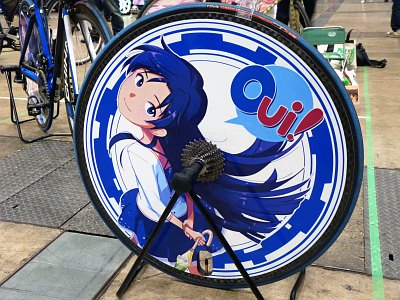 AMCG(Advanced Media Creation Girls: the idols' agency in the game) logo.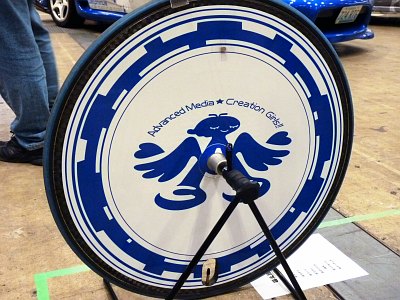 Another Idolmaster itachari, this one featuring Haruka Amami.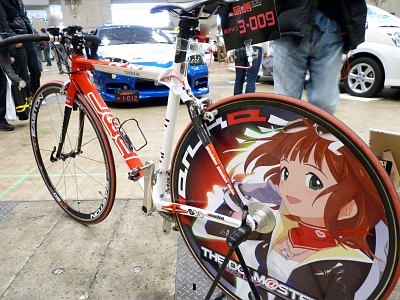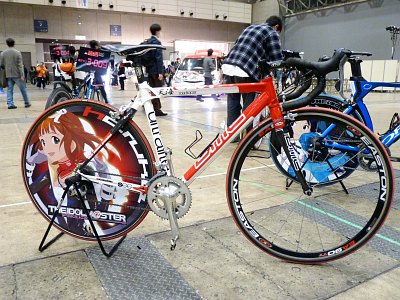 Haruka wheel cover.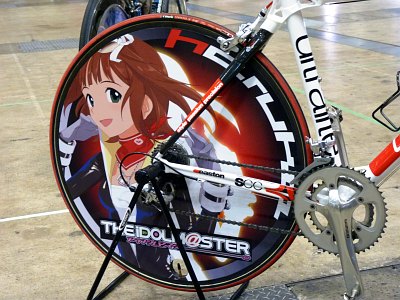 The Chinese characters read "Amami", Haruka's last name.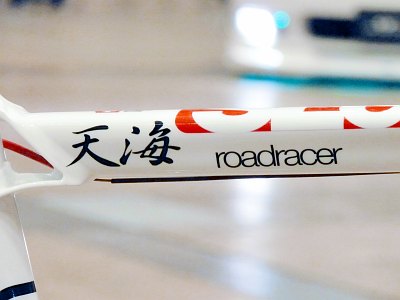 Kagamine Rin/Len itachari featuring the Vocaloid 2 twins.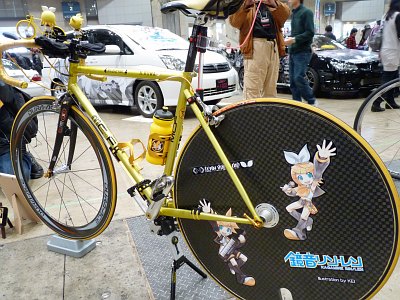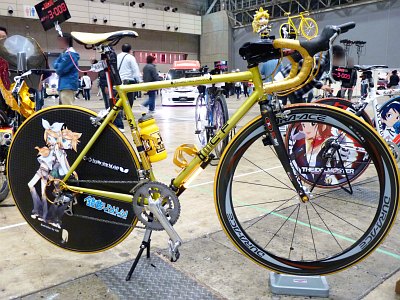 Wheel cover.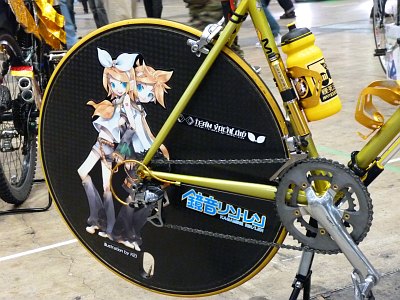 Figurines and miniature bicycle secured to the handlebar.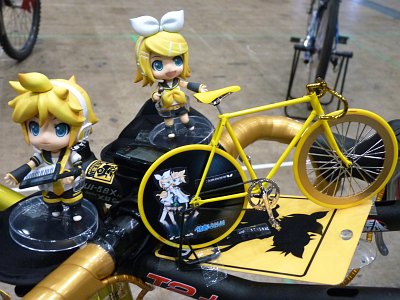 Even the water bottle was decorated.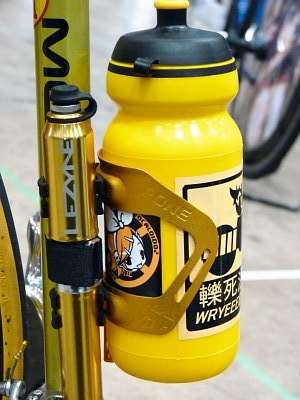 The poster says "Green is Enemy!" expressing the owner's rivalry with Hatsune Miku.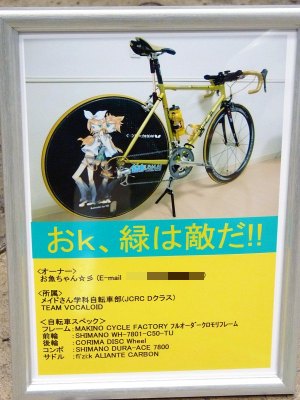 Cardcaptor Sakura itachari.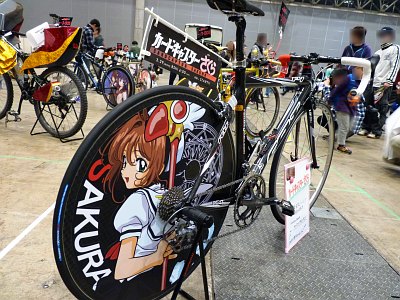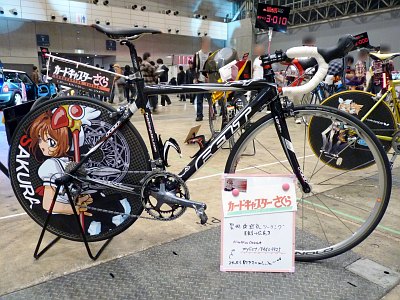 Wheel cover.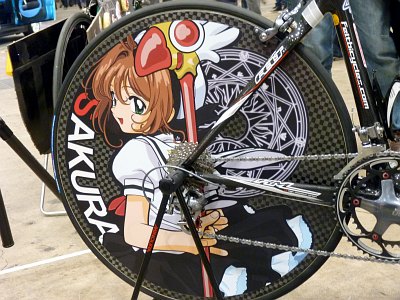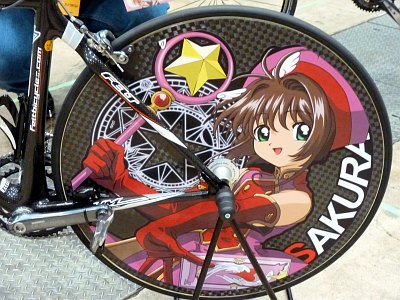 A banner advertising the anime's rerun on NHK BShi.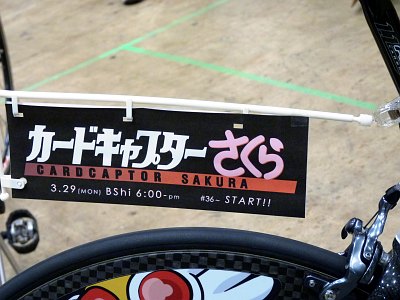 Sakura asking cyclists to stay on the left side of the road (it's a manner thing in Japan).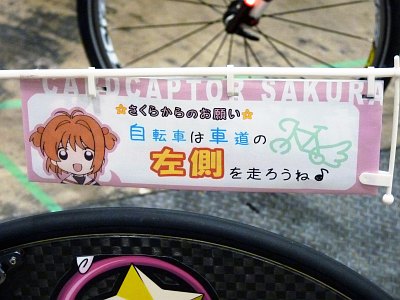 Cardcaptor Sakura logo sticker.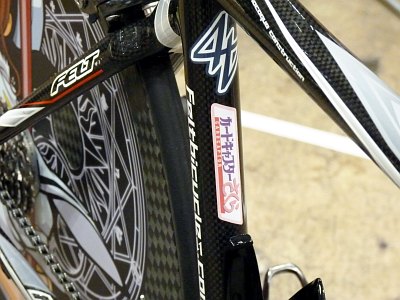 Another sticker with Sakura's face.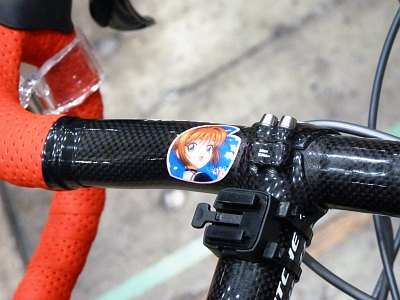 Macross Frontier itachari featuring Sheryl Nome.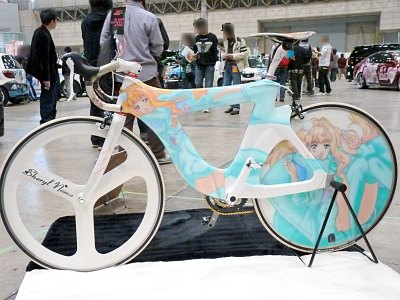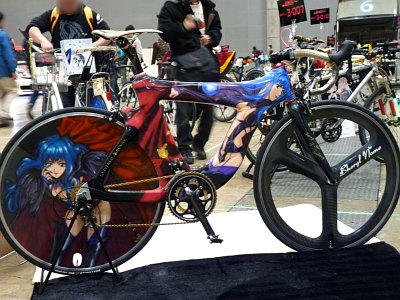 Painted half black, half white.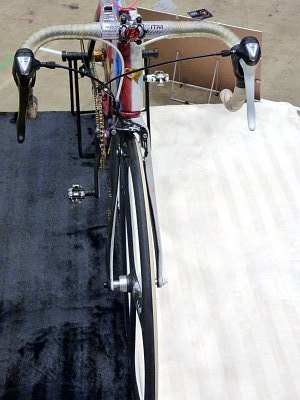 The white side has angelic Sheryl with blonde hair.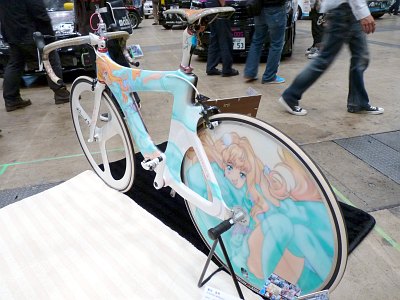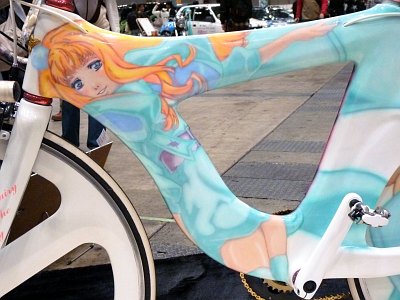 Wheels.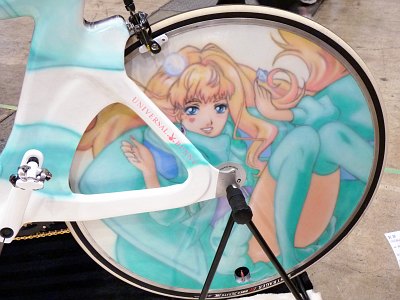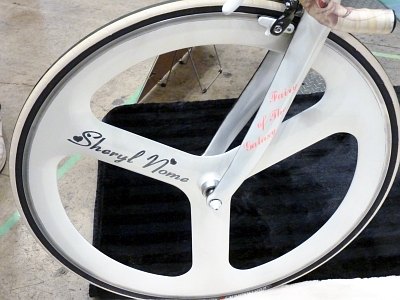 Bikini-clad Sheryl on the grip.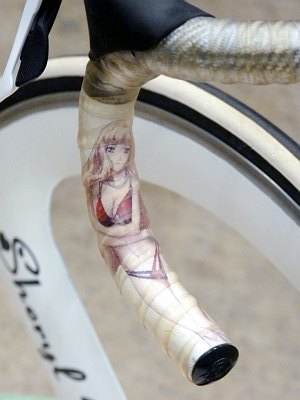 Somewhat devilish-looking blue-haired Sheryl on the black side.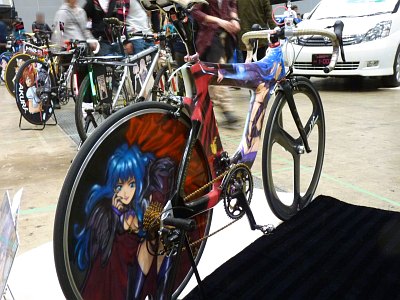 Sheryl the seductress.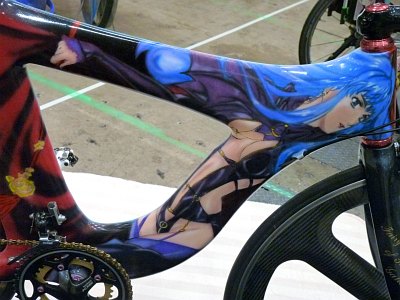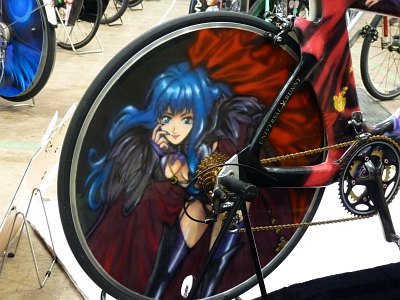 Another bikini-clad Sheryl.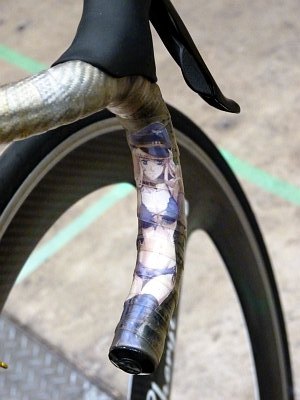 Hope this gorgeous illustration won't rub off.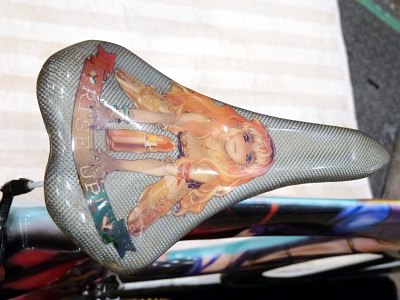 Itachari featuring Suigintou from Rozen Maiden.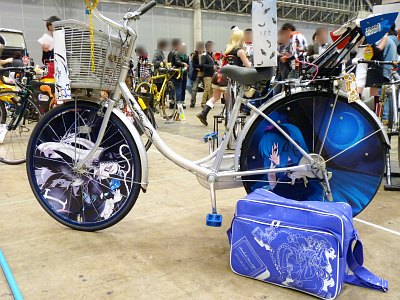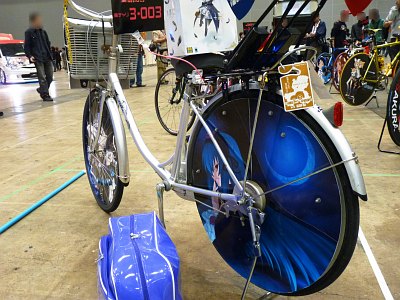 Wheel covers.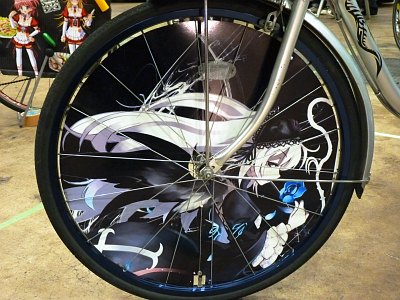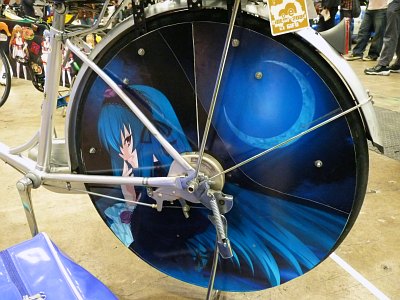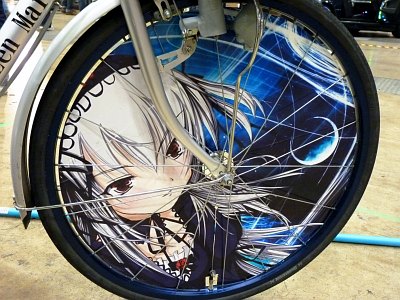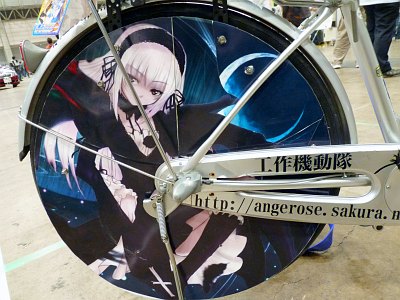 Her name "Suigintou" means "Mercur Lamp" in Japanese.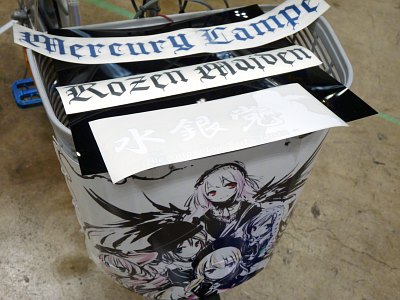 The owner also decided to show off his Suigintou figure, still in the package.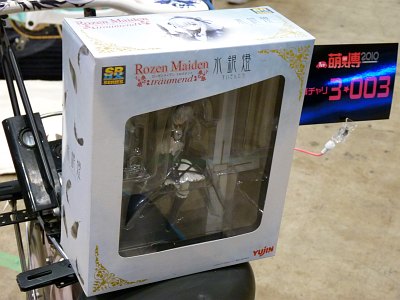 A rear spoiler was attached for extra decoration space.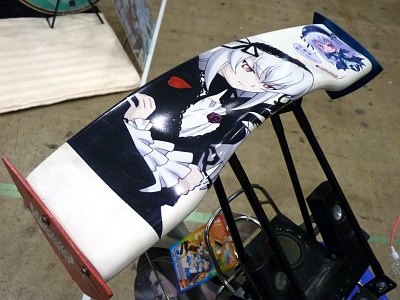 Rozen Maiden's logo. The bicycle is made by doujin circle Kousakukidoutai.


Welcome to Pia Carrot itachari themed on the fourth title in the eroge series.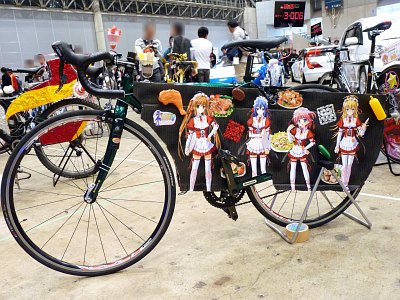 The eight heroines.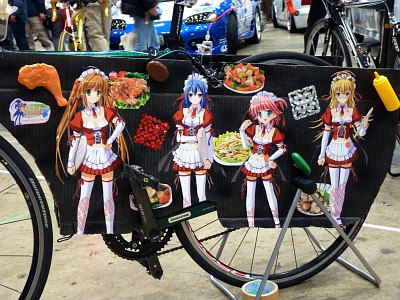 Fake food samples for the restaurant "Pia Carrot" where the heroines wait tables.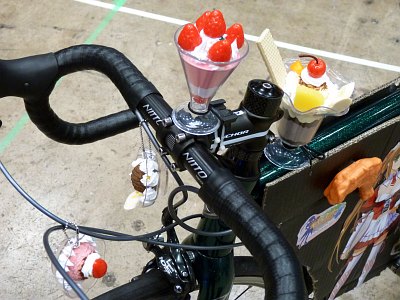 Kamen Rider Agito itachari was made to resemble Agito's motorcycle Machine Tornader.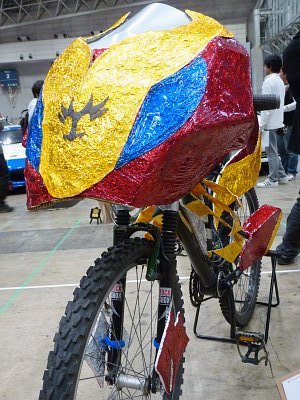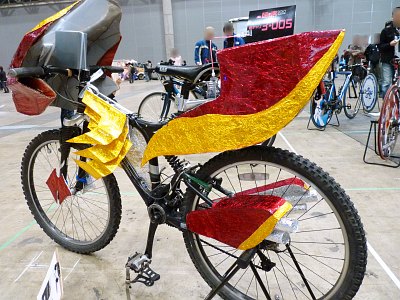 With hand-made fairings.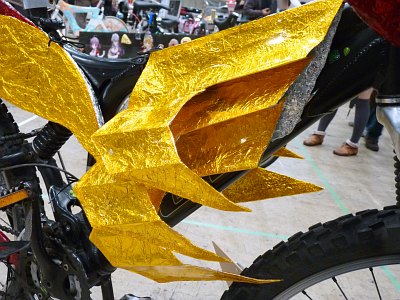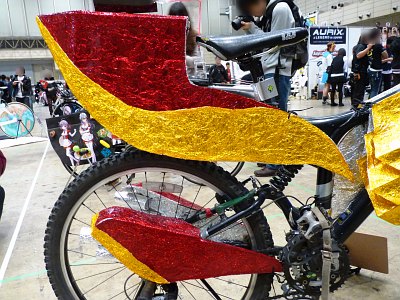 For some reason it was accompanied by Kamen Rider V3's helmet.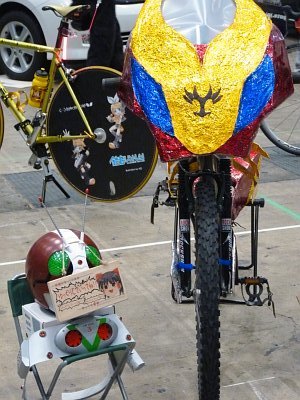 Hanbun no Tsuki ga Noboru Sora itachari.


Wheel cover.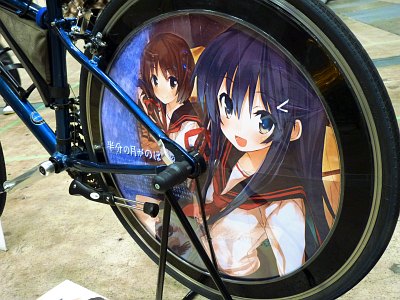 The other side was made to look like the moon.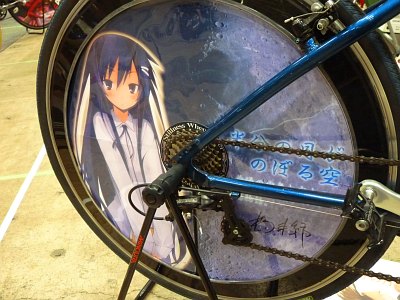 Vocaloid itachari featuring Megurine Luka and Hatsune Miku.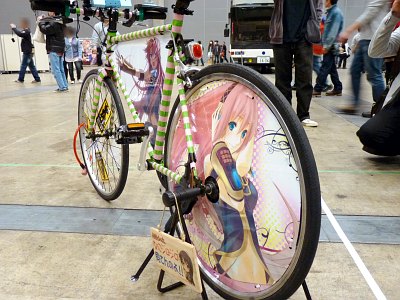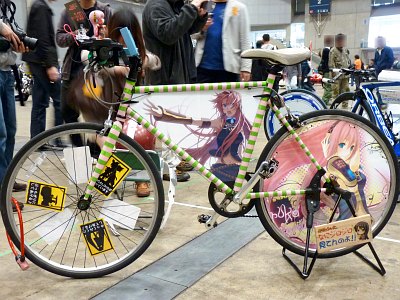 At first the whole bicycle looked to be dedicated to Megurine Luka.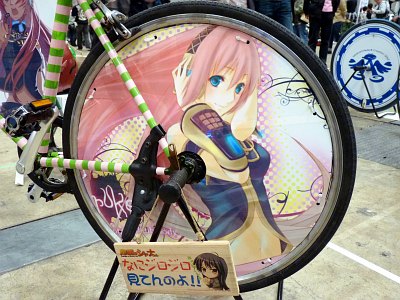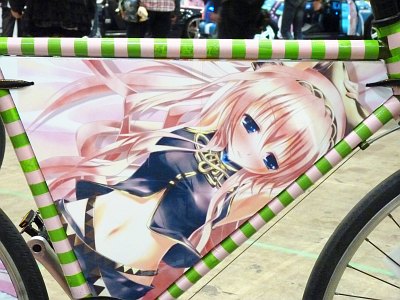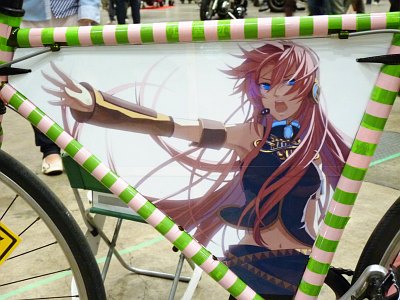 But when we passed by again later, some parts were converted to Hatsune Miku.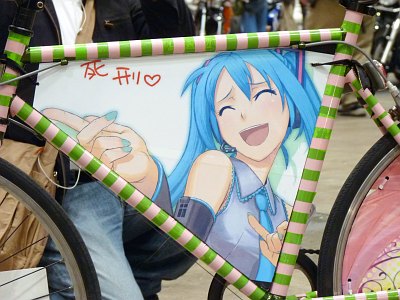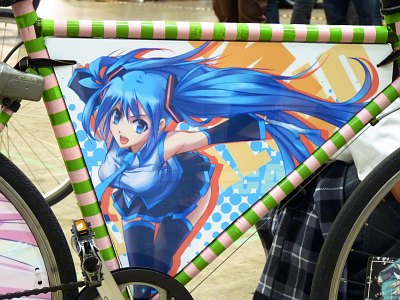 With audio system to play Luka and Miku's songs.


No space left to grip on the handlebar.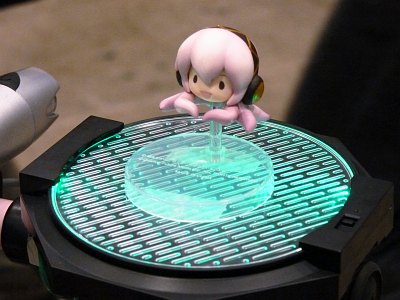 Spokes were decorated with stickers.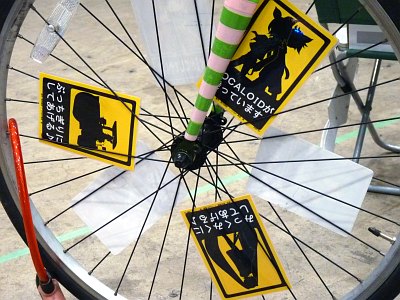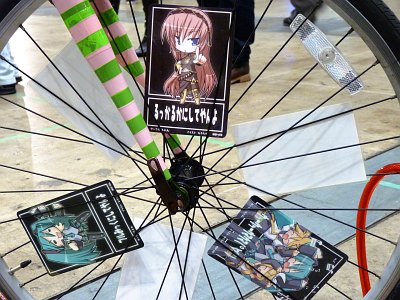 Champion RED Ichigo itachari themed on the shonen manga magazine.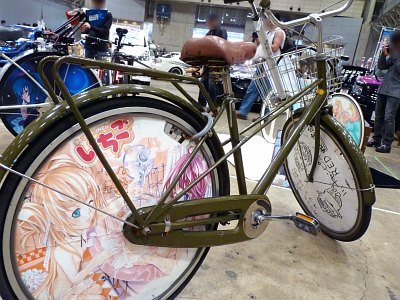 Heroines from manga titles serialised in the magazine.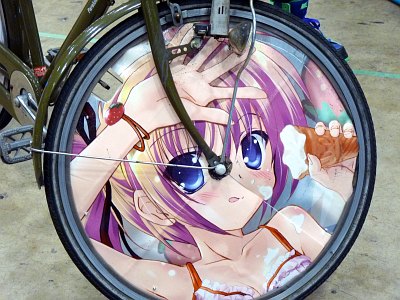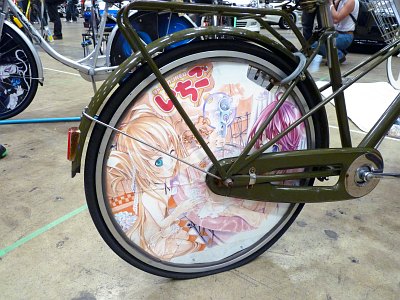 The front wheel cover was illustrated by four-panel manga artist Satoshi Karasuya.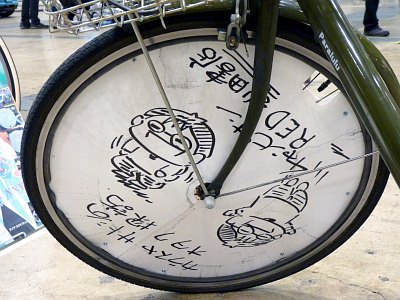 Karasuya's attempt at Tomo Yamanobe from The Qwaser of Stigmata, one of the most popular titles serialised in Champion Red.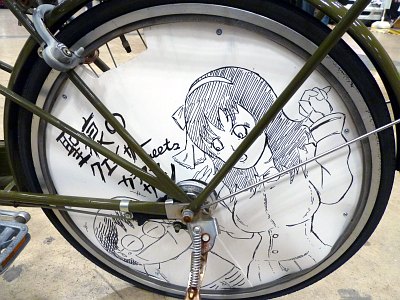 Strike Witches itachari.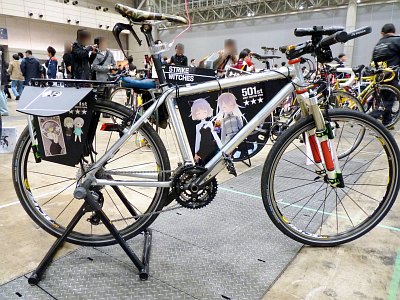 Eila Ilmatar Juutilainen and Sanya V. Litvyak .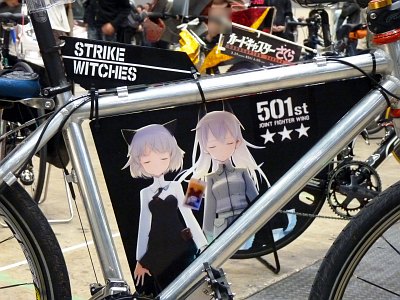 Sanya.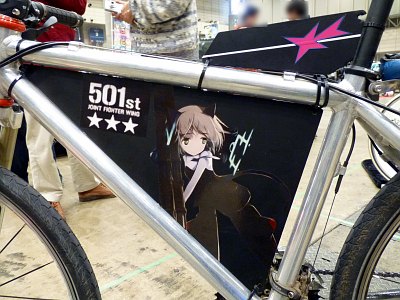 Tailplane.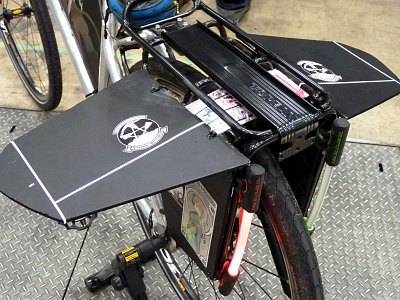 Eila and Sanya under the wing.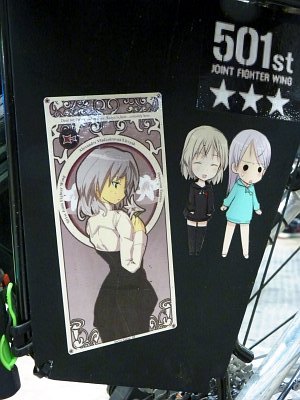 Related Posts:
Ita-Chari helps you showing off your love to Anime voice actresses - GIGAZINE

The exhibition of "Itasha" held at Comiket place - GIGAZINE

Fancy owning an Itasha? How about a cute and tiny Itasha Plastic Model? - GIGAZINE

"Ita-Danchi" Housing Complex featuring "K-On!" Characters - GIGAZINE