Smoking Hot Cosplayers at Itasha Exhibition Moe-Haku 2010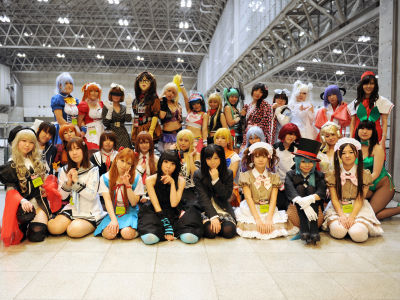 (This article was originally posted in Japanese at 23:35 Mar. 21, 2010)

Driving a gorgeous itasha with hot cosplayer girlfriend riding shotgun might be the ultimate fantasy of otaku-boys.

Naturally, the hundreds of itashas at Moe-Haku 2010 were accompanied by array of cosplayers.

Pics after the cut!
(Japanese)Moe-Haku 2010 in Makuhari::Official Site

Sheryl Nome and Ranka Lee from Macross Frontier.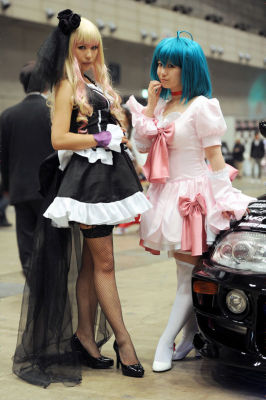 Foxy Sheryl.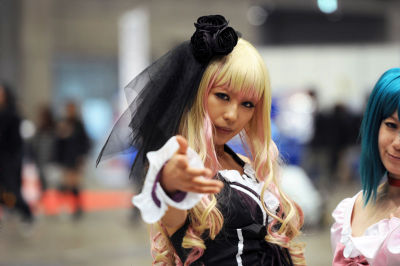 Adorable Ranka.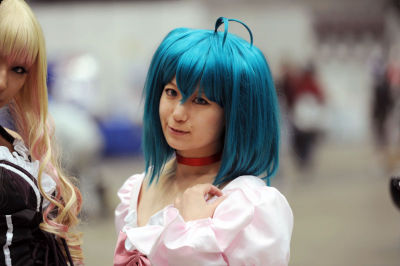 They complement each other.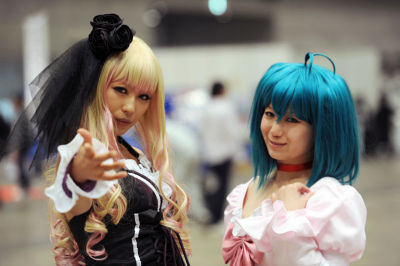 Blonde Ranka and redhead Sheryl.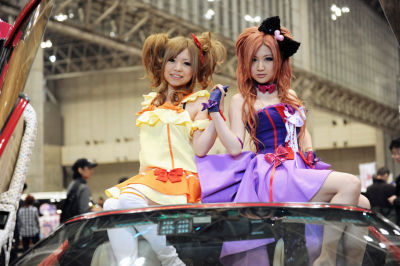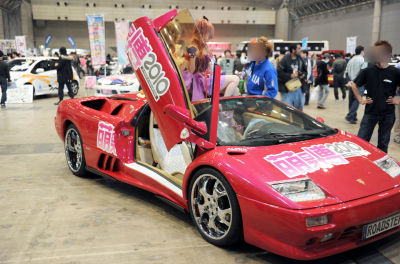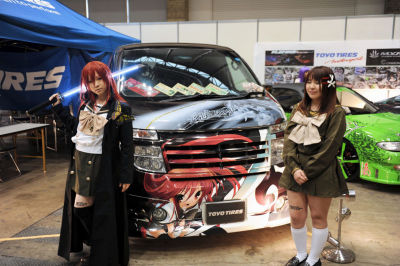 Shana wielding her sword.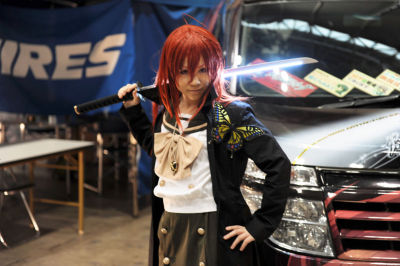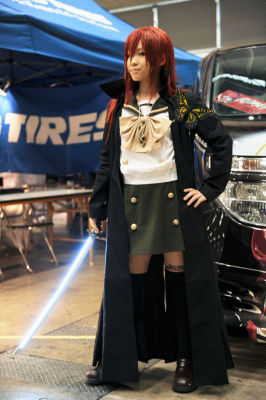 Shana's love-rival Kazumi Yoshida.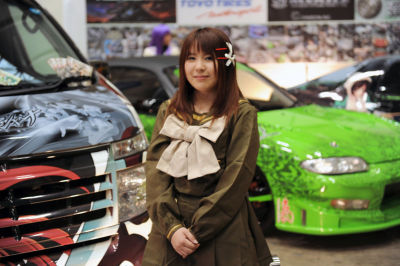 The lightsaber-ish blade looked awesome.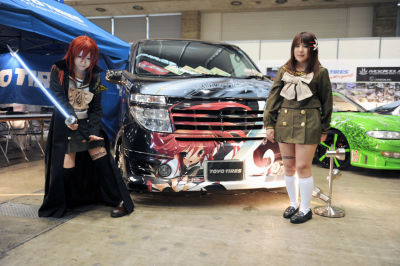 Another Shana.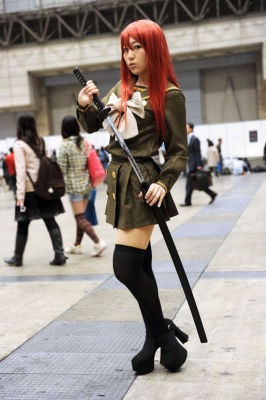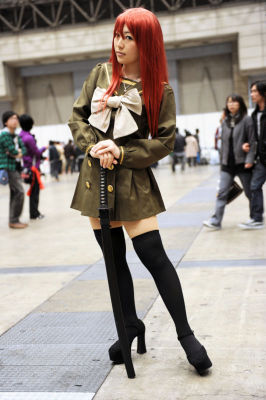 Melona from Queen's Blade was one of the most risque costumes at the site.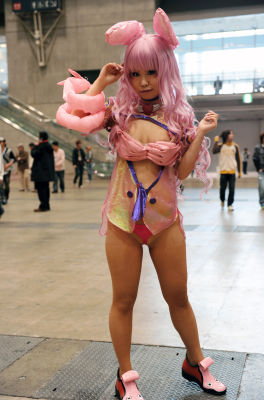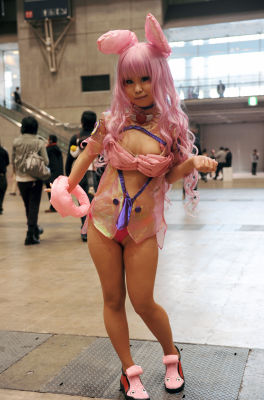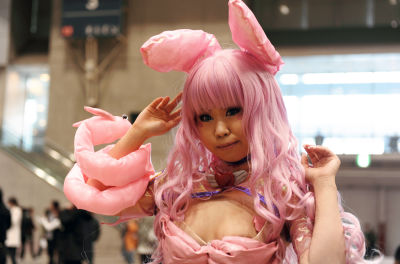 There were also a bunch of cross-dressing cosplayers. Some were extremely convincing, but this guy could have tried a little harder.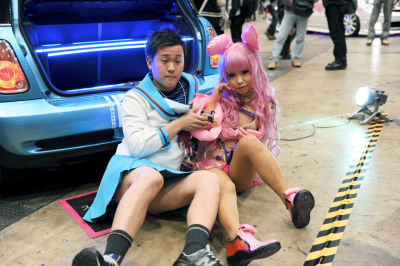 Vocaloid Hatsune Miku and Kagamine Rin.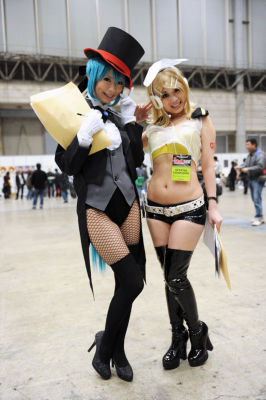 Looks like Marisa Kirisame from Touhou Project.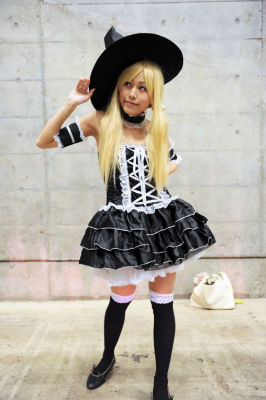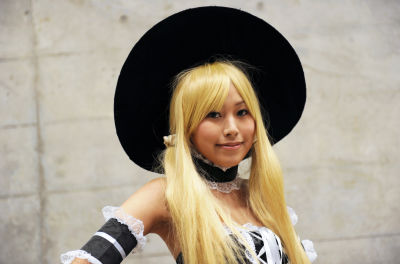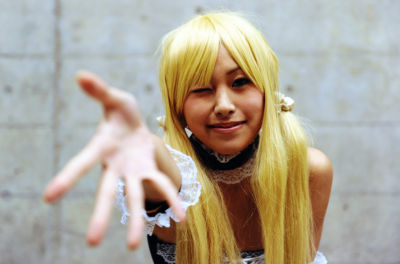 Miko(Shrine Maiden) with cat ears.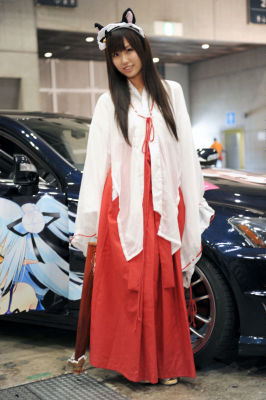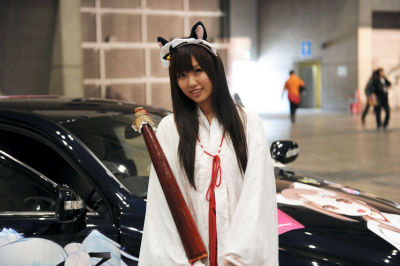 Mio Akiyama from K-On! in school uniform.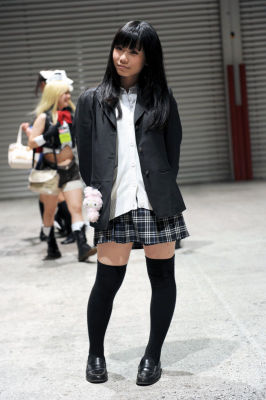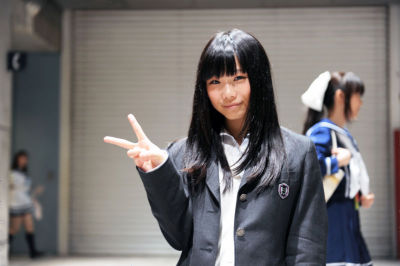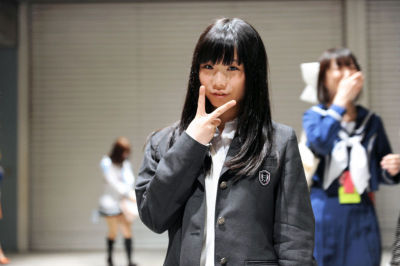 Mio Akiyama dressed for Don't say "lazy" video.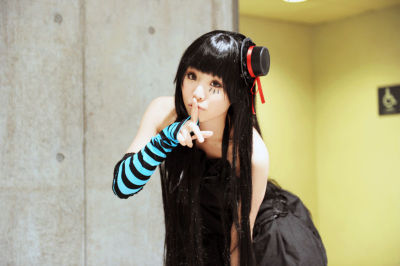 Chris Makise from Steins;Gate.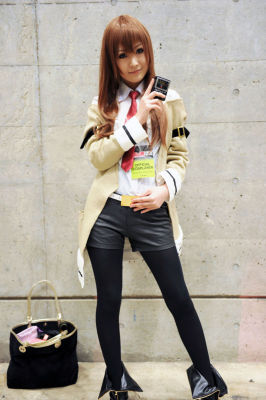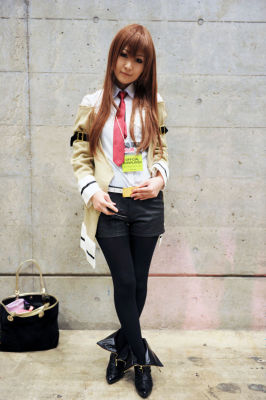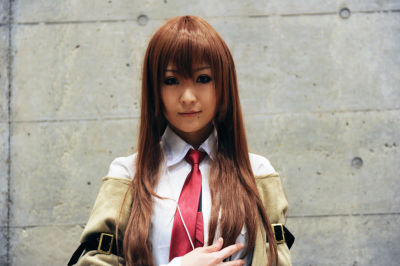 Petite cosplayers Mina(left) and Ikue(rihgt) from Mitochondria dressed as kindergartners.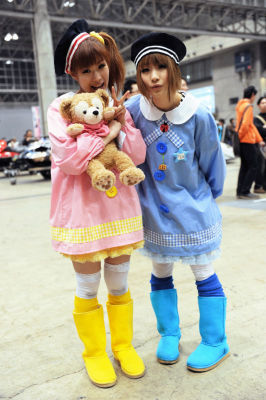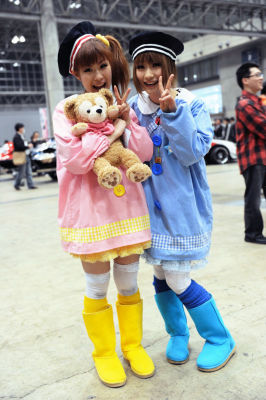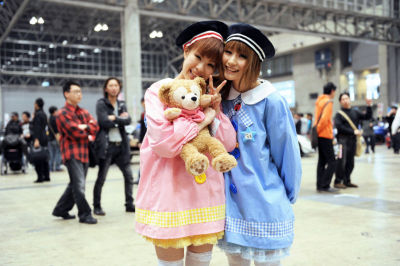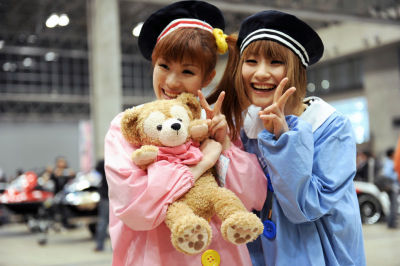 Karen Ortensia from Fate/hollow ataraxia.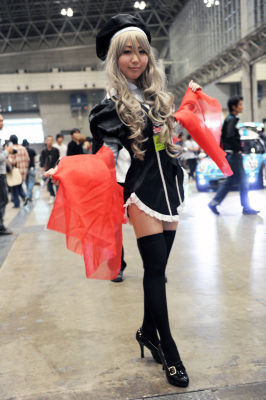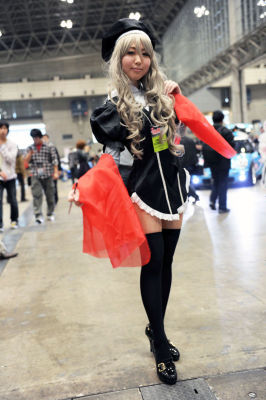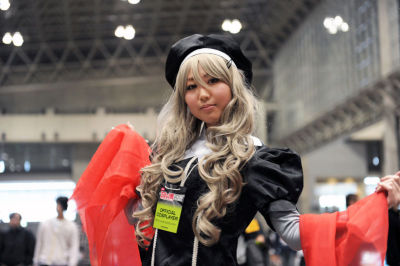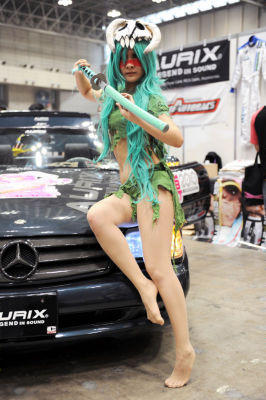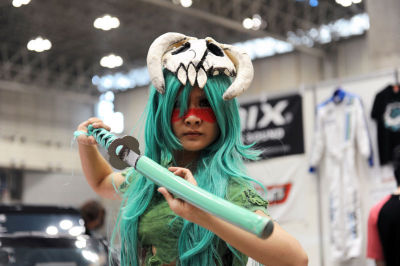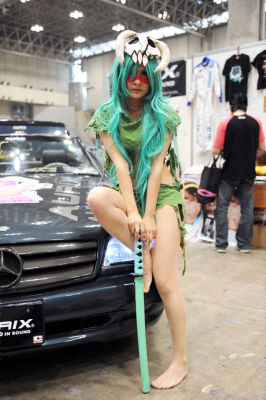 Sailor Venus from Sailor Moon.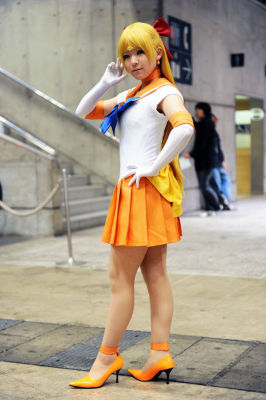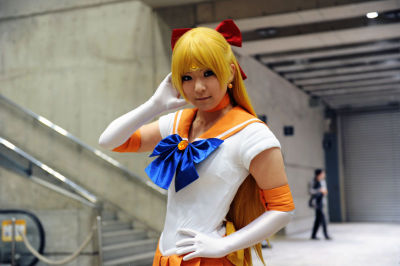 Asuka Langley Soryu from Evangelion.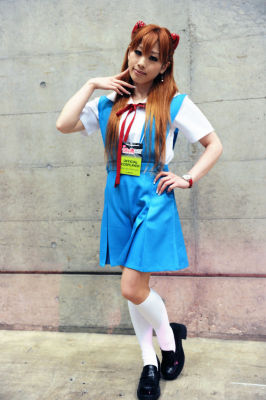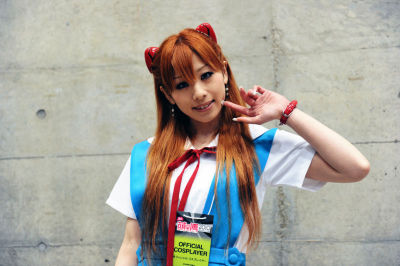 Yoko from Gurren Lagann.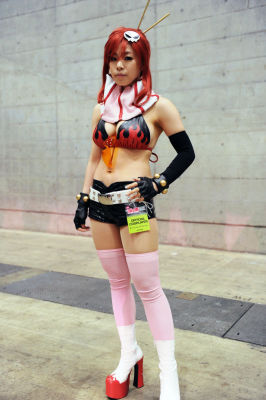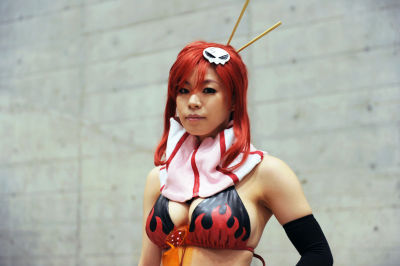 Cosplayers were mingling here and there.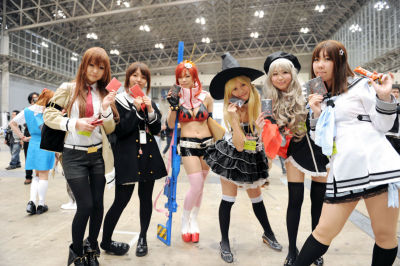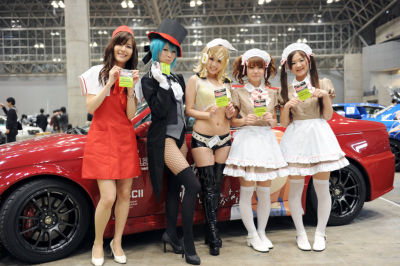 Getting together for group photo.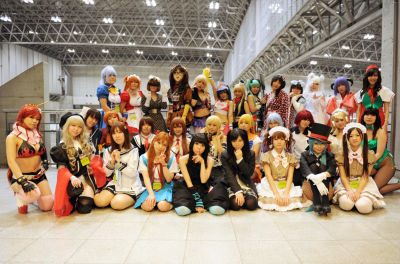 Related Posts:
Hard Core Cosplayers Risking Cold at Wonder Festival 2010 Winter - GIGAZINE

Hot to Trot Cosplayers in the Blazing Heat - WONDER FESTIVAL 2009 [SUMMER] - GIGAZINE

TAF 2009: Booth Babes in Cosplays - STAR BLAZERS, FULLMETAL ALCHEMIST, GURREN LAGANN and many more! - GIGAZINE

Booth Babes in Cosplay seen at 47th Amusement Machine Show Vol.01 - GIGAZINE

Booth Babes in Cosplay seen at 47th Amusement Machine Show Vol.02 - GIGAZINE