"Mobile Suit Gundam Unicorn" broke the record of first week's sales of anime Blu-ray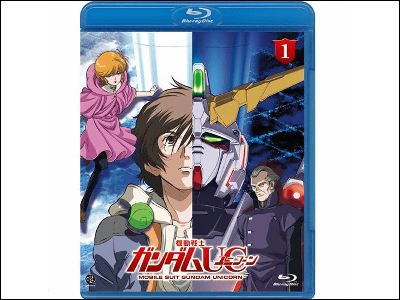 (This article was originally posted in Japanese at 11:10 Mar. 17, 2010.)

On March 12, the first DVD and Blu-ray of Mobile Suit Gundam Unicorn has come out. In the first week, it sold 56 thousand copies and broke the domestic record in Japan formerly set by Summer Wars' 54 thousand copies.

Read on for detail.

"Mobile Suit Gundam Unicorn" beat "Summer Wars" in first weeks' sales - Becoming the second best following "THIS IS IT" News - ORICON STYLE-

According to the news, the first volume of Mobile Suit Gundam Unicorn Blu-ray has sold 56,000 copies since Mar. 12 and tops the ranking on Mar. 22. This result updated the best record on first weeks' sales in anime Blu-rays, formerly set by the movie Summer Wars of 54,000 copies. The number also shocked the ranking among all Blu-ray. It became the second most sold Blu-ray in its first week, following THIS IS IT.

Not only Blu-ray, but the DVD also topped the chart selling 30,000 copies in the first week. It's the third time that both Blu-ray and DVD became the top following Code Geass(Sept. 1st, 2008) and Summer Wars(Mar. 15, 2010).

Gundam Unicorn came a long way. First, the novel Mobile Suit Gundam Unicorn was written by Harutoshi Fukui of Lorelei. News of its OVA adaption came out in April, 2009 and world-wide distribution was announced in August, 2009.

So many reviews and impressions already came out on the Internet. You can see illustrator Akiman, a character designer for famous Street Fighter franchise, posting an enthusiastic tweet on the Twitter.

(JP)Togetter - Round-up "Akiman tolds Gundam UC"

Here's the PV for the OVA

Mobile Suit Gundam Unicorn Promotion Video 03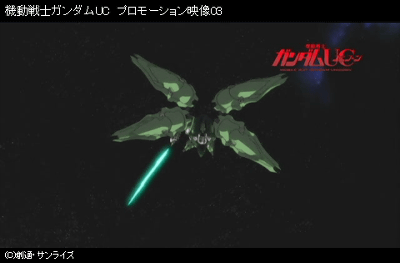 You could say recent sales of Blu-ray in Japan is surely led by Anime discs such as Evangelion, K-On!, Bakemonogatari, Summer Wars, Gundam UC...and so on. The second of six volumes of the OVA is scheduled on this autumn. There may be another shakeup.

Related Post:
Evangelion: 2.0 coming Blu-ray and DVD on May 26, with digital Re-Mastering - GIGAZINE

"Halo Legends" Anime DVD and Blu-ray to come out in February, 2010 - GIGAZINE

Legendary cybersphere anime "serial experiments lain" coming to Blu-ray - GIGAZINE

"Basilisk" Blu-ray Box Came Out: Compare the Image Quality with DVD - GIGAZINE
in Anime, Posted by darkhorse_log