1/6 Model of Shotaro Kaneda's Custom Motorcycle from "AKIRA" that emits Light and Sound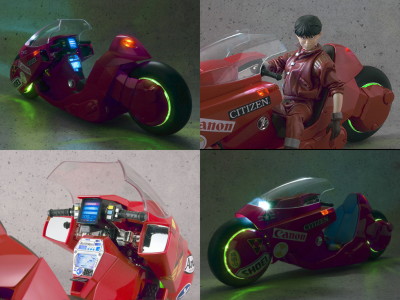 Bandai's "Project BM! Kaneda no Baiku" is a super-accurate 1/6 model of the motorcycle owned by Shotaro Kaneda, main protagonist of the 1988 anime film Akira. The painstakingly detailed 500mm(20in.) model
is not only luminous but also emits sound of the motor and squealing tyres.

Read on for details and pics.
(Japanese)TAMASHII WEB | Products > PROJECT BM! Kaneda no Baiku

"Kaneda no Baiku(Kaneda's Motorcycle)" looks exactly like Kaneda's custom motorcycle as it appeared in the film. To be released on TAMASHII WEB on March 20, 2010 for 39,900 yen (about $440).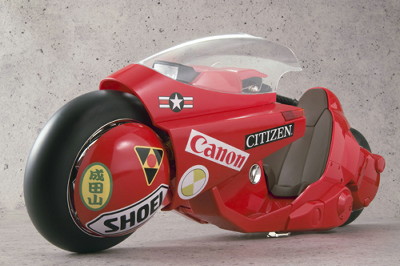 Front.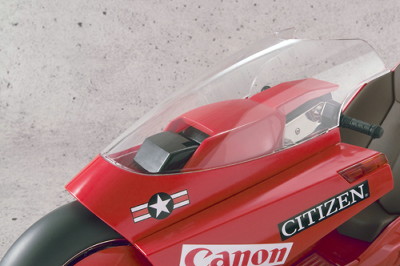 Metres and stuff.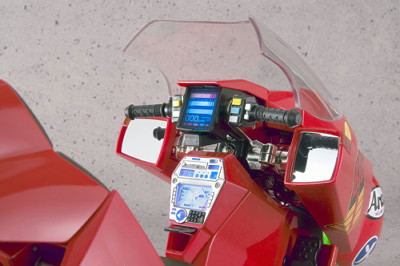 The fairings come off just like real motorcycles.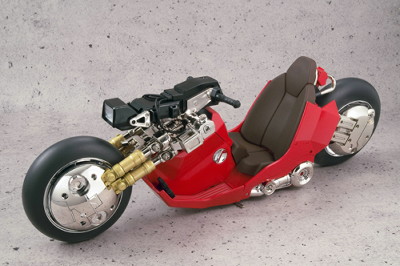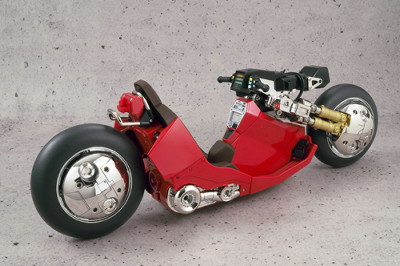 It makes a "start up sound" when switched on. Press the gas pedal for "running sound"(motor and tyre noise), brake pedal(located on the left side) for "squealing".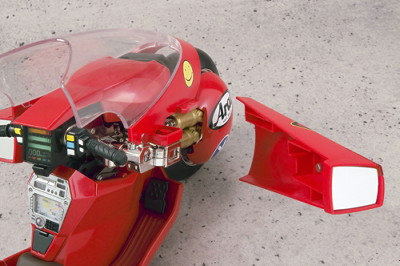 Plug in a loudspeaker to make it sound more real.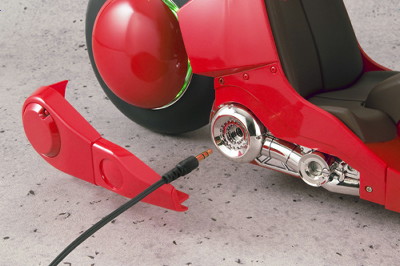 Looks great with the lights on.


Green LEDs for the wheels, white LED for the headlight, Yellow LED for the indicators and taillight, blue LED for the console panel.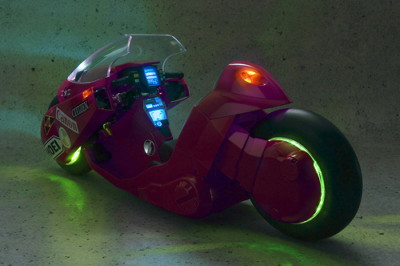 With these extra front fairing and decals you can make it look exactly like the DVD cover.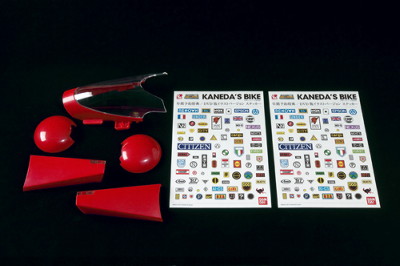 Like this.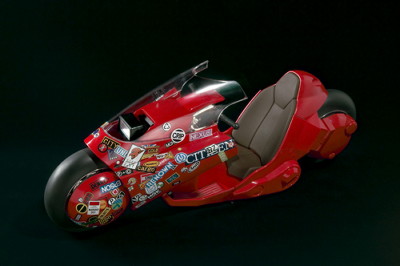 The DVD's cover art for 2002 Japanese release.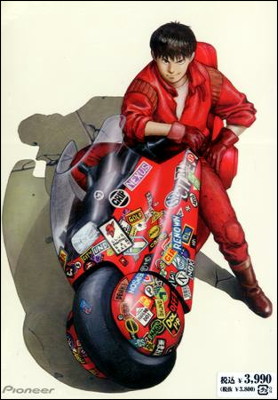 Shotaro Kaneda action figure in the same 1/6 scale (300mm tall) will also come out on March 20 for 18,690 yen($206).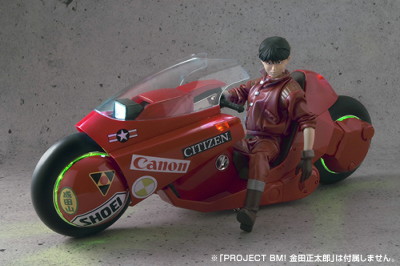 Also scheduled for Europe, North America and Asian release, according to Bandai's press release.

Related Posts:
Tokyo Motorcycle Show 2009: Super Machines from KAMEN RIDER series, CUTIE HONEY, WILD HOGS and more! - GIGAZINE

Action Figure of Char Aznable from "Mobile Suit Gundam" With Your Face - GIGAZINE

Table of Contents: Tokyo Motor Show 2009 - GIGAZINE
in Anime, Posted by darkhorse_log