Too Weird Meal Themed on "Ohmu" from Nausicaa of the Valley of the Wind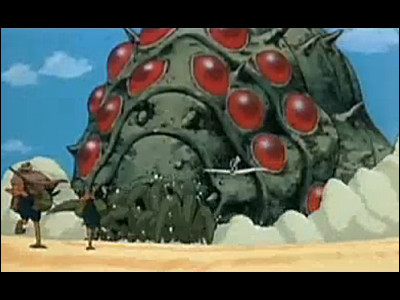 ©Nibariki, Tokuma Shoten, Hakuhodo

You may have known Ohmu(the insect shown in the image above), a gigantic, armored, caterpillar insect starring in Hayao Miyazaki's long-hit film Nausicaa of the Valley of the Wind.

In Japan, the land of Chara-ben(an anime-themed lunchbox meal), an enthusiast has developed some splendid dish inspired by this Ohmu.

Read on for detail.

Mikan on Aluminum Can: Ohmu Rice of the Valley of the Wind

Now this is Ohmu-Rice, a pun on favored Omurice, and the insect's name Ohmu.

Its gnathopod part is made of beansprouts with tomato(or muscat) eyes.

Ohmu showing its anger with red eyes.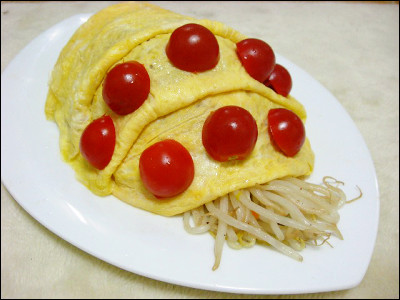 Its eyes go green when it's feeling calm.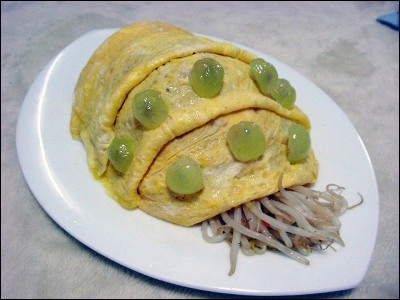 Ohmu-riced harpooned with Toppo.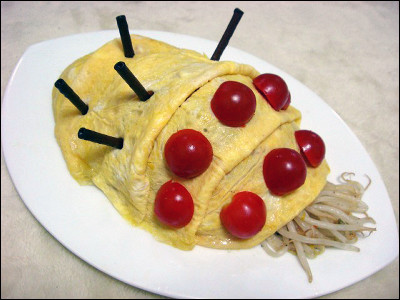 The link below introduces the recipe of this fabulous plate.

Oumu Rice - Hige & Boin

Related Post:
Adorable Charaben Masterpieces by MUKU - GIGAZINE

Ghibli's Next Film to be "Karigurashi no Arrietty", adapted from children's novel "The Borrowers" - GIGAZINE

Demo review on "Ninokuni: The Another World" with Animation by Studio Ghibli - GIGAZINE

Top 10 Ghibli Characters People Want to Date - GIGAZINE

STUDIO GHIBLI's new branch in TOYOTA's Head Quarters - GIGAZINE