"Ashita no Joe" Live-Acton Film Directed by Fumihiko Sori of "Ping Pong"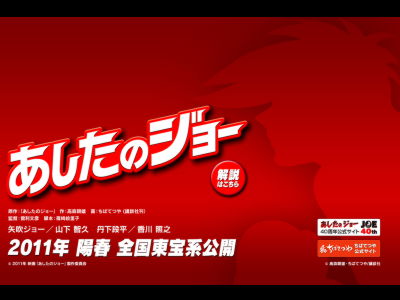 Boxing manga classic Ashita no Joe(Tomorrow's Joe) is getting a live-action film adaptation directed by Fumihiko Sori of Ping Pong, Vexille and TO.

The film is to come out in 2011. Joe Yabuki, the hero, is to be played by popular young actor Tomohisa Yamashita and his coach Danpei Tange will be played by Teruyuki Kagawa.

Read on for details and pics.
(Japanese)Movie "Ashita no Joe" Official Website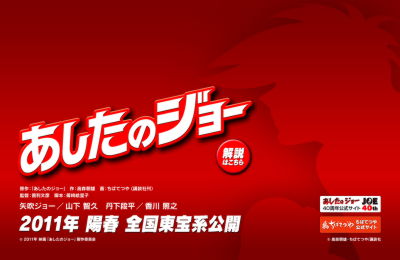 Written by Asao Takamori(better known as Ikki Kajiwara) and illustrated by Tetsuya Chiba, Ashita no Joe was serialised in Weekly Shonen Magazine from 1968 to 1973 and was later adapted to an anime series by renowned director Osamu Dezaki and Mushi Production(the studio founded by Osamu Tezuka). Both the manga and the anime are considered classics.

The film will be produced and distributed by Toho, written by Eriko Shinozaki(Kurosagi), directed by Fumihiko Sori, starring Tomohisa Yamashita and Teruyuki Kagawa as Joe Yabuki and Danpei Tange.

Some criticisms have already came out regarding the cast, mainly about the film relying on Tomohisa Yamashita's popularity as an idol among female audience and him being too pretty or not manly enough to pull off Joe, while some expressed favourable opinion considering he boxes himself and has the right figure. Teruyuki Kagawa as Danpei Tange seems to have been taken well in general.

Other members of the cast and staff are as yet undisclosed. The production is to be finished by this Autumn, to be released in Early Spring (the term can indicate anywhere between New Year to mid-March in Japan), 2011.

By the way, there are some nice wallpapers and screen savers currently available on the manga's 40th anniversary special website.

Joe at training.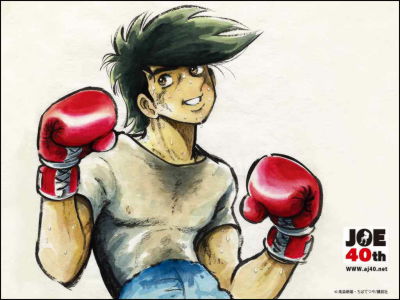 Joe in the rain.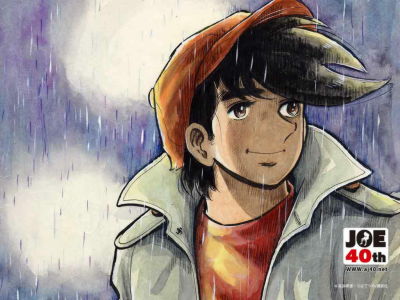 Tohru Rikiishi, Joe's greatest rival.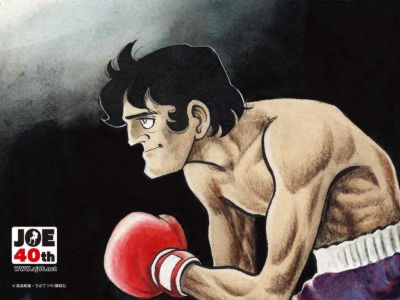 Related Posts:
3D Sci-Fi Action Anime "TO" to be aired on TBS before the DVD and Blu-ray Release - GIGAZINE

Green Light for "Kaiji" Live-Action Film Sequel! - GIGAZINE

Ninja Movie "Kamui" hitting Film Festivals in London and Toronto - GIGAZINE

Postage Stamp Collections featuring Manga Characters from SHONEN SUNDAY and SHONEN MAGAZINE - GIGAZINE

Front Page: 50 covers representing 50 years of SHONEN MAGAZINE - GIGAZINE