"Mobile Suit Gundam 00: Awakening of the Trailblazer" to Hit the Theatres in September 2010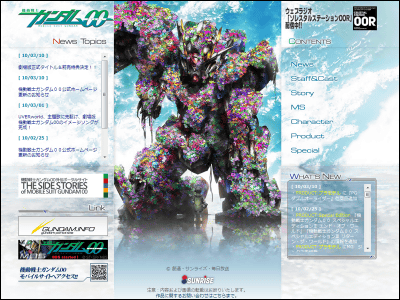 (This article was originally posted in Japanese at 17:51 Mar. 10, 2010)

It's been almost a year since the movie of Mobile Suit Gundam 00 was announced to be coming out sometime in 2010. Finally, more concrete info came out.

The official title of the movie will be Gekijoban Kidosenshi Gundam 00 -A wakening of the Trailblazer-(Mobile Suit Gundam 00: Awakening of the Trailblazer), to come out in September, 2010. Advance ticket with special sticker attached will go on sale on March 27.

Read on for details and pics.
(Japanese)SUNRISE Inc. Official Site::News::Announcement of Movie Title and Advance Ticket Release

The movie is to be a sequel to the TV series rather than retelling of it. The events of the movie are to take place two years after the conclusion of Season 2. New enemy and new mobile weapons will be introduced.

The special advance ticket will be released on March 27 for 1,300 yen (about $14). The ticket comes with a sticker that you can choose from two types.

Type.A sticker features protagonist Setsuna F. Seiei and another guy. Maybe a new character?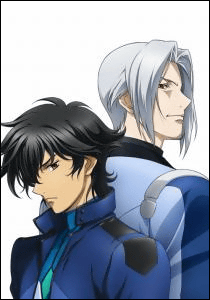 Type.B features GNT-0000 00 Qan[T], the Mobile Suit that will be piloted by Setsuna in the movie.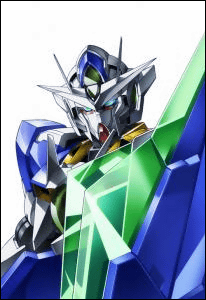 By the way, in case you haven't seen it yet, a free preview of the first 7 minutes of Gundam UC English-dubbed version (with subtitles in French, Spanish, Mandarin and Cantonese) is available until March 22 on Bandai Channel.

Related Posts:
2nd Episode "The Red Comet" of OVA "Gundam Unicorn" to come out in Autumn 2010 - GIGAZINE

Kill Bill actress Chiaki Kuriyama sings for "Gundam Unicorn" - GIGAZINE

BANDAI's "Gundam 30th Anniversary Collection" Toys - TOKYO TOY SHOW 2009 - GIGAZINE

Black Means Green in Eco GUNDAM Plastic Model - GIGAZINE

Photo Coverage on LIFE SIZE Gundam in Odaiba, Tokyo - GIGAZINE