"Sky Full of Flying Panties" became real, Video of Flying Session in Sora-Fes!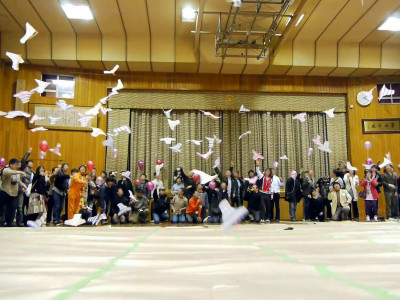 (This article was originally posted in Japanese at 13:06 Mar. 08, 2010.)

On March 06, "Sora-Fes!", a convention for flying machine fans, was held at 3331 Arts Chiyoda, Tokyo by Niconico Technical Community and NKH, Niconico Live Streaming Station.

In the festival, guests enjoyed flying machines made by enthusiasts, talk show by famous Sci-Fi authors and artists, and massive formation flight of flying panties.

Read on for detail.

Sora-Fes! Official Site

Sora-Fes! is basically a flying machine con, not so related to anime cultures. But it's also true that renowned ending animation of Sora no Otoshimono(What fell from the Sky) gave some strong inspiration on the original idea of the con.

The story began when famed Sci-Fi writer Hosuke Nojiri(known for original story of the animation Rocket Girl) was affected by the video and made a real "Flying Panty", a rubberband-powered ornithopter in panty shape, and posted a introduction video on Niconico Douga. The video became a great boom among flying machine fans and led to this fabulous convention.

The site: 3331 Arts Chiyhoda.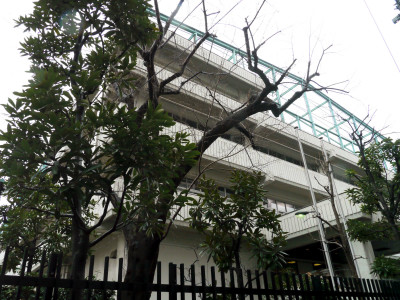 The place was converted from abolished Rensei Middle School of Chiyoda District.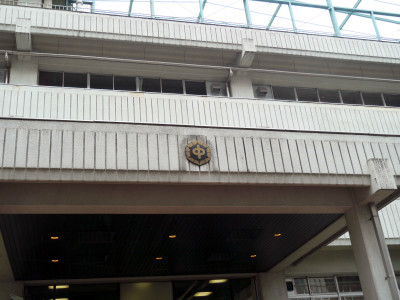 Every detail has scent of the old days.


The 3331 Arts Chiyoda logo mark. 3-3-3-1 resembles rhythm of handclap for celebration and to ward off evil spirits.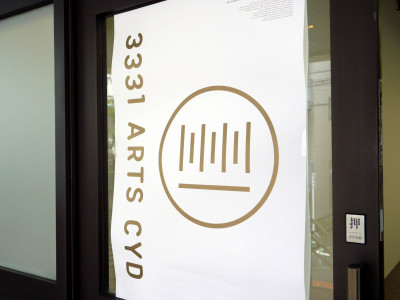 The Sora-Fes! poster.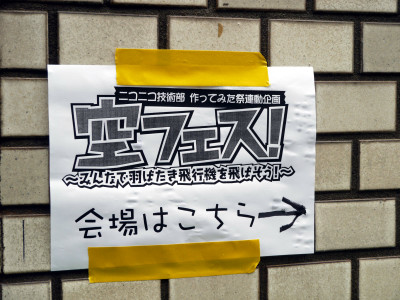 All the way to the school gym building.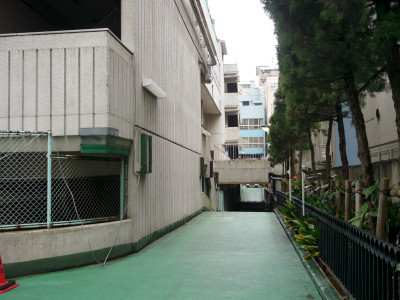 The site being prepared for the con.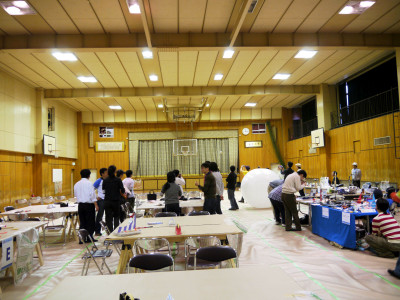 Basketball goal was not removed yet.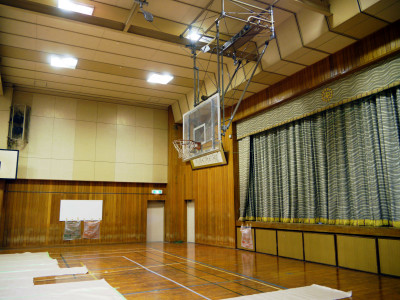 A calligraphy by Nobel Award scientist Hideki Yukawa.


Hosuke Nojiri, an award-winning Sci-Fi writer and a developer of "Flying Panty" briefs with workshop leaders.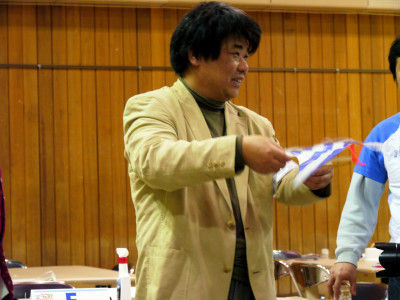 Site opened on 12:30. Every visitors were handed Flying Panty kit by Questioners.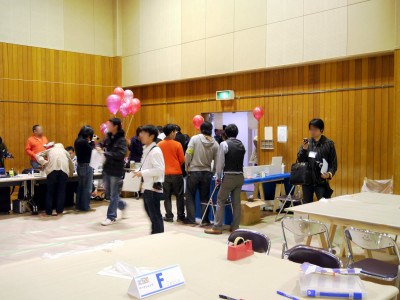 Table for visitors participating workshop.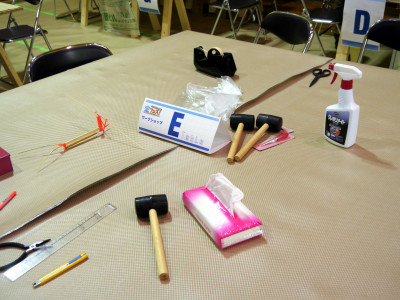 About 160 visitors had came to the con.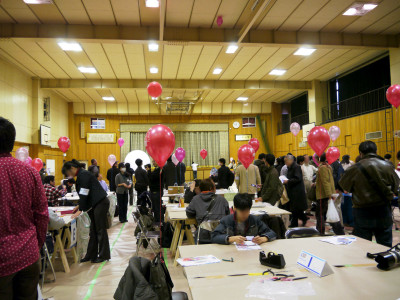 People waiting for the opening of the event.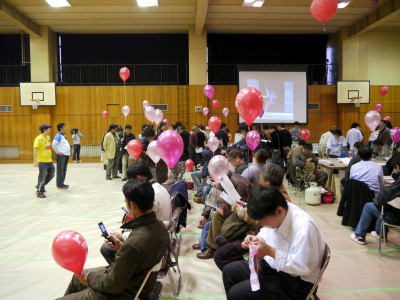 Mr. Nojiri declared the opening.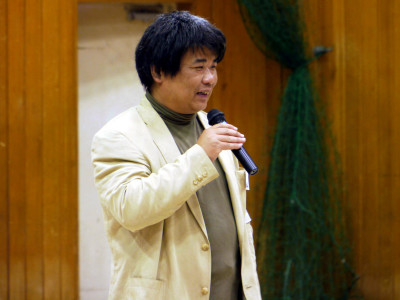 Video of the site was live streamed on Nico Nico Douga.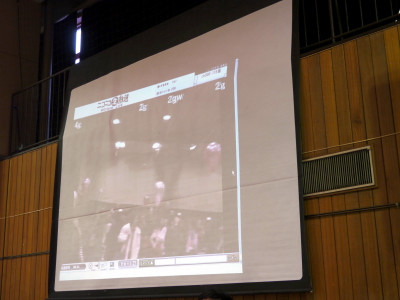 Workshop started.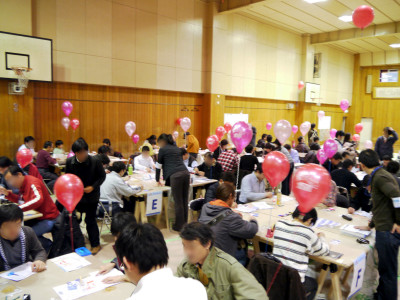 Every participants worked on their panties.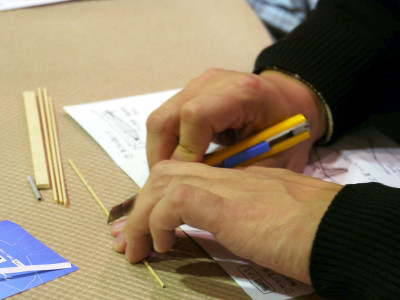 Various hand-made model airplanes by participants.


Deformed Megurine Luka balloon attracted many visitors.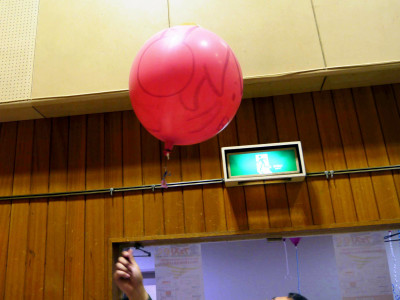 The balloon was used to recover flown away balloons.

YouTube - Tako Luka Baloon flied to catch other baloons in Sora-Fes!


Some participants began test flight of their flying panties.


Flying Panty developer Mr. Nojiri himself taught techniques of flying panties.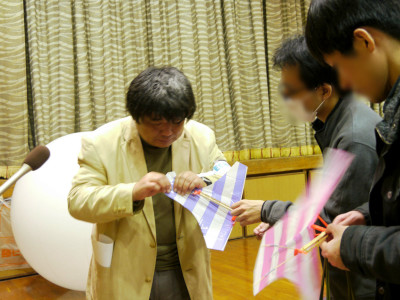 Some participants handed out ribbons to decorate panties.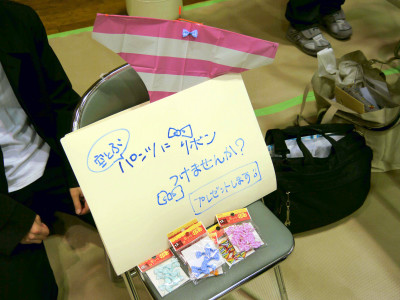 The flight. Over a hundred flying panties got ready for the time.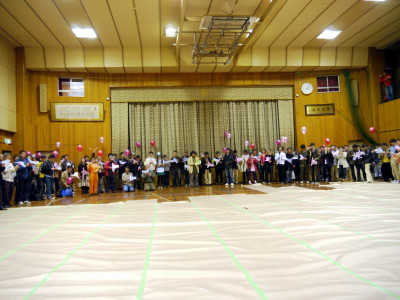 Panties flew after the countdown.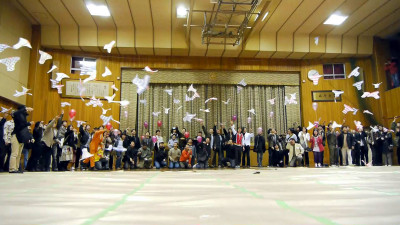 YouTube - 1st group flight of Flying Panties in Sora-Fes!


YouTube - 2nd group flight of Flying Panties in Sora-Fes!


The guests. From the left: TBS announcer Jun Suzuki, president of Questioners Sou Fujioka, Hosuke Nojiri, director of Sora no Otoshimono Hisashi Saito, media artist Kazuhiko Hachiya.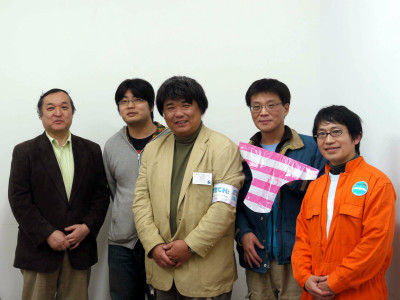 They had talk session at the conference hall.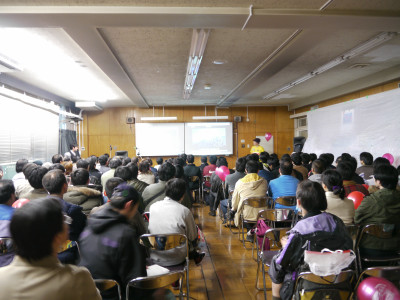 Those three guests are known as enthusiasts in flying.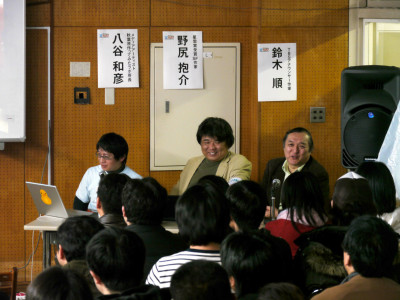 Mr. Nojiri introduced pictures taken from his motor parachute.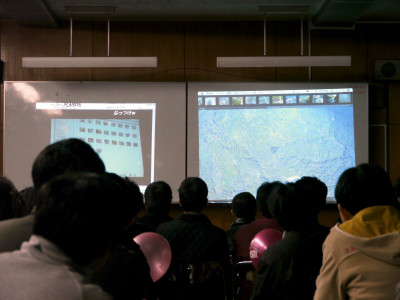 Mr. Hachiya showed images from lightweight airplane. He's now working on "OpenSky Project" to recreate Mowen, a glider that appeared in Hayao Miyazaki's film Nausicaa of the Valley of the Wind.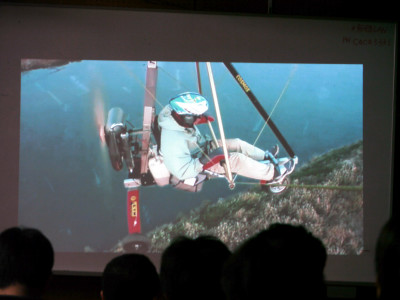 Unfortunately we don't have enough space and openhearted civil aeronautics law to have fly-in events of actual airplanes. But still, to make something fly in the air is quite interesting.

Related Post:
Ultra Light-weight Model Plane Float in the sky in Sora-Fes! - GIGAZINE

Gyro Panties, Witch-on-broom, Rocket Fists…Oddly shaped Flying Objects in Sora-Fes! - GIGAZINE