Gyro Panties, Witch-on-broom, Rocket Fists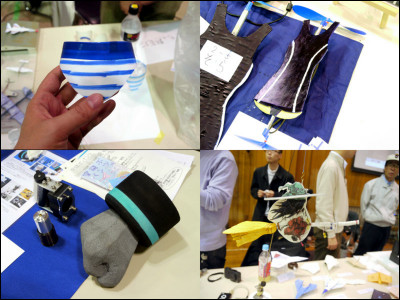 (This article was originally posted in Japanese at 23:58 Mar. 07, 2010.)

Since Sora-Fes! held on Mar. 06 was a convention for "everything enabled to fly in the air", there were so many displays of one-of-a-kind flying objects. You can hardly believe these things can fly.

Read on for detail.

Sora-Fes! Official Site

Budo-Cha's "Flying Ring". Made from PET bottles, paper cups and cylinder of cardboards.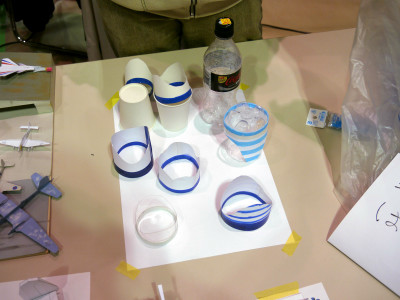 Demo flight. Not like a balled-up Kleenex, Giving gyro movement on this ring makes the thing fly straight in the air.

YouTube - Budo-Cha's Flying Ring in Sora-Fes!


Named X-Zylo, it had been commercialized by an American company. But he made it out with a few cut and taping on affordable materials.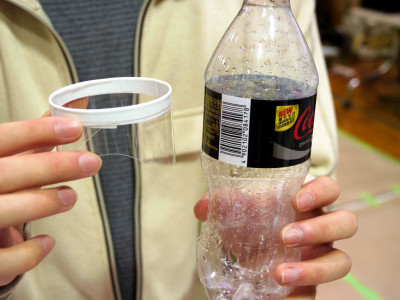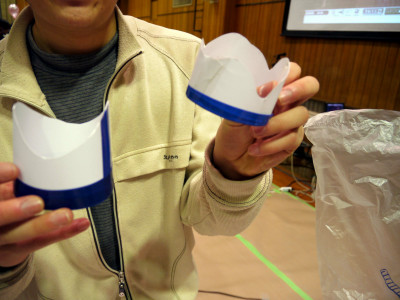 "There's a reason for this coloring" Budo-cha said...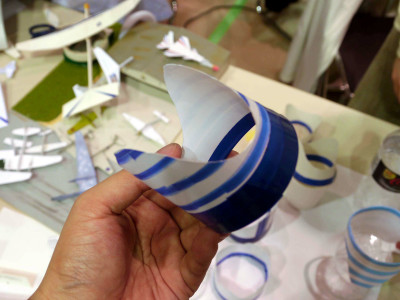 "Seeing from this angle makes it look like a striped panty!"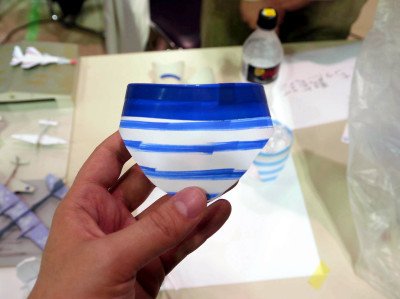 Following, Yuta(Jitensha-P)'s "Rocket Punch", a device to shoot out a foam fist with CFC gas used in airsoft guns.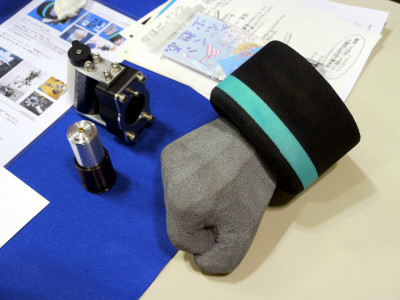 Description sheet at his booth.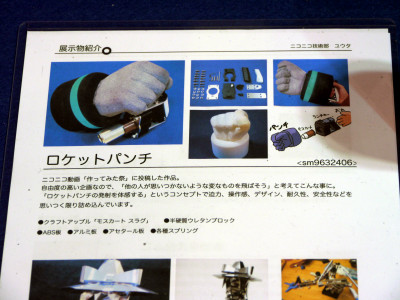 Demo shooting.

YouTube - Yuta(Jitensha-P)'s "Rocket Punch"in Sora-Fes!


Grip components. The white part is the trigger.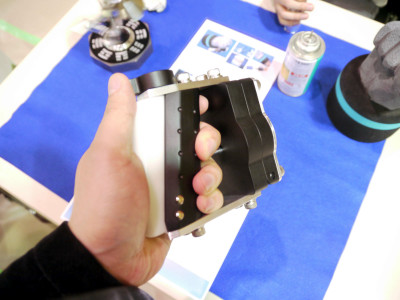 The knob on the top is a safety.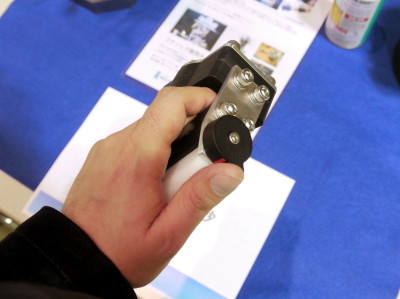 Every parts were machined and beautifully finished.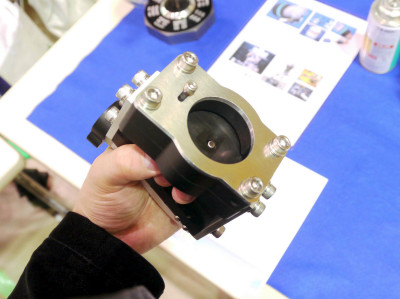 "Mamia Chan", the witch on the broom by Chou-Kogata Hikou Buttai Kenkyusho(Super Small Flying Object Laboratory)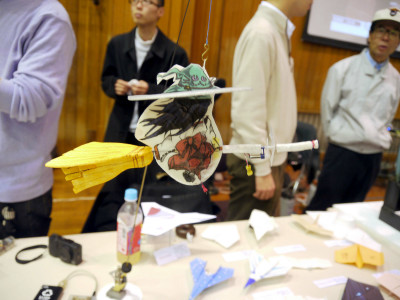 Demo flight. How could you know it was an airplane?

YouTube - Mamia Chan, the witch on the broom flying in Sora-Fes!


Tsuna's Flying "School Swimsuit".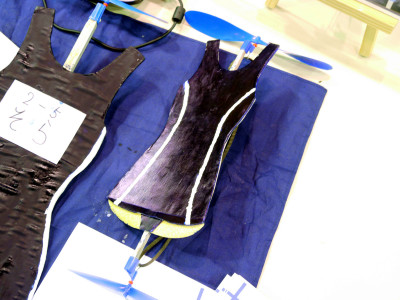 The thing is said to have achieved stability with contra-rotating propellers.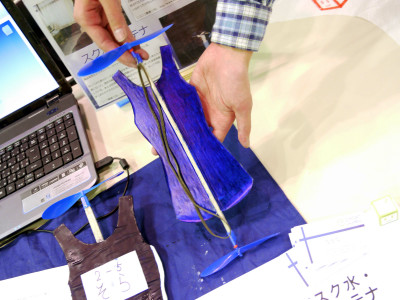 This flying object is modeled after Top Ace Kuraray KK-77. No, it's not a helicopter's model number. It's the swimsuit's number.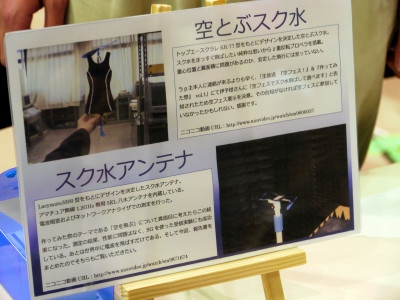 CAD software was fully used to recreate delicate line of this swimsuit.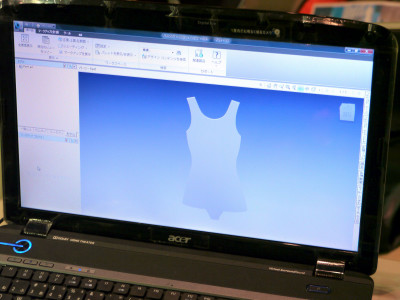 This is "School Swimsuit Antenna". The thing itself won't fly. It is made to emit radio wave "in the air".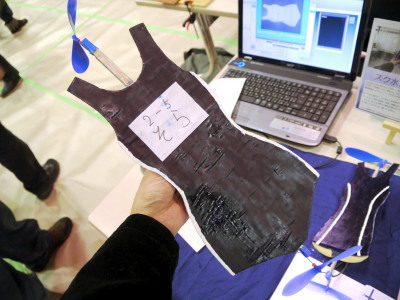 The shape is quite odd, but its sensitivity is quite high.


Related Post:
Ultra Light-weight Model Plane Float in the sky in Sora-Fes! - GIGAZINE

Not a saucer, Not a pancake! "Flying Panty" flaps in the sky in Wonder Festival 2010 - GIGAZINE