"Sengoku BASARA" Bento on sale at Nagoya Station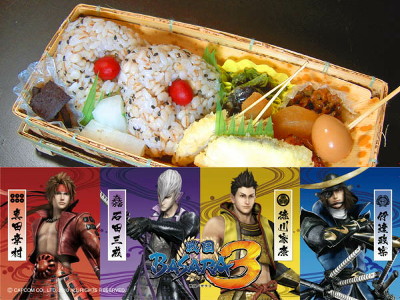 Ieyasu-zen, an ekiben(bento boxed meal sold on trains and stations) unique to Nagoya Station themed on sengoku warlord Tokugawa Ieyasu will come out on March 6, 2010.

Sengoku Basara version package of the bento features Ieyasu as he appears in the video game and comes with special stickers.

Read on for details and pics.
"Ieyasu-zen (Ieyasu's meal)" will be available from March 6 at kiosks in Nagoya Station for 800 yen (about $9).

Regular package (above) and Sengoku Basara package.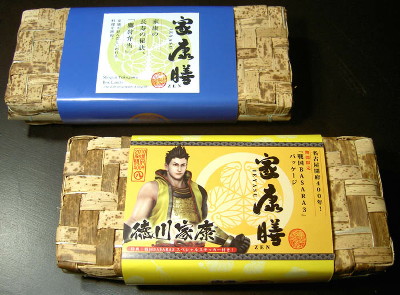 Themed on Tokugawa Ieyasu, it recreates the bentos he must have taken to Takagari(Japanese falcony). It includes onigiri with umeboshi and Ieyasu's favourite food grilled-miso.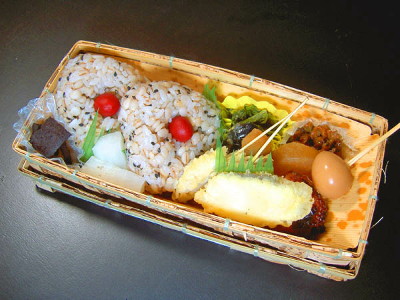 Comes with a sticker of Sanada Yukimura, Ishida Mitsunari, Tougawa Ieyasu and Date Masamune.


A stamp rally themed on Sengoku period also starts on March 6th. Nagoya is home to many famous samurais including Oda Nobunaga, Toyotomi Hideyoshi, Tokugawa Ieyasu, Maeda Toshiie, Kato Kiyomasa and Maeda Keiji.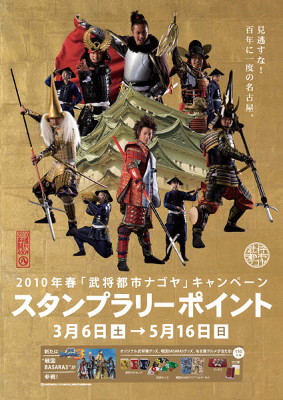 Related Posts:
Bandai's "Ikusa Bento" Lunch Box themed on Sengoku Warlords - GIGAZINE

Feed Your Inner Samurai with Kotobukiya's "Japanese Sword Chopsticks" - GIGAZINE

Flash Game "My Bento!" Calculates Carbon Footprint of your Bento - GIGAZINE

Adorable Charaben Masterpieces by MUKU - GIGAZINE
in Posted by darkhorse_log