Haruhi Game "The Day of Sagittarius III" for iPhone/iPod touch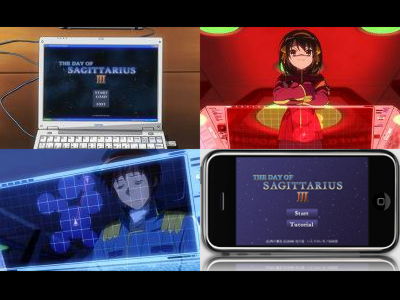 Let's face it. You can't join the SOS Brigade in real life no matter how obsessed you are with Haruhi Suzumiya. Depressed much?

But now you can at least play the same game they played, you know, the one that Konpi-ken(Computer Research Society) developed and challenged the SOS Brigades with in Episode 13?

The Day of Sagittarius III(TDOS3) recently came out as an iPhone app. English version is available in U.S. App Store.

Read on for details and pics.
TDOS3 for iPhone(Kadokawa's official site in Japanese)

TDOS3 simulation game based on the anime was published by Kadokawa Shoten as an iPhone app on February 18, 2010. Available on App Store for $1.99.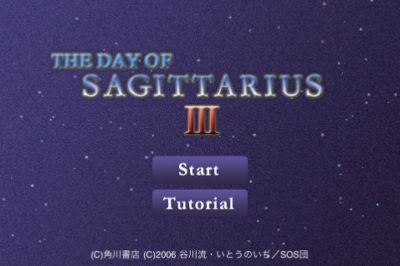 It's a space battle fleet simulation game in which the player challenge the mission provided in each stage by making good use of five ships.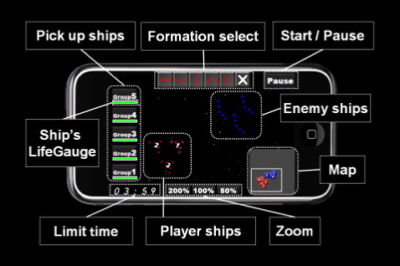 Just like the one that Nagato kicked ass with.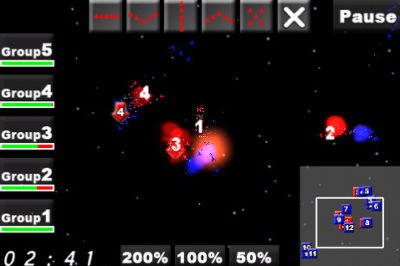 Here's a gameplay video. Looks pretty challenging.
YouTube - "TDOS3 for iPhone" Gameplay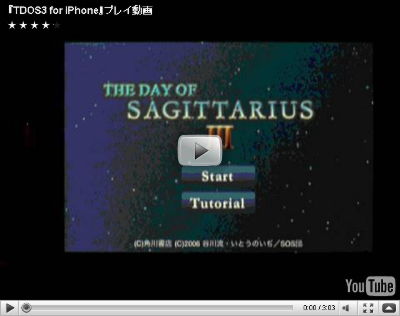 ©Kadokawa Shoten Publishing Co., Ltd. ©2006 Nagaru Tanigawa/Noizi Ito/SOS Brigade

Related Posts:
Trailer of the Movie "The Vanishment of Haruhi Suzumiya" Came Out! - GIGAZINE

Promotional Video for "Vanishment of Haruhi Suzumiya" Soundtrack Came Out! - GIGAZINE

Haruhi Suzumiya "Sasanoha Rhapsody" version Nendoroid Petit for Anime Newtype Channel Subscribers - GIGAZINE

"Goldfish Scooping" iPhone App by GONZO Founder Shoji Murahama's New Studio - GIGAZINE