2nd Episode "The Red Comet" of OVA "Gundam Unicorn" to come out in Autumn 2010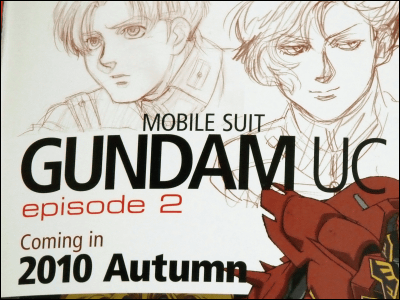 (This article was originally posted in Japanese at 09:40 Feb. 23, 2010)

Anime adaption of the light novel series Mobile Suit Gundam Unicorn is to be a six-episode OVA series and the first episode "Day of the Unicorn" will be released worldwide on March 12, 2010.

Special screening of the first episode started on February 20 at five theatres in Japan, and it became clear that the next episode "The Red Comet" is due Autumn, 2010.

Read on for details and pics.
Pamphlet available at the theatres, 1,000 yen ($11).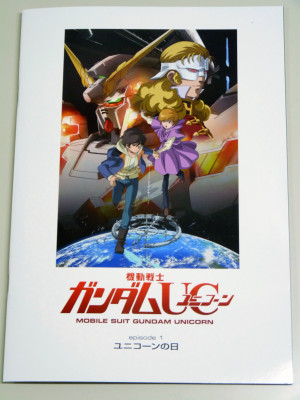 The pamphlet covered only the 1st episode, not the whole series, but with glossy pages full of details it must be well worth the price if you're a fan.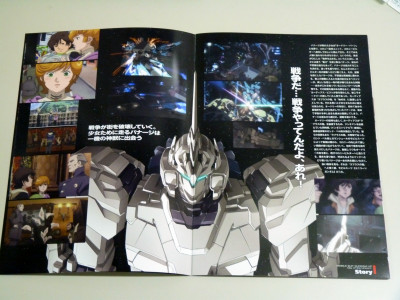 It says "episode 2 Coming in 2010 Autumn" on the last page of the pamphlet.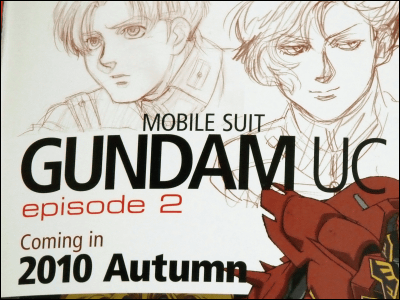 So the first two episodes are coming out in Spring and Autumn this year respectively, which indicates the whole six episodes might take as long as three years to come out, contrary to our wishful thinking earlier that the episodes will be released monthly or bimonthly.

Related Posts:
Kill Bill actress Chiaki Kuriyama sings for "Gundam Unicorn" - GIGAZINE

Mobile Suit Gundam Unicorn "Unicorn Mode" and "Destroy Mode" from the upcoming Anime - GIGAZINE
in Anime, Posted by darkhorse_log