"Moyashimon" live-action and more to come in Fuji TV's "noitaminA" block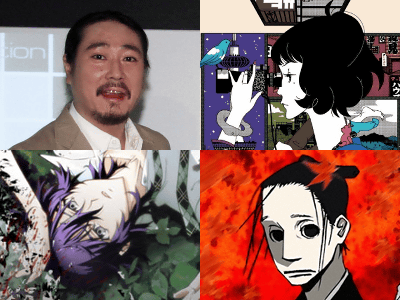 (This article was originally posted in Japanese at 19:30 Feb. 22, 2010)

Fuji Television's noitaminA midnight anime block, which is currently a half-hour blok, expands to a full hour block starting from this April to air two 30-minute programmes.

The upcoming titles announced include anime adaptation of Natsume Ono(Ristorante Paradiso)'s samurai manga House of Five Leaves, anime adaptation of Fuyumi Ono's vampire novel Corpse Demon starring Gackt as a voice actor, and even a live-action adaptation of Moyasimon: Tales of Agriculture, the first non-anime series to be aired in the block.

Read on for details and pics.
noitaminA
http://noitamina.tv/

"noitaminA" was launched in April, 2005 with the intention of expanding the target audience beyond the typical young male demographic. The timeslot is to be expanded from a half hour to a full hour in April 2010. Five titles to be aired in financial year 2010 (April, 2010 to March, 2011) was announced.

Saraiya Goyou(House of Five Leaves) will start airing on April 15. Set in Edo period, the twelve-episodes anime centers on a gang of mysterious outlaws called "Five Leaves". Produced by Manglobe of Samurai Champloo, Ergo Proxy and Michiko to Hatchin.

Staff:
Director: Tomomi Mochizuki
Character Design: Kazuto Nakazawa
Opening Theme Song: Immi "Sign of Love"
Ending Theme Song: Rake "all I need is..."

Starring Daisuke Namikawa(left) as protagonist Akitsu Masanosuke and Takahiro Sakurai(right) as Yaichi, the charismatic leader of "Five Leaves".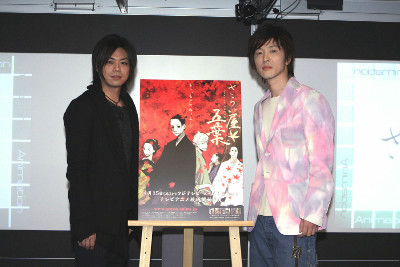 Yojo-Han Shinwa Taikei(lit. Cubbyhole Myths) will start on April 22. Based on a novel by Tomihiko Morimi, directed by Masaaki Yuasa of Mind Game, Kemonozume and Kaiba.

Cast:
Watashi (the unnamed first-person narrator): Shintaro Asanuma
Akashi-san: Maaya Sakamoto
Ozu: Hiroyuki Yoshino
Higuchi shisho (Master Higuchi): Keiji Fujiwara
Jogasaki-sempai: Junichi Suwabe
Hanuki-san: Yuko Kaida

Staff:
Original Story: Tomihiko Morimi
Director: Masaaki Yuasa
Series Composition: Makoto Ueda
Original Character Design (cover illustration of the book): Yusuke Nakamura
Character Design, Animation Director: Nobutaka Ito
Background Art: Shin'ichi Uehara
Colour Composition: Kunio Tsujita
Sound Director: Eriko Kimura
Composer: Michiru Oshima
Animation Production: Madhouse
Opening Theme Song: Asian Kung-Fu Generation "Maigo Inu to Ame no Beat"
Ending Theme Song: Junji Ishiwatari & Yoshinori Sunahara + Etsuko Yakushimaru "Kamisama no Iutori"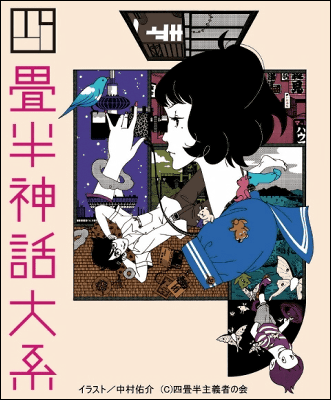 Live-action adaptation of Moyasimon will start in July. The award-winning manga by Masayuki Ishikawa was adapted to anime before in 2007, also aired in noitaminA block.

Cast(from left to right): Koji Nishida(Kaoru Misato), Natsuki Kato(Haruka Hasegawa), Yuichi Nakamura(Tadayasu Souemon Sawaki), Chisun(Aoi Muto), Akihiro Kimura(Takuma Kawahama).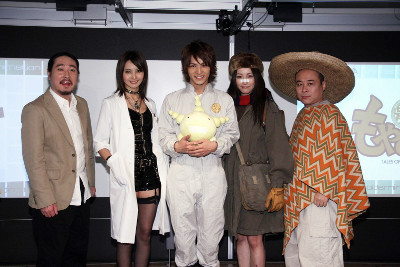 22-episode series Shiki(Corpse Demon) based on Fuyumi Ono's vampire novel and its manga adaptation by Ryu Fujisaki will start airing in July. Singer Gackt will voice the role of Seishiro Kirishiki, one of the major characters.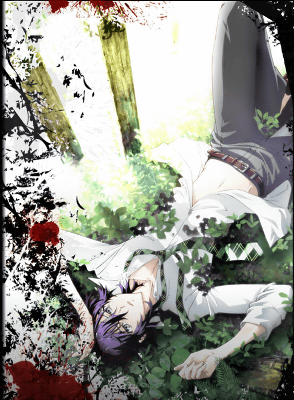 Kurage Hime(lit. Jellyfish Princess) will start in October. 11 episodes, adapted from manga by Akiko Higashimura.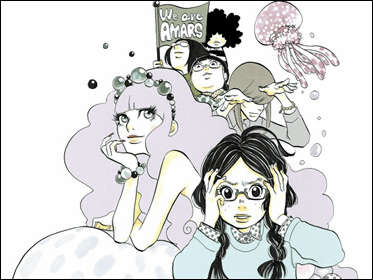 Related Posts:
Weekly Dose of Absurdity by Psychiatrist Irabu: "Kuchu Buranko" Starts Airing on Oct. 10 - GIGAZINE

2nd "Eden of the East" Movie Postponed Two Months due to "Expanding Plot" - GIGAZINE

List of New Anime: Winter 2010 - GIGAZINE
in Anime, Posted by darkhorse_log