Bakemonogatari Figure, 35cm Gundam, Kanokon Breast Pillow and More! Arcade Prizes at AOU 2010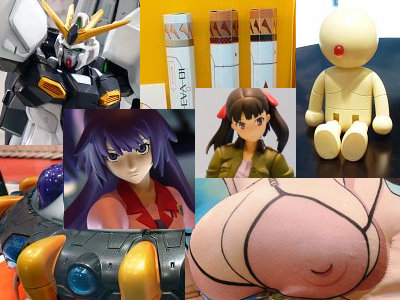 (This article was originally posted in Japanese at 03:54 Feb. 20, 2010)

We've shown you some giant rodent stuffed toys, JoJo's Bizarre Adventure goods and communist bunnies so far from Prize Fair at arcade game trade show AOU 2010.

Here are some more unique prizes to hit the arcades in near future, including a 35cm (1ft.) Gundam RX-78, Bakemonogatari figures, Evangelion's Entry Plug Drink and 3D Kanokon pillows emphasised on female characters' breast from the anime known for it's smuttiness.

Pics after the cut!
"Bakemonogatari Real Figure" from Taito's booth, due April, 2010.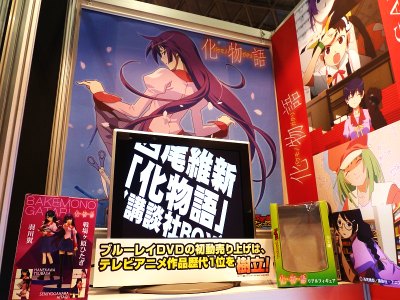 Hitagi Senjogahara.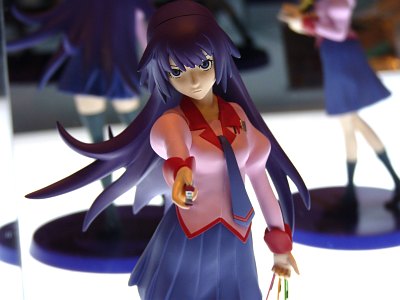 Tsubasa Hanekawa.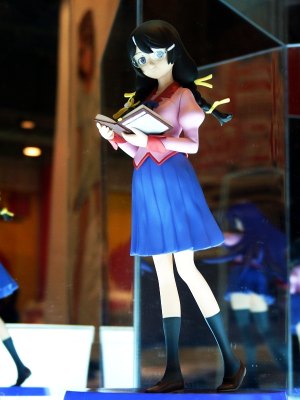 Package.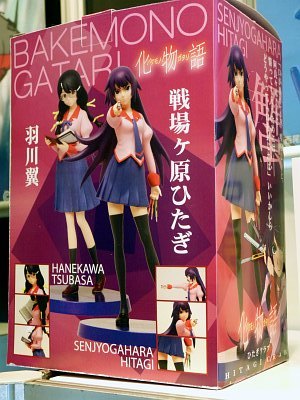 Mikoto Misaka in "Toaru Kagaku no Railgun Real Figure", to come out in June.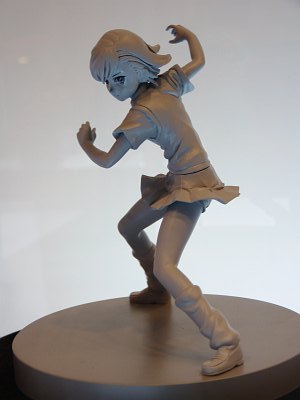 The final product will be coloured like this.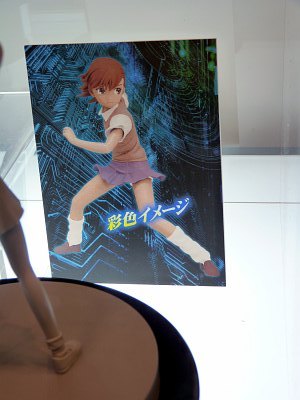 Kuroko Shirai.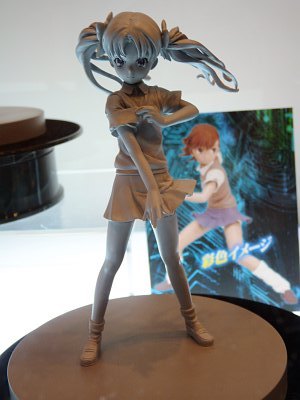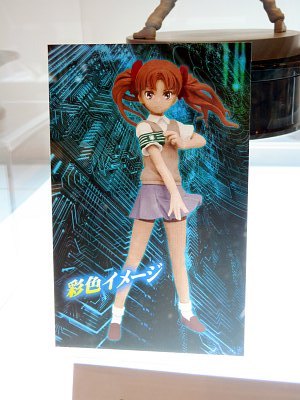 "Paman Copy Robot USB Flash Drive", also from Taito. His nose shine when connected. 1GB, due August.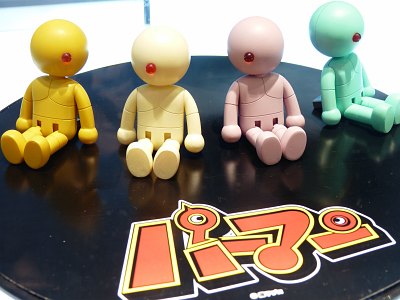 Kanata and Kureha in "So Ra No Wo To Collection Figure Vol.1" by FuRyu, due July, 2010.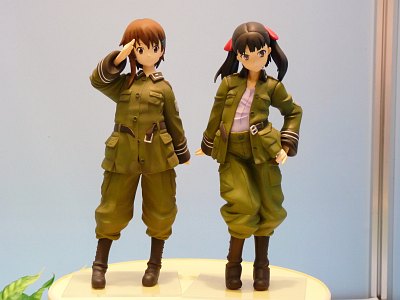 Rin and Yuiko in "Little Busters! Character Figure: Gym Clothes ver.", due August.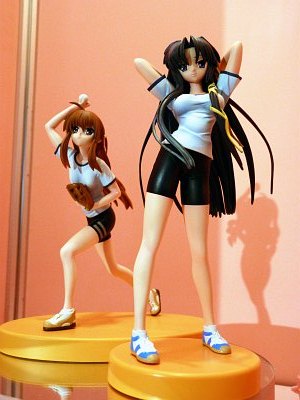 "Mobile Suit Gundam Supersize Soft Vinyl Figure RX-78-2" on display at Banpresto's booth. To come out in August, 2010.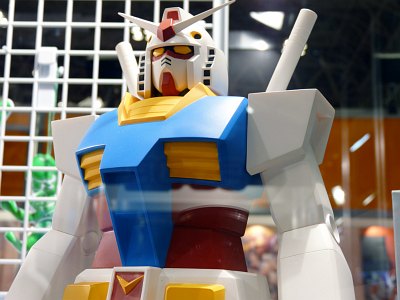 35cm(about 1ft.) high, quite huge for an arcade prize. Guess it won't hit any claw machine.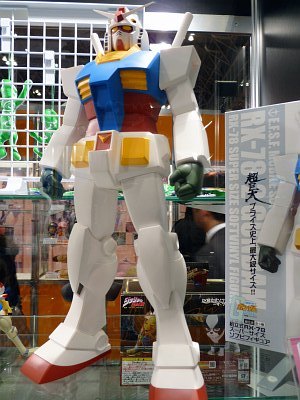 "Mobile Suit Gundam Unicorn Supersize Soft Vinyl Figure Unicorn Gundam".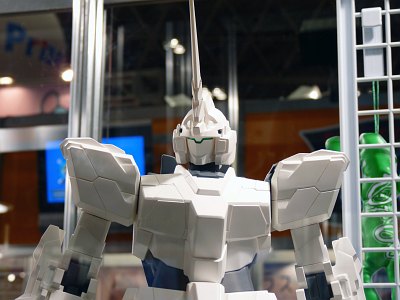 Release date TBA.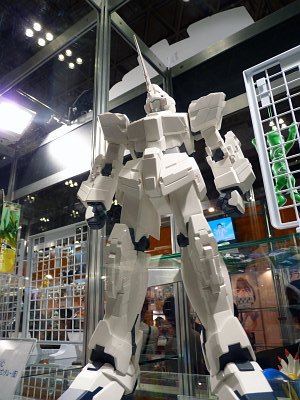 "Gundam Series DX BREAK IMPACT Mobile Suit Gundam: Char's Counterattack", due July.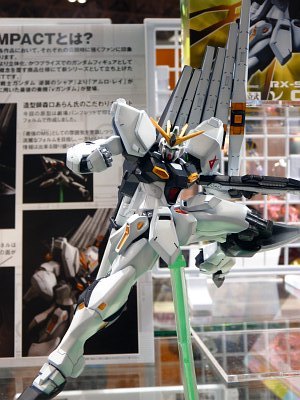 "BREAK IMPACT" series recreate famous scenes that made lasting impressions in fans' mind. First in the series will be this Nu Gundam from Char's Counter Attack.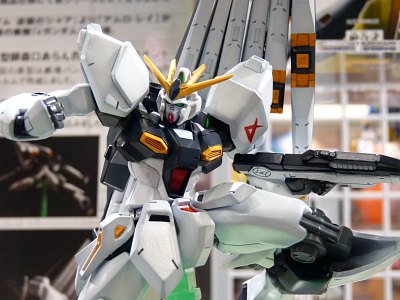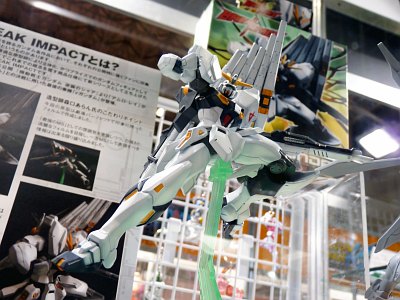 "Gundam Series DX BREAK IMPACT Mobile Fighter G Gundam"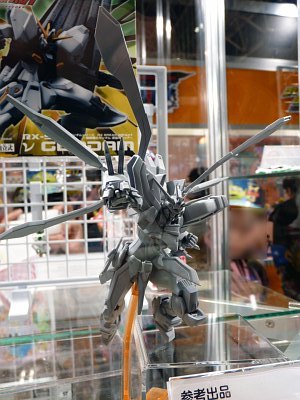 Release date TBA. Final product will be coloured.


"Dragon Ball Kai Super DX Freeza'S Spaceship: SPECIAL COLOR ver." by Banpresto. To come out in May, 2010.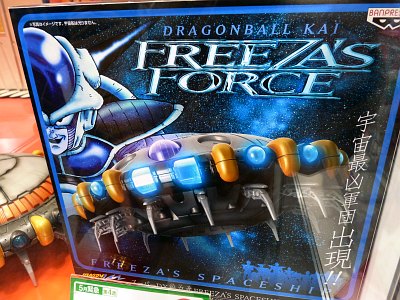 30cm in diameter.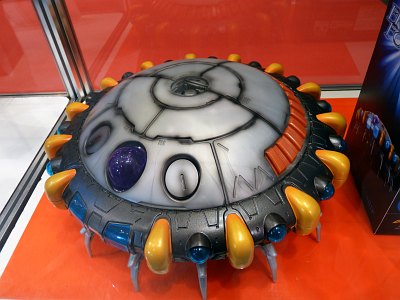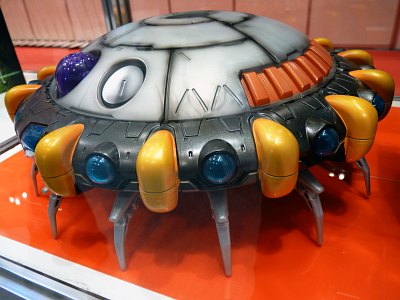 "Kanokon Breast Pillow"(due May, 2010) on display at Eikoh's booth.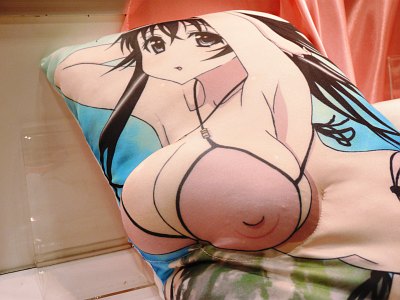 Maybe not as provocative as oppai mouse pads, but still...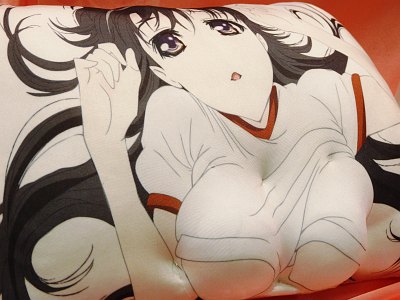 Rebuild of Evangelion Entry Plug Drink" from Sega's booth.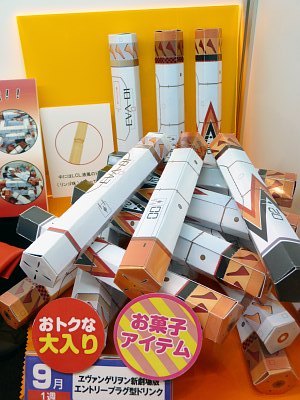 LCL-like liquid is apple flavoured beverage.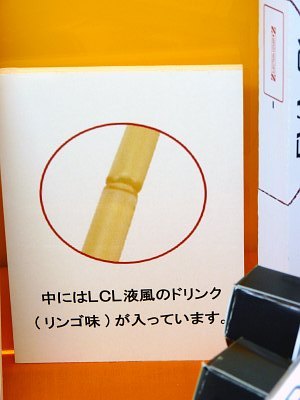 Cut the end and suck. You can also freeze them to eat as sherbet.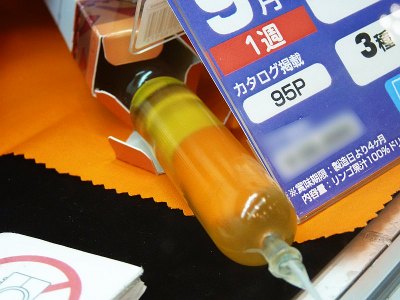 ©Khara

Mikoto Misaka in "Toaru Kagaku no Railgun Extra Figure" by Sega, due July.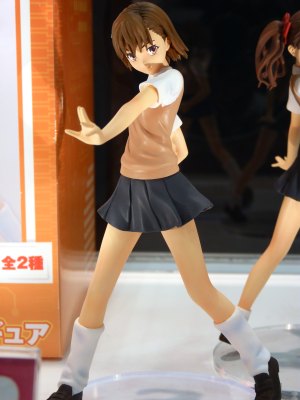 Kuroko Shirai.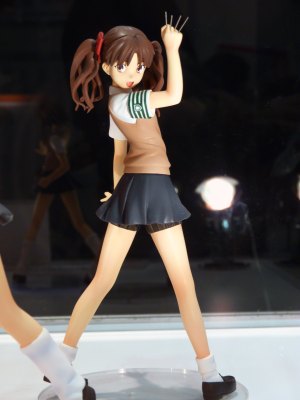 ©Kazuma Kamachi/Motoi Fuyukawa/ASCII Media Works/PROJECT-RAILGUN

Guideline made by industry organization states that arcade prizes should not cost more than 800 yen ($8.80) in retail value, but some of the prizes shown at the fair looked gorgeous enough to cost twice that.

Some of the prizes above are still under development, the final product may look different.

Related Posts:
Beautifully detailed Hitagi Senjogahara and other "Bakemonogatari" figures - GIGAZINE

Figures from "Kanokon", the Anime Banned for Too Much Smut -WONDER FESTIVAL 2009 [SUMMER] - GIGAZINE

Black Means Green in Eco GUNDAM Plastic Model - GIGAZINE

The Most Campiest Mobile Suit Ever! Pink Gundam with Lace Garters - GIGAZINE