Prize Toys of Usavich, story of lazy rabbits in Soviet reeducation camp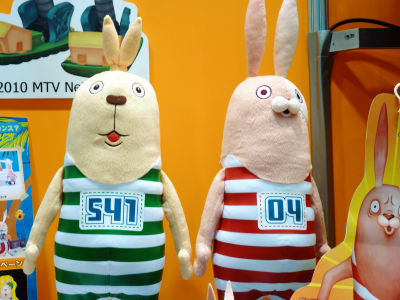 (This article was originally posted in Japanese at 01:20 Feb. 20, 2010.)

For those who are tired of obvious cuteness, say, a boy-meets-girl anime starring girl with big eyeballs half as large as her skull, here's your alternative.

Usavich is a comedy anime set in gulag somewhere in Soviet union. The cold war taste of absurdly surrealistic story is sitting well with Japanese geeks. We wonder whether this anime is appropriate for ordinary anime fans or not, but there were bunch of Usavich prize toys in AOU 2010 and Prize Fair.

Read on for detail.

The promotion board consists of a mug shot of Kirenenko and Putin. FuRyu booth were ocupied with Usavich goods.


Usavich prizes.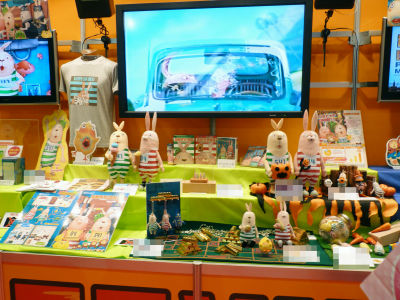 Kirenenco and Putin themed on Halloween.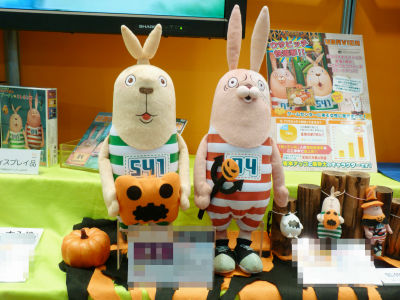 "Halloween mascot" is a small keyring, but it's well detailed as you can see in Kireneco's hat twisted just like his ears.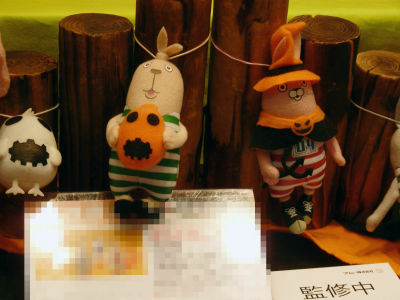 "Gold Nuigurumi(plushie)" holding gold ingot with a big smile.


"Cleaner Mascot", a cell phone strap with integrated LCD cleaner. It's very interesting to see the supporting characters like "The Boss's man".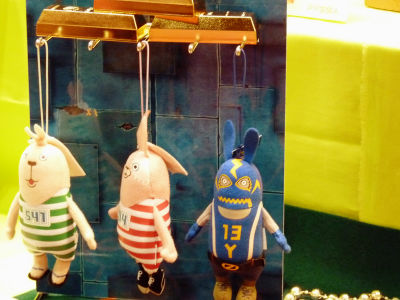 Three products are scheduled as "Little Plushies"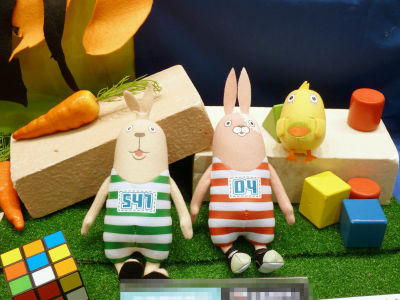 Paperclips.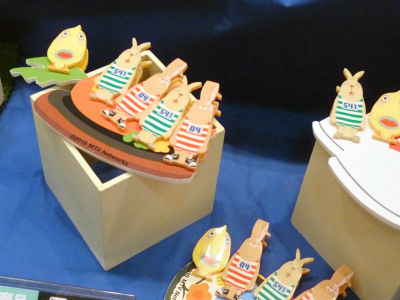 Mechanenko-1 plushie is also released.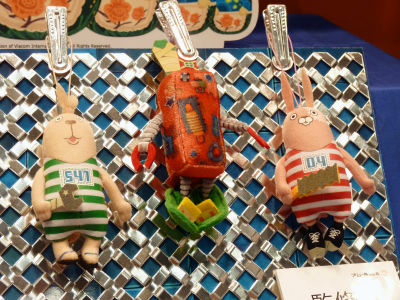 Plushies in various sizes.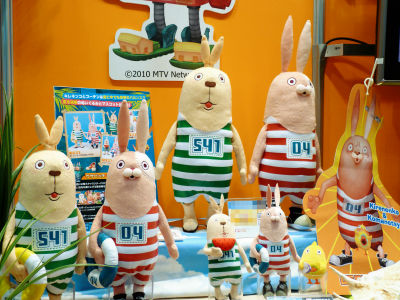 The anime has dense atmosphere but nonsense enough to laugh away. Hope to see more products soon.


Related Post:
AOU 2010 Amusement Expo: Table of Contents - GIGAZINE

Comparing Images of "Tiananmen Square Protest" via Google China and Other Countries - GIGAZINE