Control a Biped Robot to Catch Prize in New Arcade Machine "ROBO CATCHER"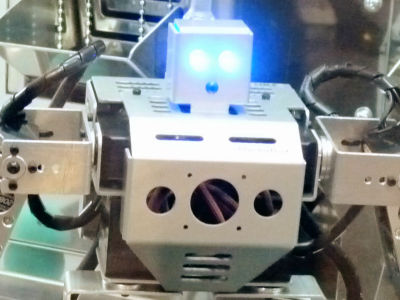 (This article was originally posted in Japanese at 16:35 Feb. 19, 2010)

"ROBO CATCHER" by Mechatrax is the world's first commercially produced arcade game using biped robot with the potential to replace claw cranes in near future. The geeky-cute old-school looking robot with shining eyes were attracting a lot of visitors at AOU 2010.

Video and pics after the cut!

(Japanese)ROBO CATCHER Official Website

It was the main feature at Mechatrax booth.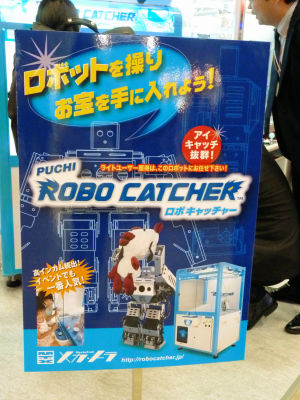 The controller is set low enough for children and adult on chair.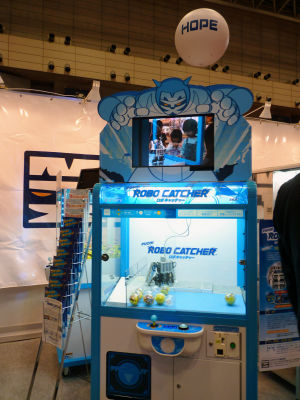 Easy operation. Move and turn with the stick, grab and release with the button.


Coin and token slot.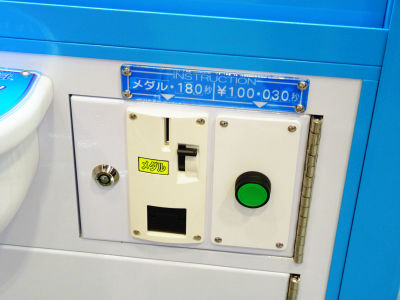 Prize slot.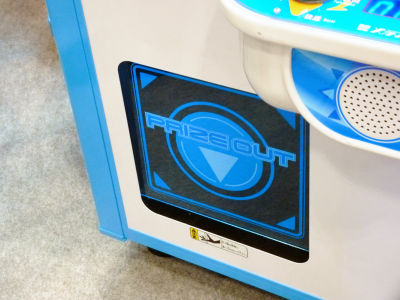 The grey carpeted sections are the newly introduced obstacles that move vertically and rotates(the section cut in circle) to make the game more challenging.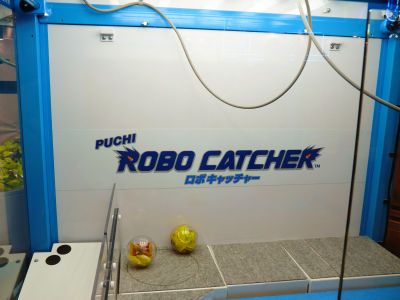 The prizes. Contents of the capsules are up to each arcades.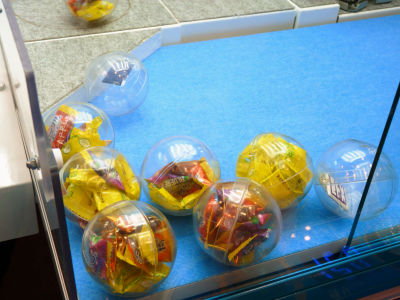 See it in action.
YouTube - Biped "ROBO CATCHER" in action


Not the most sophisticated design, but that makes it so much cuter.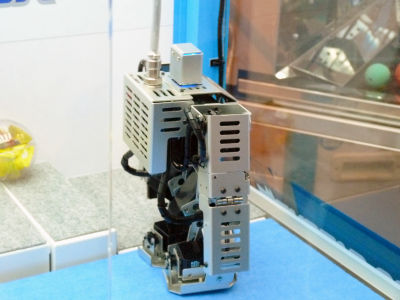 Related Posts:
Unicycling Robot MURATA GIRL Showing Her Tricks: CEATEC JAPAN 2009 - GIGAZINE

Faithfully Actualized "Mad Hurricane" Robot from 80s Anime "Plawres Sanshiro" - GIGAZINE

Video of Adorable Robot Girl "hina" Making Coffee - GIGAZINE