Vocaloid Miku Hatsune Sing and Dance in Rhythm Action "Project DIVA Arcade"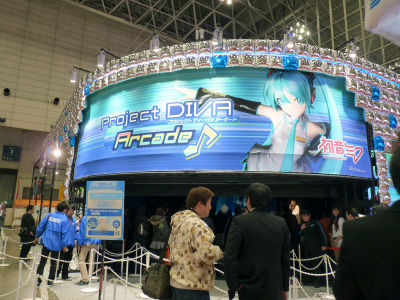 (This article was originally posted in Japanese at 15:13 Feb. 19, 2010)

Project DIVA Arcade, arcade version of rhythm game Hatsune Miku: Project DIVA starring vocaloid Hatsune Miku was demonstrated at AOU 2010.

Pics and videos after the cut!

(Japanese)AOU2010 Amusement Expo 2010 SEGA OFFICIAL SITE

Sega's booth.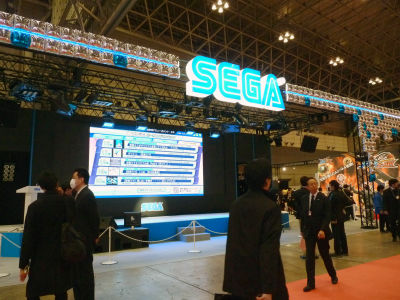 Project DIVA Arcade was one of the main attractions.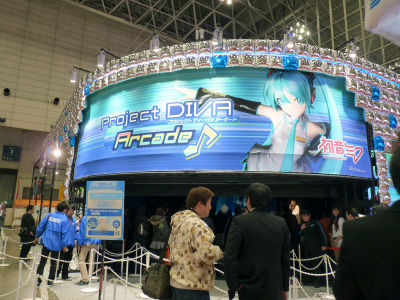 A trailer was shown on big screen.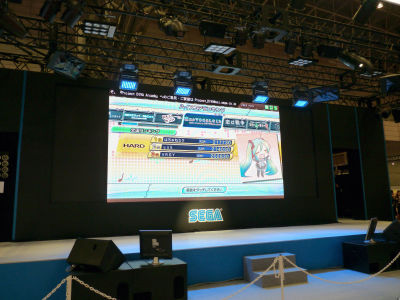 A booth babe in Miku's hairdo kindly demonstrated the game for us.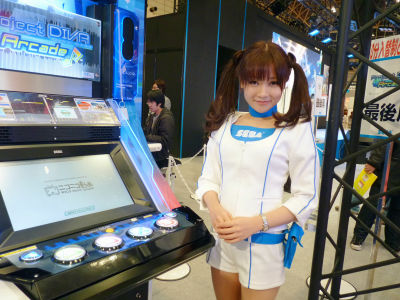 The cabinet.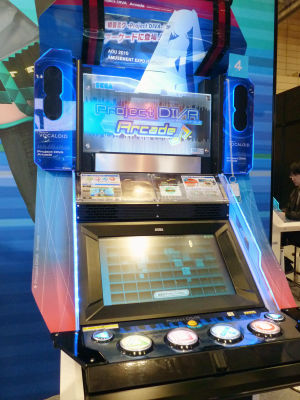 In cool blue and green colour scheme, reflecting Miku's hair and eye colour, with shocking pink accent.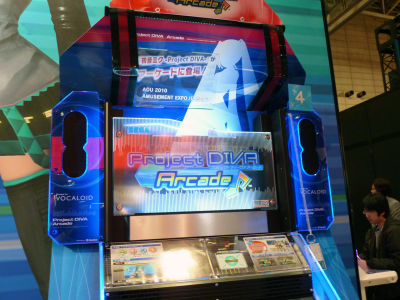 Tap the four buttons rhythmically to clear the stages.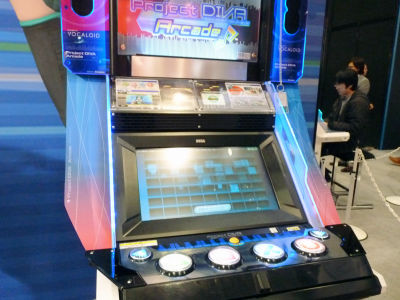 Gameplay seems orthodox. Hit the right button in accordance to the target markers (scrolling note). The game is over when Miku's life gauge reach zero.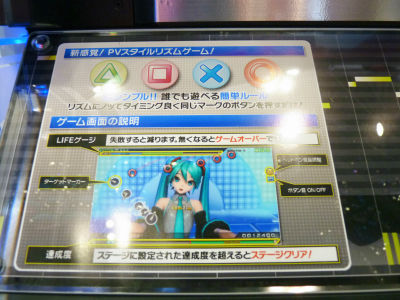 You can save the game by using IC card.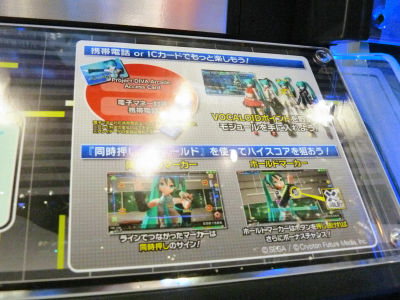 With this card you can start from the highest level you've achieved so far.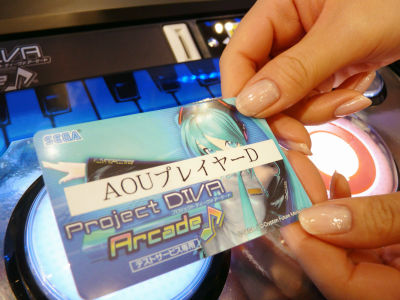 Card reader.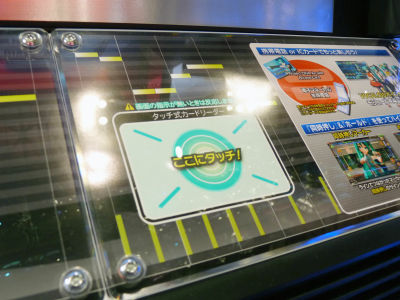 First you choose the character.
YouTube - "Project DIVA Arcade" Menu


You can even choose Miku's outfit and hairdo.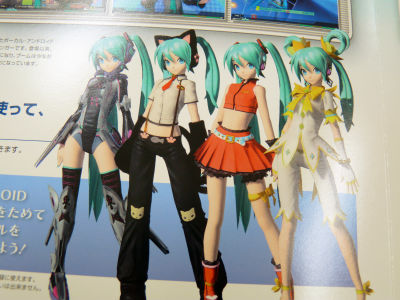 Start screen.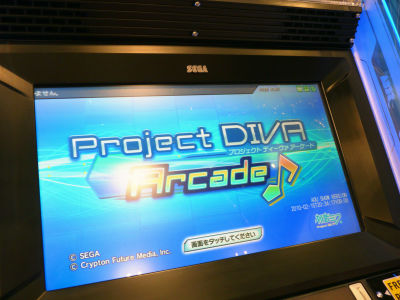 Choose the song. The list includes Hatsune Miku's popular songs like World is Mine and Hato(Pigeon).
YouTube - Choosing Song on "Project DIVA Arcade"


Here's a gameplay video. The song is Miku Miku Ni Shite Ageru.
YouTube - "Project DIVA Arcade" Game Play


Related Posts:
Figurines of Vocaloid Hatsune Miku seen in Wonder Festival 2009 [Summer] - GIGAZINE

Special Nendoroid Miku Commemorating Sapporo Snow Festival in Wonder Festival 2010 - GIGAZINE

Vocaloid Gets "Super Robot" Taste in "Go-kin Hachune Miku" - GIGAZINE