"eyemix": Arcade and the Internet Collaborates in Teenage Girls' Communication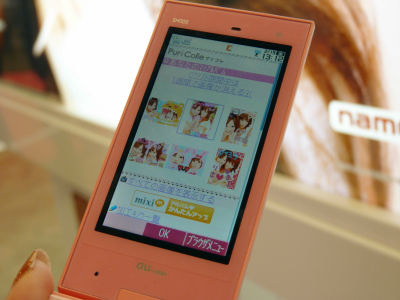 (This article was originally posted in Japanese at 02:36 Feb. 20, 2010.)

Purikura, a photo booth evolved to its limit, or the little photo sticker itself printed in the booth, is one of the essential items to determine friendship between teenage girls since late '90s.

Despite there being so many cellphones with digital cameras today, these Purikuras are highly favored for their rich features. You will be surprised to see that they can do easy retouching, color correction, overlay decoration and so on.

And now they are still evolving. In AOU 2010, Bandai Namco brought eyemix, a Purikura machine which is able not only to print photo stickers instantly but also to upload to social network sites.

Read on for awesome retouching technology operated easily in following videos.

Booth with quite girlish decoration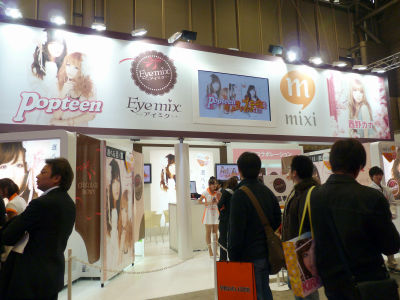 SNS, Pop songs, fashion magazines and skin color correction. That's what Japanese teenage girls go crazy for.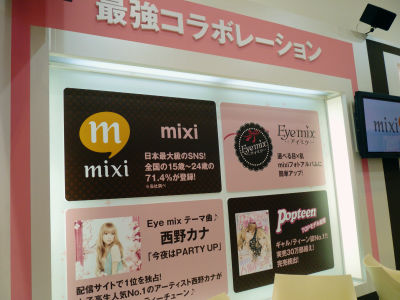 Let's see these two cuties showing us how to use the machine.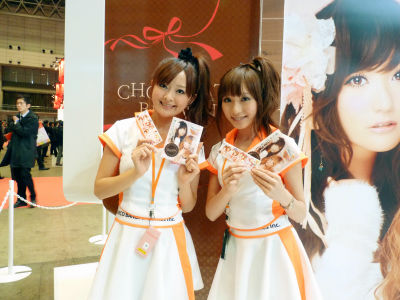 The photo booth. In average arcade, they have tens of these machines.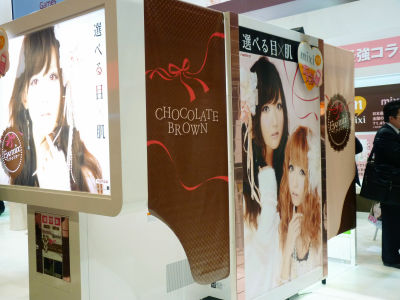 Every operation were done by a touchscreen.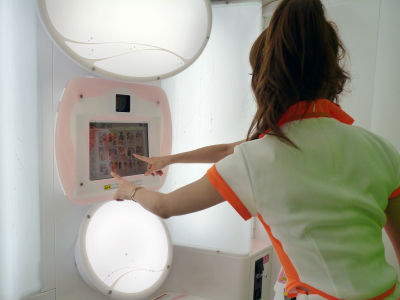 May look foolish but this is just an authentic way to use this kind of machines.
YouTube - eyemix Purikura Machine


The color correction will be done semi-automatically.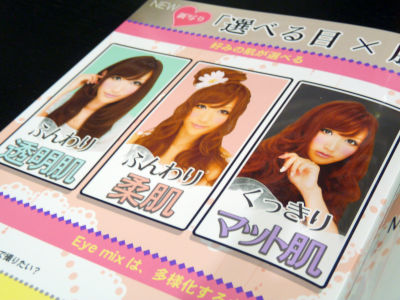 And the machine can also make your eyes up using face detection technology.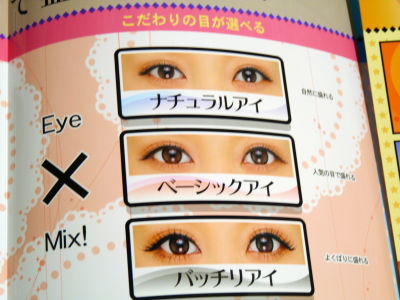 You can put letters and decoration by stylus.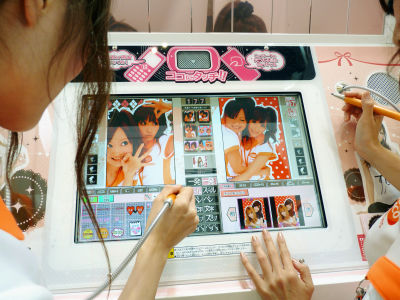 Writing "OK Boku-jo" ("OK Corral").
YouTube - Drawing "OK Corral" on eyemix


So many heart-shape stamps were prepared to express some subtle nuances of girls.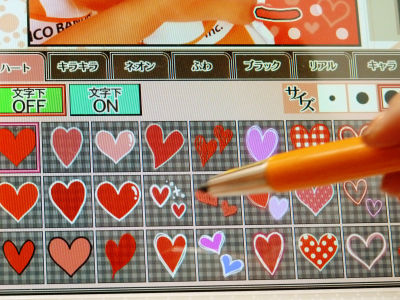 The machine automatically calculates how many days to one's birthday and creates proper stamps on entering date of birth.


It can also print your star sign and Chinese zodiac.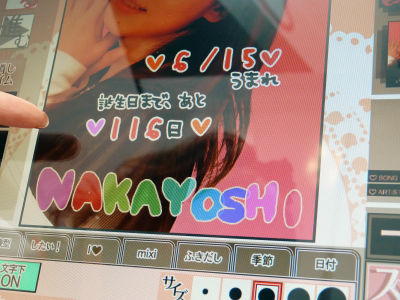 The "Ippatu", semi-automatic caption feature will save your time when you got nothing witty to write on.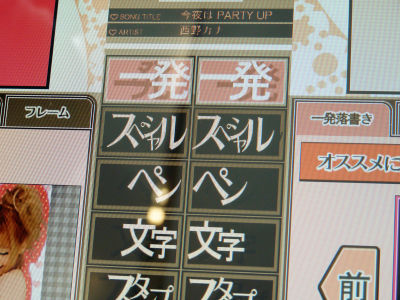 YouTube - "Ippatu" subtitle feature on eyemix


After all those retouchings, datas will be uploaded automatically and you can download them via cell phone browser. Formerly you had to transfer them by entering E-mail address on the console, which took a lot of time. It will wirelessly transfers only the URL of the pics so it's quick and easy.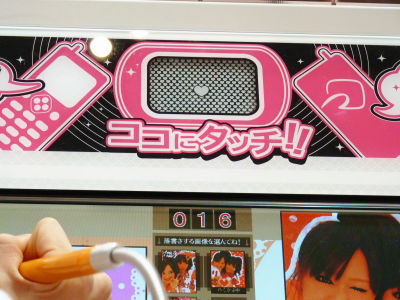 The feature is used like this.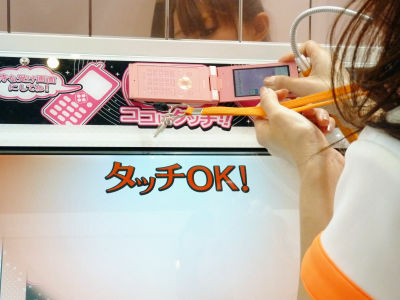 If you failed to get a URL via contactless transfer, you can get it via a QR code on photo stickers.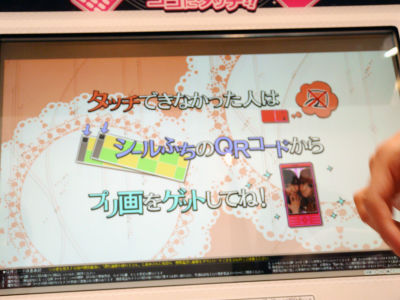 The uploaded datas look like this. You can also upload them to SNSs from this site.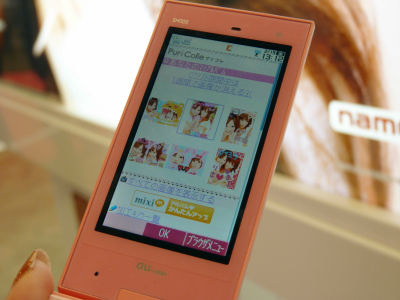 The whole operation was quick and easy.
YouTube - Uploading eyemix data to SNS via the Internet


Related Post:
AOU 2010 Amusement Expo: Table of Contents - GIGAZINE

Japanese Private School to issue cell phone to every student - GIGAZINE

Chocolate Bar Silicone Sleeve for 2.5" Hard Drive - GIGAZINE

World's Sweetest iPhone Cover - GIGAZINE

Looks Delicious! Chocolate-like Cell Phone "SH-04B" by NTT docomo - GIGAZINE