Exhibits of Anime, Manga and Entertainment categories at Japan Media Arts Festival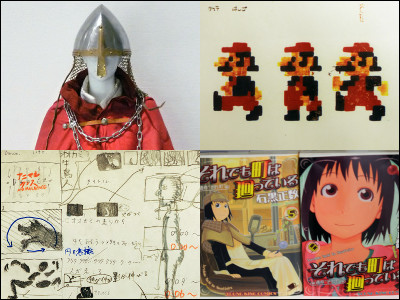 (This article was originally posted in Japanese at 18:30 Feb. 16, 2010)

Japan Media Arts Festival 2009 was held from Feb. 3rd through Feb. 14th, 2010 at The National Art Center, Tokyo. It closed in a huge success, with the number of total visitors increasing by 15% from last year.

Here are some notable exhibits we've seen in Animation, Manga and Entertainment categories of the festival.

Videos and pics after the cut!
Memorial Achievement Prize was awarded to animator Yoshinori Kanada who passed away on July 21, 2009.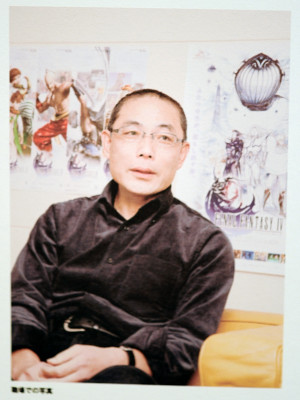 His influence has touched not only later animation but also every genre of visual communication including movies, games and contemporary art.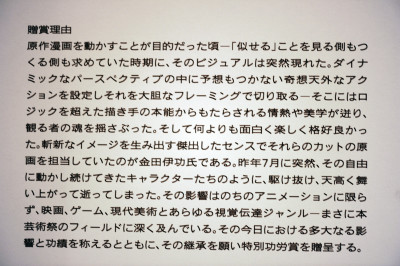 Born in 1952, Kanada made his animation director debut in 1976 with Gaiking and became famous for his character animation skills. He worked as key animator in Galaxy Express 999(1979) and later worked closely with Hayao Miyazaki on several Studio Ghibli films including Nausicaa of the Valley of the Wind and Laputa: Castle in the Sky before joining Square Enix to work on opening animations for video games.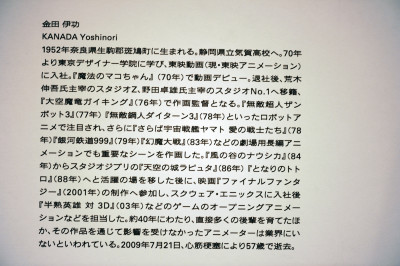 Kanada's journal quotes words of shogi players Yoshiharu Habu and Yasuharu Oyama.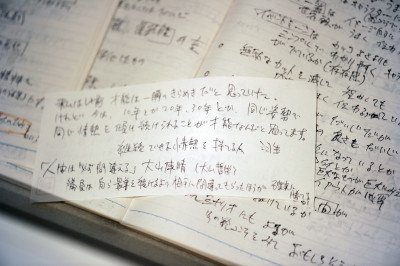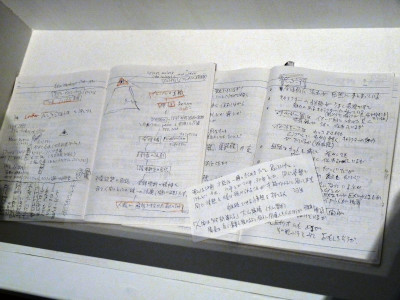 Kanada used various curved rulers to draw, not only on background but on character's face and even their eye. According to manga artist/anime director Kazuhiro Ochi, while old-school animators sneered at the use of rulers, Kanada's skills with rulers made him a very quick and efficient animator.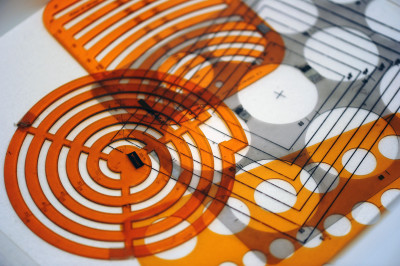 Kaneda's writing tools and his employee ID card at Square Enix.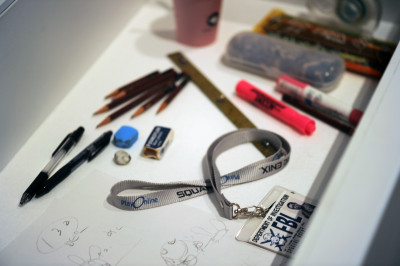 Some examples of his works.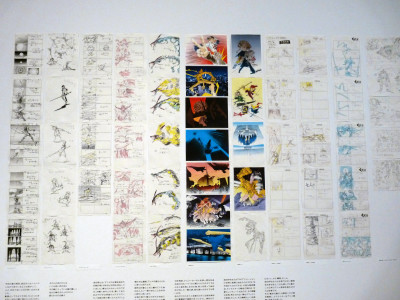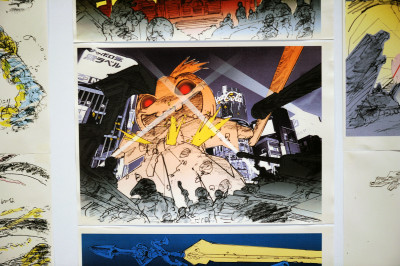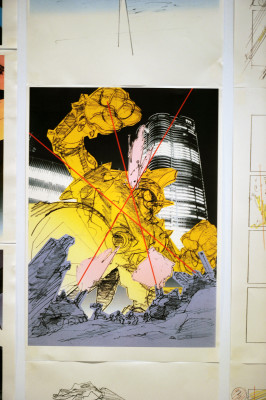 Kaneda did the storyboard for the opening animation of Square Enix's action game Musashi: Samurai Legend.
YouTube - "Musashi: Samurai Legend" Opening Anime by Yoshinori Kanada


Summer Wars won Grand Prize in Anime Division. One of the most successful anime film last year, to be released as DVD and Blu-ray on March, 3. Director Mamoru Hosoda's previous work The Girl Who Leapt Through Time also won the same award in 2006.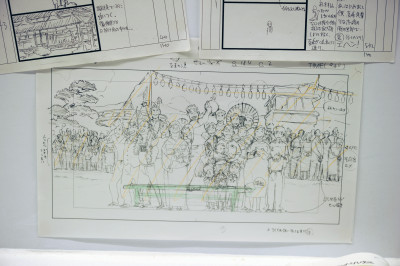 Panoramic layout of Jinnais' great tatami hall.
YouTube - 13th Japan Media Arts Festival "Summer Wars" Panorama


Tokyo Magnitude 8.0 won the Excellence Prize. Storyboards were on display.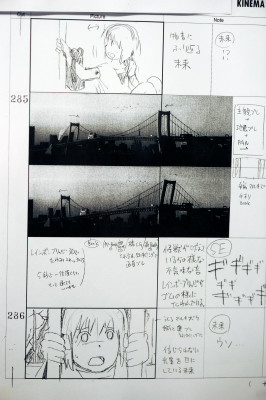 Short animation ANIMAL DANCE won the Encouragement Prize.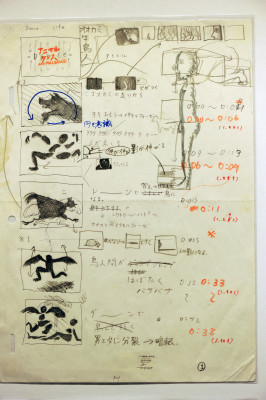 The storyboard above become animated like this.
YouTube - ANIMAL DANCE, Ryo Ookawara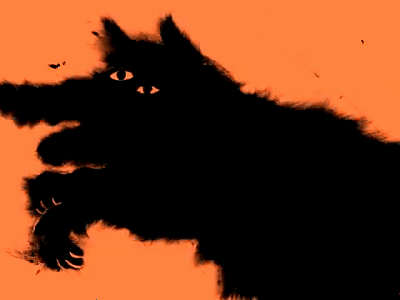 Stop-motion animation ELEMI won Excellence Prize.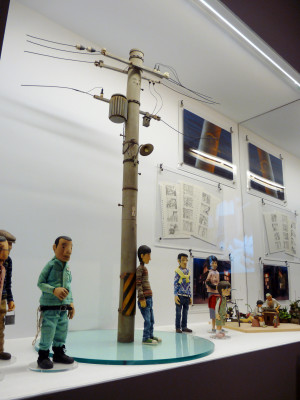 Historical manga Vinland Saga by Makoto Yukimura won Grand Prize in manga division.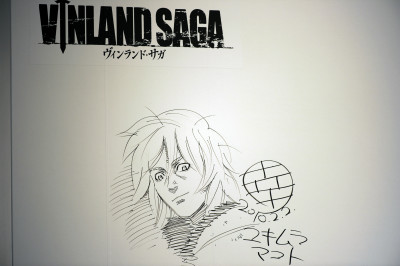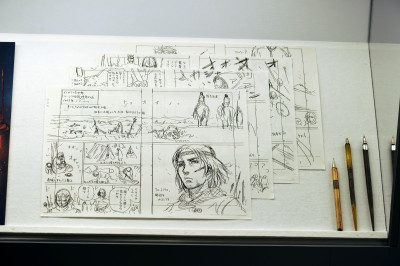 Onomatopoeia is layered on tracing paper.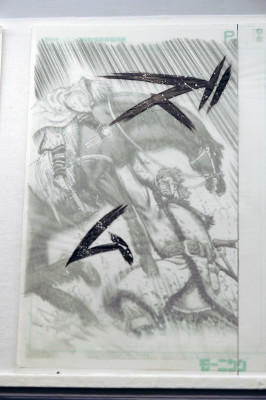 Mannequin wearing a character's costume.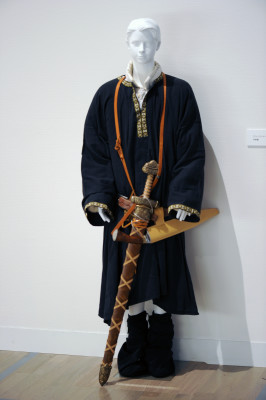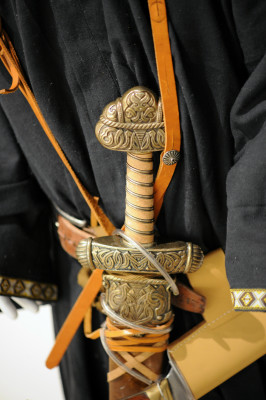 He was wearing a cape and helmet when we came across a while later.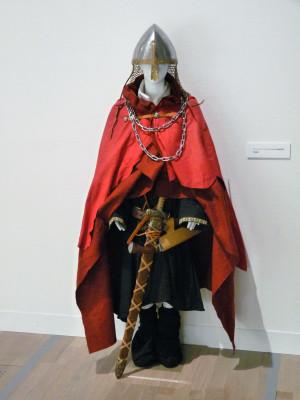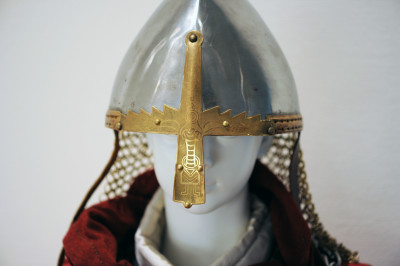 Jury Recommended Works in manga division.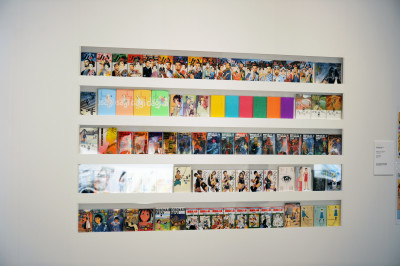 "Aoi Honoo" by Kazuhiko Shimamoto is based on his student years at Osaka University of Arts. It's disclaimed as "strictly fictional" but anime director Hideaki Anno who attended the same school at the same period appears, as well as famous manga authors including Mitsuru Adachi and Rumiko Takahashi.


Soredemo Machi wa Mawatte Iru by Masakazu Ishiguro.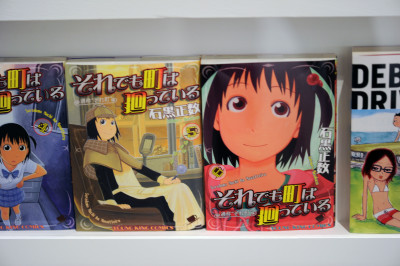 Natsume's Book of Friends by Yuki Midorikawa.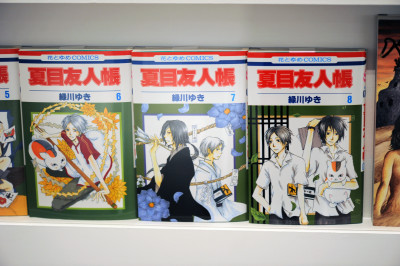 Special Achievement Prize was awarded to Super Mario Bros. creator Shigeru Miyamoto.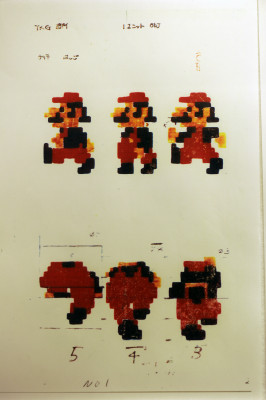 Sketches for the original Mario.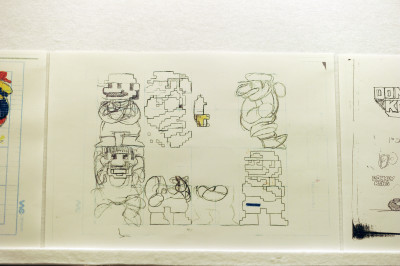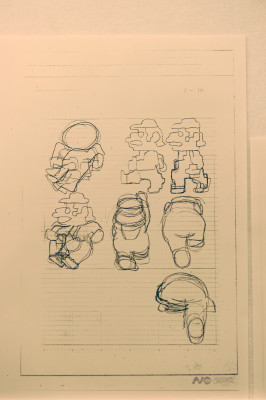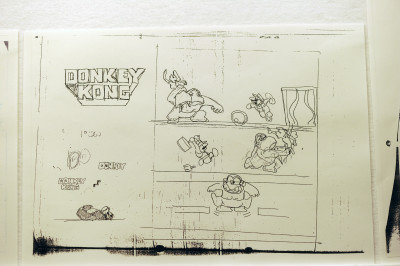 Visitors enjoying games created by Miyamoto. Who knows how many people have been introduced to the joy of video games through his titles?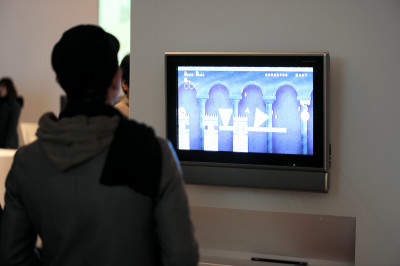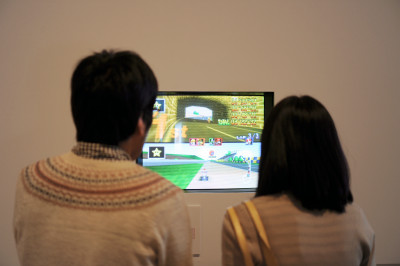 "Board game of image projection type -Youitan-" by Y's Interaction was chosen as one of the Jury Recommended Works in Entertainment Division.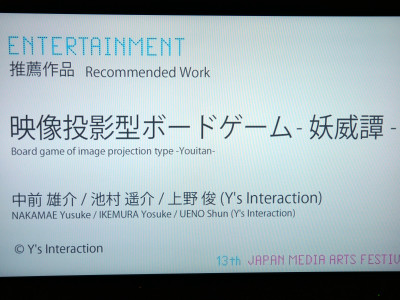 See the game description video on YouTube to get the idea.
YouTube - Board game of image projection type -Youitan-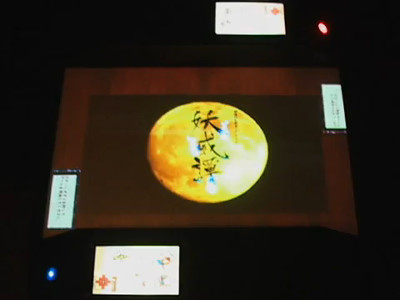 Combines analog elements, such as the physical feeling of moving pieces manually, and the excitement of using strategies on the board that has digital functions, such as sounds, lights and visual images.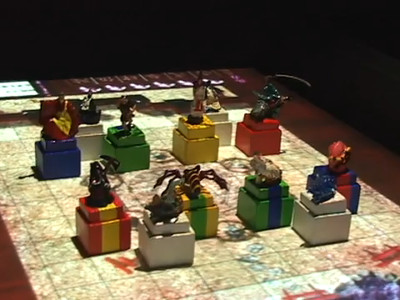 Visual reactions occur in accordance with the game rules.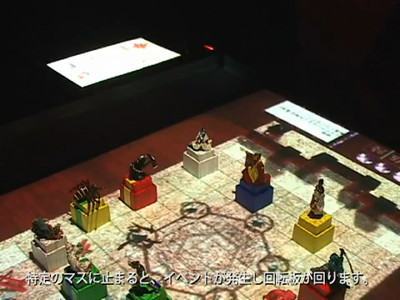 Related Posts:
Bizarre and Fantastic artworks at Japan Media Arts Festival - GIGAZINE

Original manga manuscripts and enlarged panels at Japan Media Arts Festival - GIGAZINE

Japan Media Arts Festival 2009: Table of Contents - GIGAZINE