Spring is Here! Starbucks Japan Original Sakura Drinks launched today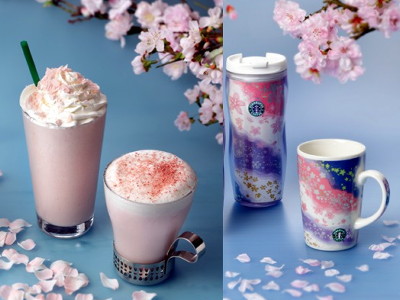 Sakura is not only pretty to look at but also exquisite on your tastebuds, as some of you Japanophiles must have experienced with sakuramochi.

Starbucks Coffee Japan launched today their seasonal special sakura drinks and various sakura-themed products to celebrate early spring. Definitely a must-taste if you're visiting Japan anytime soon.

Read on for details and pics.
(Japanese)Starbucks' Japan Original Sakura Drinks :: Tokyo Walker

(Japanese)SAKURA is here. Starbucks Coffee Japan

"Sakura Cream Frappuccino" and "Sakura Steamer" are the two special drinks launched on February 15, 2010. To be available until mid March.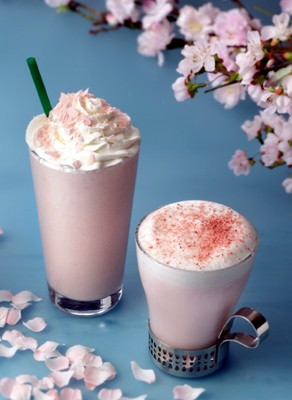 Sakura Steamer is a hot sweet sakura-flavoured milk shake topped with foamed milk and freeze-dried sakura petals. Short: 390 yen, Tall: 440 yen, Grande: 490 yen, Venti: 540 yen (about $4.33 to $5.99)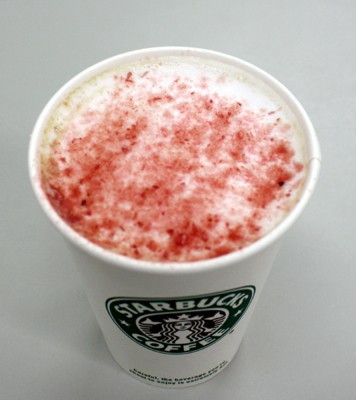 Sakura Cream Frappuccino is sakura powder and sweet red bean powder blended with milk, ice and whipped cream, topped with flakes of sakura-flavoured chocolate. T: 480 yen, G: 530 yen, V: 580 yen (about $5.33 to $6.44).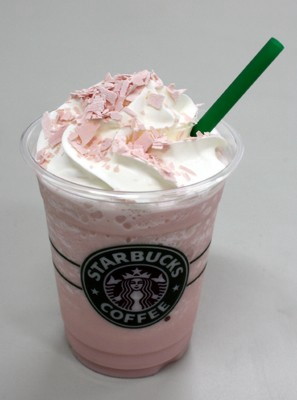 Assortment of only-in-Japan sakura-themed products also came out, including tumblers, stainless steel tumblers, mug, water bottle and Sakura Bearista Girl stuffed toy.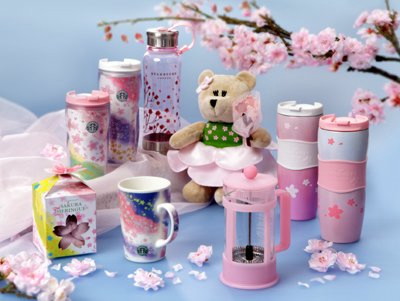 Sakura 8oz. Tumbler(1,300 yen/ $14.44), Sakura 12oz. Tumbler($15.55) and Sakura 2010 Mug(1,200 yen/ $13.33)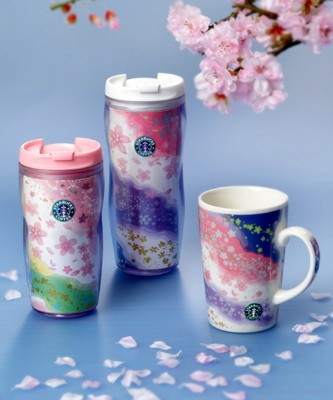 There are also some sakura sweets to go with your drink: Sakura Chiffon Cake(390 yen/ $4.33) and Sakura Steamed Bun(190 yen/ $2.10).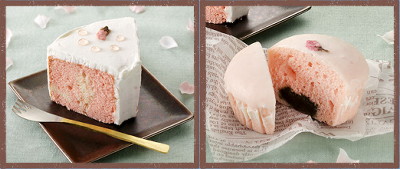 Sakura Biscotti(170 yen/ $1.90) and Sakura Macaron(220 yen/ $2.44).


Sakura Baked Meringue(550 yen/ $6.10) might make a great souvenir for your sweet-toothed Starbucks-devotee friend.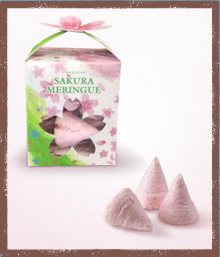 Related Posts:
Cherry Blossoms of Yoshino in the night-time - GIGAZINE

World's Sweetest iPhone Cover - GIGAZINE