Vigorous Figure of "Ushio and Tora" Jumping Out of the Frame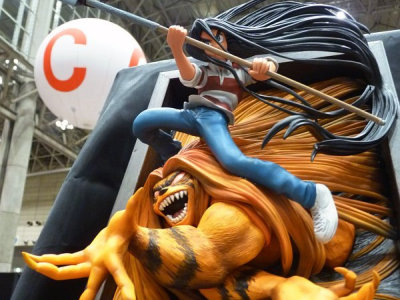 (This article was originally posted in Japanese at 08:58 Feb. 08, 2010)

So it's officially the Year of the Tiger and you must have seen a bunch of tiger pics out there, but here's another fetching piece of "Tiger".

Ushio and Tora by Kazuhiro Fujita is a shonen manga that serialized in Weekly Shonen Sunday from 1990 to 1992, featuring a boy named Ushio and a supernatural tiger-like monster called Tora. Although it's been more than ten years since the conclusion, the manga is still widely popular and there were some impressive figures of both Ushio and Tora exhibited at Wonder Festival 2010 Winter.

Pics after the cut!
"Ushio to Tora Resin Cast Kit" displayed at TK no Hakoniwa's booth.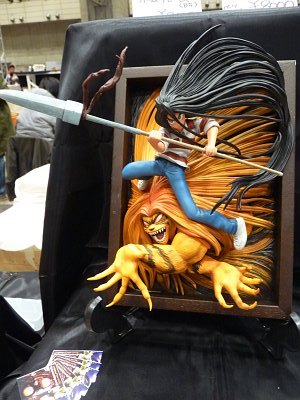 Ushio's hair grew due to the supernatural power of the "Beast Spear".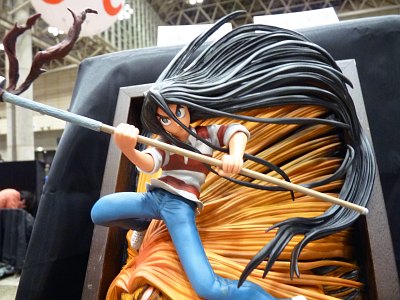 His trademark rugby shirt.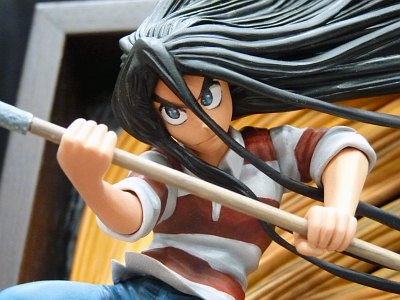 Tora reaching out his hand.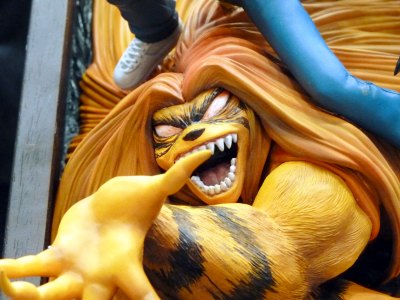 About to jump out of the frame.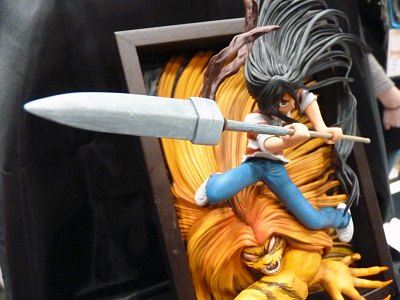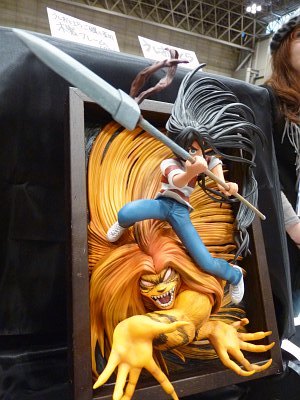 The kit was sold at 8,000 yen (about $88) without frame, the frame at 2,000 yen ($22).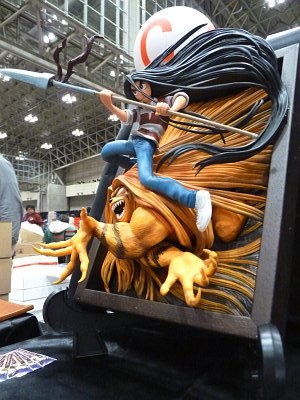 Package.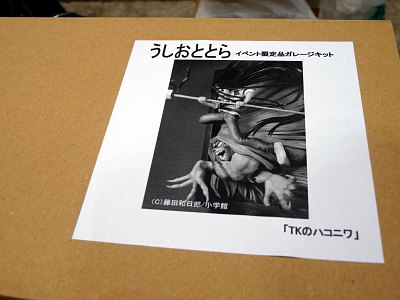 Definitely one of the best works we've seen in Wonder Festival this year.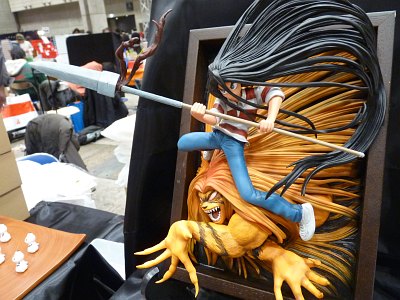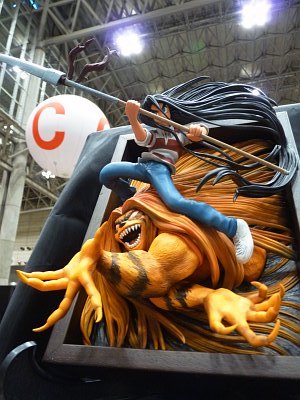 Ushio at Higemegane's booth.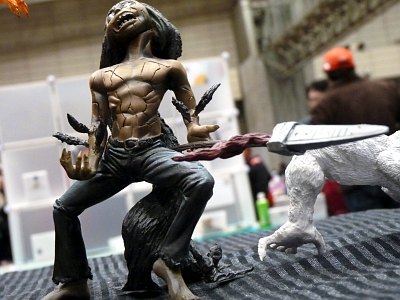 By student Yasutaka Sano at Yoyogi Animation Gakuin Figure Course.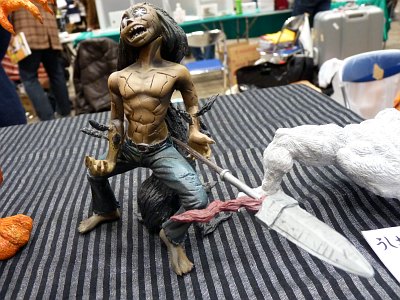 His soul devoured by the "Beast Spear", Ushio's on the verge of turning into a Beast.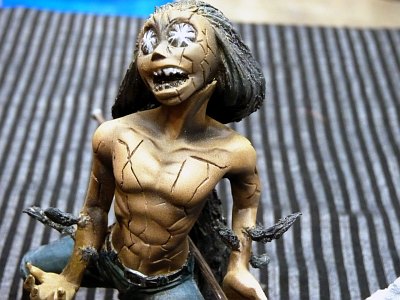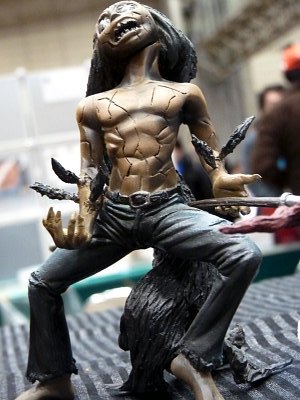 Tora at Higemegane's booth.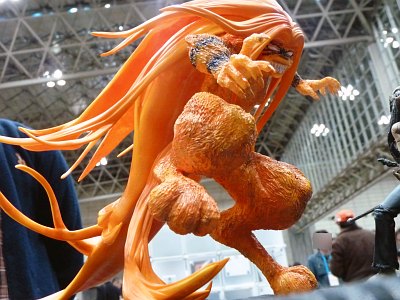 Striking contrast between his smooth silky mane and coarse fur.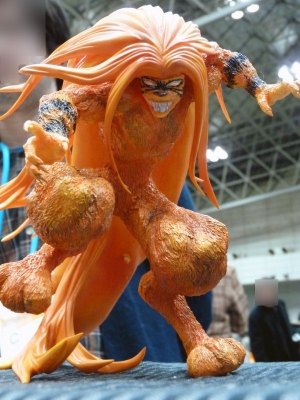 Ushio was priced at 3,000 yen (about $33), Tora 4,000 yen ($44) and the pair for 6,000 yen ($66).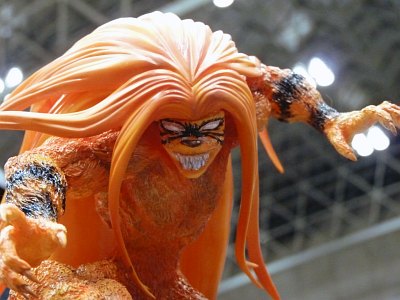 Related Posts:
Embrace the Year of the Tiger with 15 Mighty Tigers in Anime/Manga/Tokusatsu - GIGAZINE

Front Page: 50 covers representing 50 years of SHONEN SUNDAY - GIGAZINE

Postage Stamp Collections featuring Manga Characters from SHONEN SUNDAY and SHONEN MAGAZINE - GIGAZINE

Front Page: 50 covers representing 50 years of SHONEN SUNDAY - GIGAZINE