High Quality Michael Jackson "Thriller" Action Figure by Good Smile Company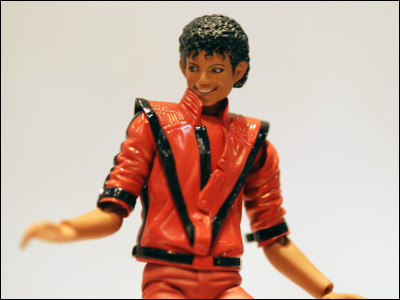 (This article was originally posted in Japanese at 20:24 Feb. 08, 2010)

So many action figures of Michael Jackson came out since he passed away last year, including this incredibly detailed Thriller version by Hot Toys and Billie Jean / History Tour version which was probably used in the amazing Jackson vs Bean stop-motion by Patrick Boivin.

Here's another King of Pop action figure in Thriller outfit, displayed at Wonder Festival 2010 Winter. To be released by Good Smile Company in their figma action figure line, it seemed pretty decent for the price (Hot Toys' Thriller Version costs about $170).

Read on for details and pics.
Michael Jackson's logo at Good Smile Company's booth.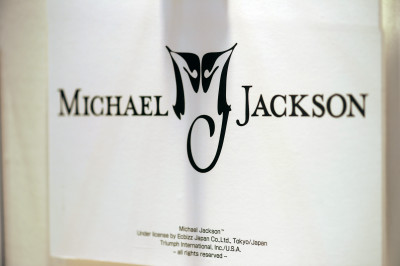 To be on sale in July, 2010 at the affordable price of 2,800 yen (about $30).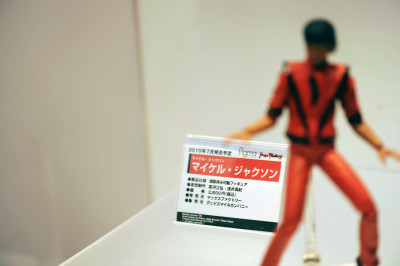 In the shiny red Thriller jacket.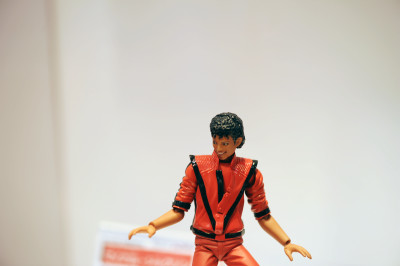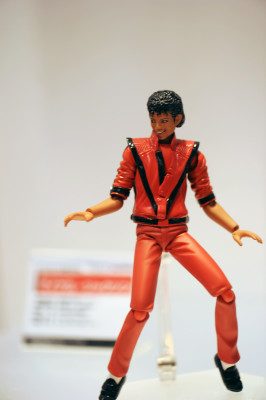 Flashing his white teeth.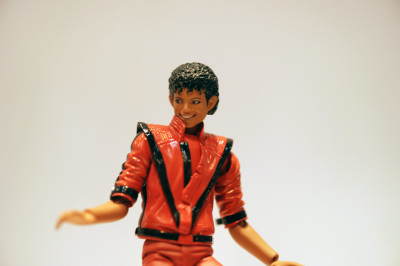 Probably based on his young, cute, pre-op face.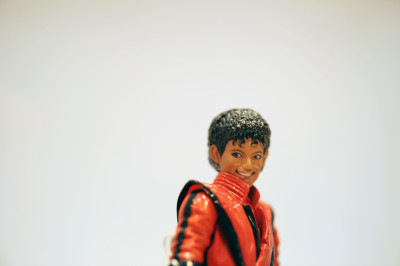 figma action figure line mostly consists of bishoujo figures but they occasionally come up with manly ones like Golgo 13 and figures based on real-life people like Billy Herington.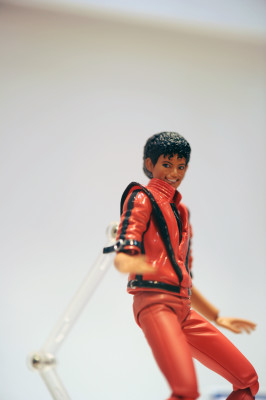 Related Posts:
Video Clips of Michael Jackson streamed on Yahoo! - GIGAZINE

Incredibly Detailed JoJo's Bizarre Action Figures at Wonder Festival 2010 Winter - GIGAZINE