1/1 scale "Azoth Sword" and other blades form "Fate/stay night"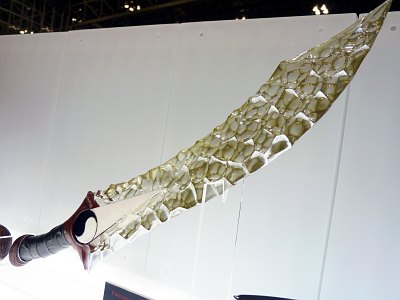 (This article was originally posted in Japanese at 01:27 Feb. 08, 2010)

Beautifully detailed 1/1 scale models of magical dagger "Azoth Sword" and twin sword "Kansho Bakuya" from Fate/stay night series were on display at Wonder Festival 2010 Winter.

Read on for details and pics.
The swords were exhibited at module's booth. "Kansho Bakuya 1/1 Resin Cast Kit", 15,000 yen (about $167).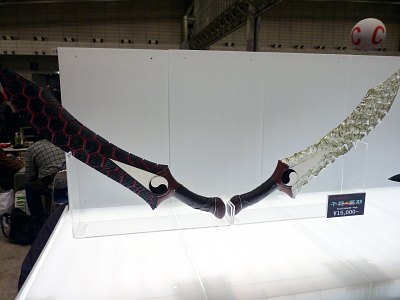 The black sword is "Kansho".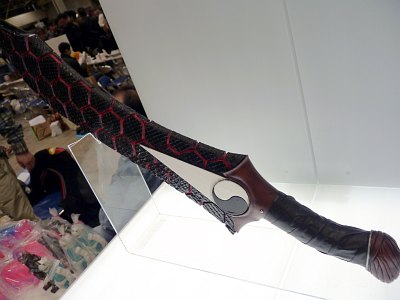 Grip with Yin-Yang symbol.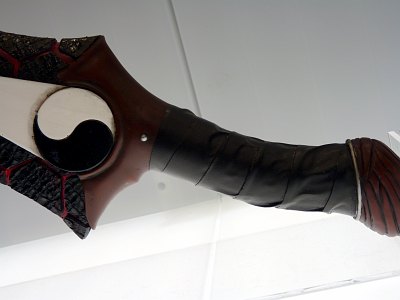 "Kansho and Bakuya" is Japanese pronunciation of legendary Chinese swordsmith couple Gan Jiang and Mo Ye.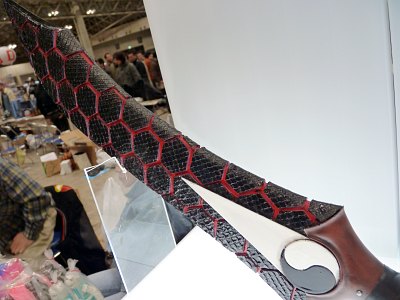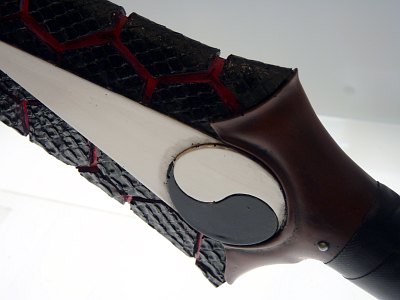 The translucent blade is "Bakuya"(Mo Ye).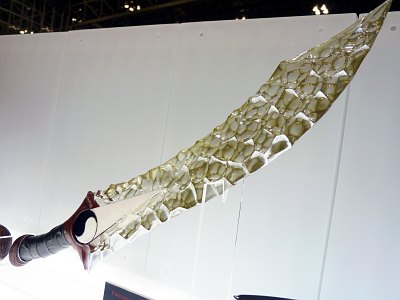 Hilt.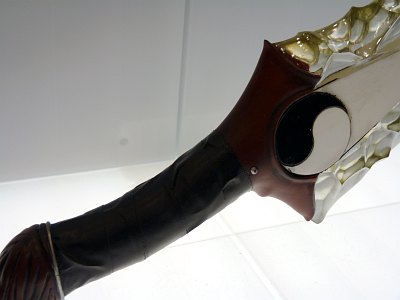 The texture is quite realistic.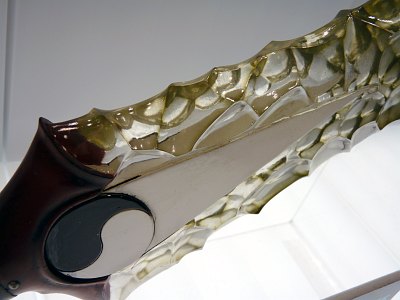 "Azoth 1/1 Resin Cast Kit", 10.000 yen ($111).


Azoth is a magical dagger capable of storing and releasing magical energy.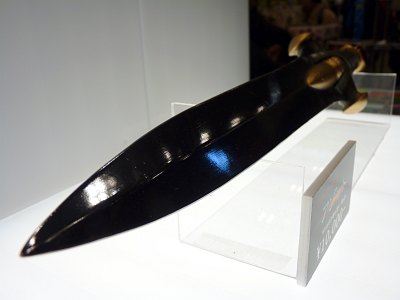 Bejeweled hilt.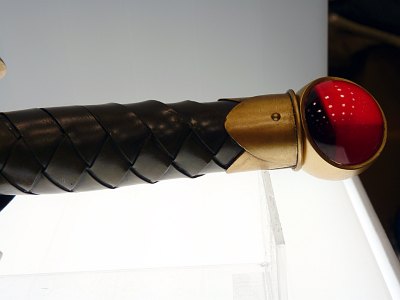 Related Posts:
Trailer Came Out of Anime Film "Fate/stay night UNLIMITED BLADE WORKS" - GIGAZINE

Figures of Saber from "Fate" Franchise - WONDER FESTIVAL 2009 [SUMMER] - GIGAZINE

Cosmo Dragoon, Gravity Saber and Cosmo Gun from Leiji Matsumoto's Universe -WF 2009[SUMMER] - GIGAZINE