Hard Core Cosplayers Risking Cold at Wonder Festival 2010 Winter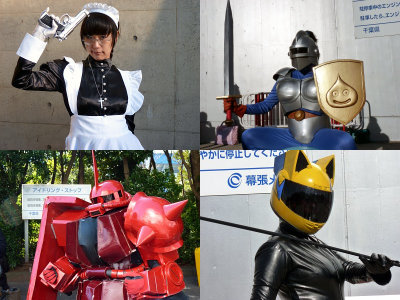 (This article was originally posted in Japanese at 06:56 Feb. 08, 2010)

The sky was fair but the wind was freezing on the day of Wonder Festival 2010 Winter. But a true cosplayer must cosplay, come rain or come shine. Some looked comfy enough shielded by the wind in elaborate robot get-up, while some seemed to be showing too much skin in the cold weather.

Pics after the cut!
MS-06S Zaku Char's Custom, Char Aznable's mecha from Mobile Suit Gundam.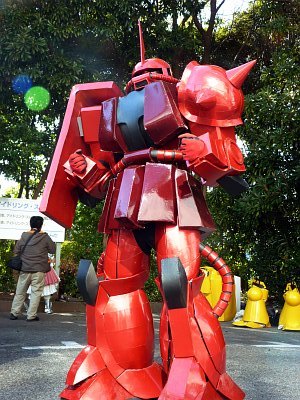 Phone Braver 7 from K-tai Investigator 7.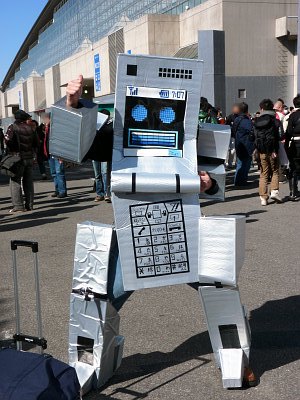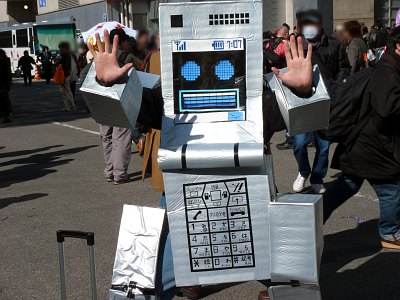 Cosplayer Iori dressed as Saber in white armour from Fate/unlimited codes.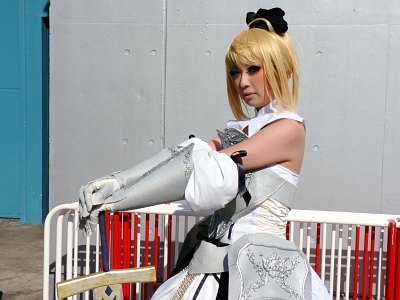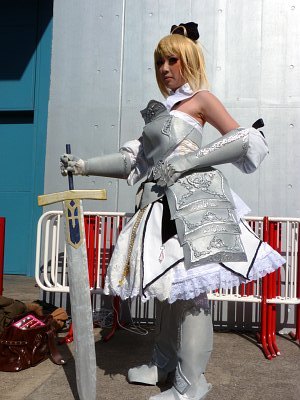 Cabin attendant costume from ice's commercial featuring Perfume.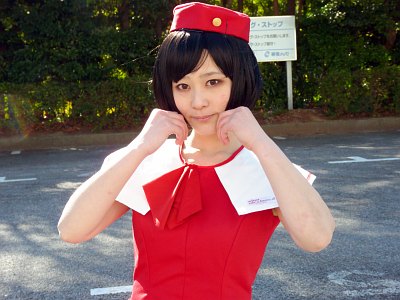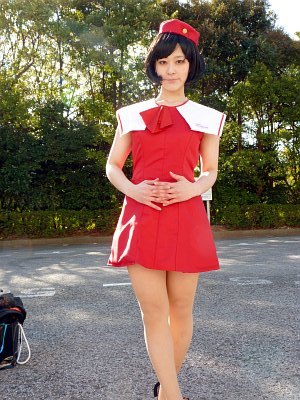 "The Black Rider" Selty Sturluson from Durarara!!.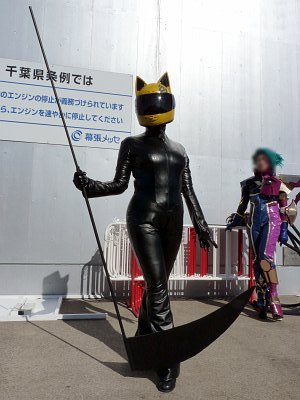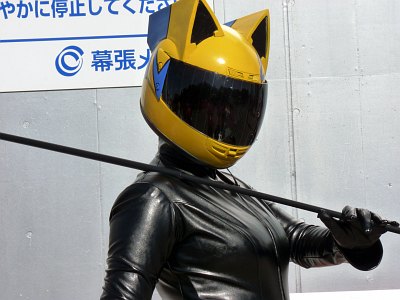 Slime Knight from Dragon Quest video games.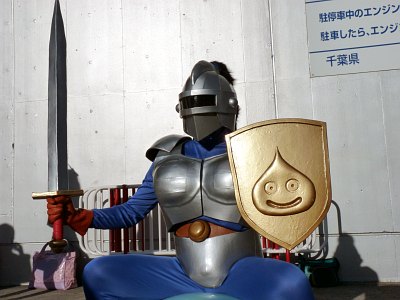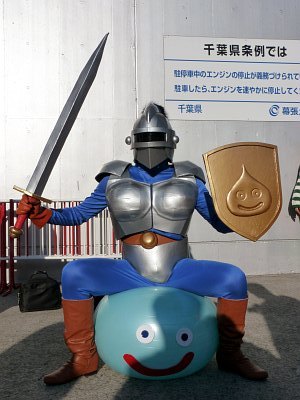 Cosplayer Alice dressed as the killer maid Roberta from Black Lagoon.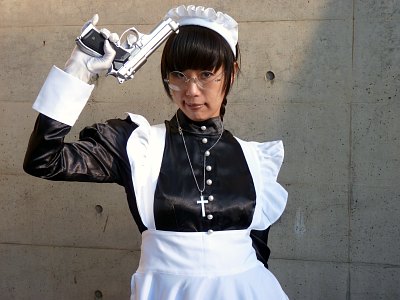 Related Posts:
Hot to Trot Cosplayers in the Blazing Heat - WONDER FESTIVAL 2009 [SUMMER] - GIGAZINE

Heavily armored cosplayers in Wonder Festival 2008 [Summer] - GIGAZINE

TAF 2009: Booth Babes in Cosplays - STAR BLAZERS, FULLMETAL ALCHEMIST, GURREN LAGANN and many more! - GIGAZINE

Booth Babes in Cosplay seen at 47th Amusement Machine Show Vol.01 - GIGAZINE

Booth Babes in Cosplay seen at 47th Amusement Machine Show Vol.02 - GIGAZINE