A "burning prostration" Incense Burner with Grilled Meet-Flavored Flagrance in Wonder Festival 2010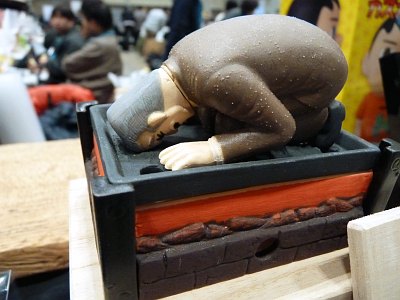 (This article was originally posted in Japanese at 11:28 Feb. 07, 2010.)

In extreme gambling manga Kaiji, villain Tonegawa has to do a
Yaki-dogeza, a prostration on burning hot iron plate, to show his apology to Kaiji. Of course his forehead and both hands were badly burned after doing Yaki-dogeza, which gave a strong impression on readers.

Reproducing the impact, an incense burner depicting the scene was exhibited at Wonder Festival 2010 Winter.

Read on for detail.

Incense burner Tonegawa doing Dogeza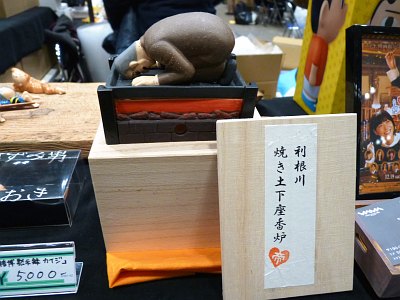 Boxed in a gorgeous wooden container marked with Teiai emblem.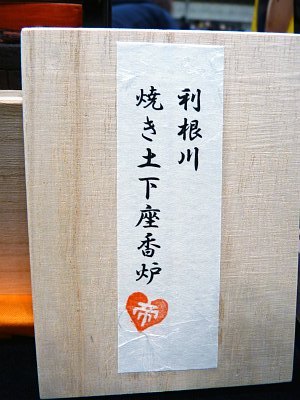 Tonegawa showing his sincerity.


A perfect dogeza posture as an able person in the society.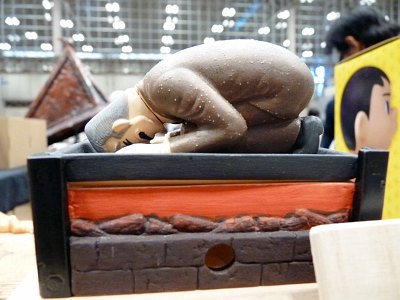 Seeing from every direction.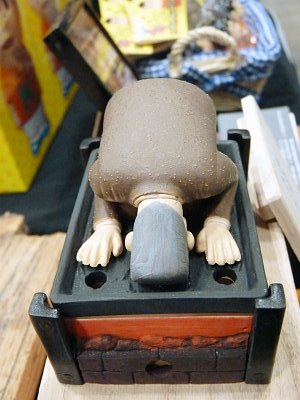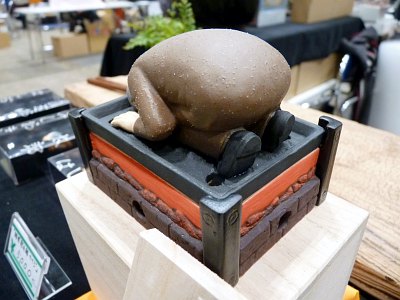 Tortured expression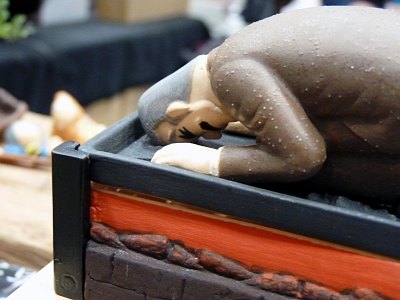 The burner comes with a grilled meet-flavored incense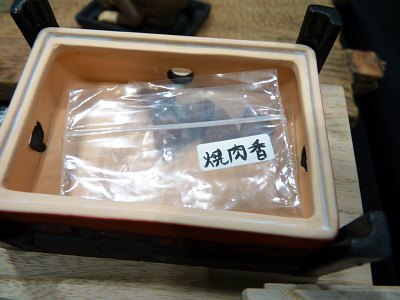 Mixing many kinds of ingredients, the company realized incense with the flavor. The smell is strong that you can smell without lighting it.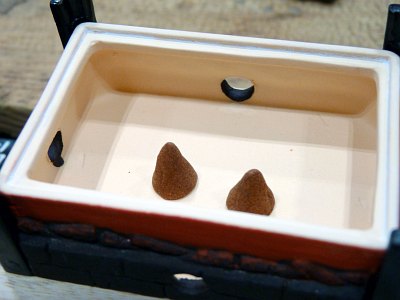 The lid of the burner, Tonegawa, is detachable so you can make him do just an ordinary dogeza. The burner was displayed at LINK FACTORY's booth. 10 limited pieces are sold at 5,000 Yen (about $50 USD) each.


Related Post:
Wonder Festival 2010 Winter: Table of Contents - GIGAZINE

Gambling Manga "Kaiji" adapted to Live-Action Film starring Tatsuya Fujiwara - GIGAZINE

Green Light for "Kaiji" Live-Action Film Sequel! - GIGAZINE