Wonder Festival 2010 Winter: Table of Contents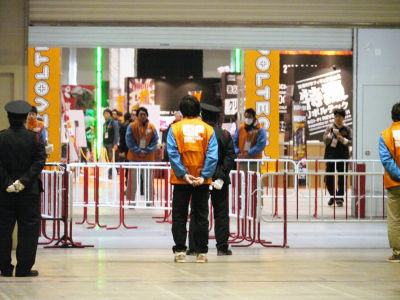 (This article was originally posted in Japanese at 10:27 Feb. 07, 2010)

Wonder Festival 2010 Winter was held on February 7, 2010 at Makuhari Messe.

Tons of figures, models and garage kits were showcased and we'll be posting tons of coverage, so here's our summary post for your convenience, to which all of our posts related to Wonder Festival 2010 Winter will be linked from later on.
Panel featuring Wonder Festival's mascots.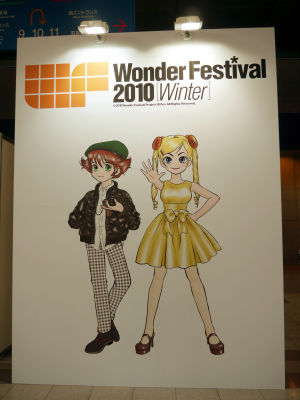 Entrance and admission.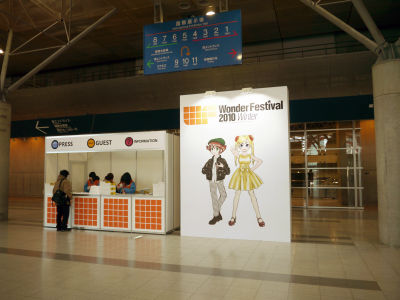 The site before setup.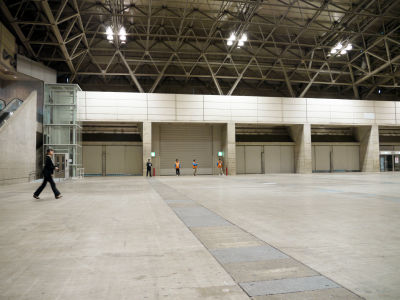 This vast space wil be filled by booths and as crowded as mosh pit.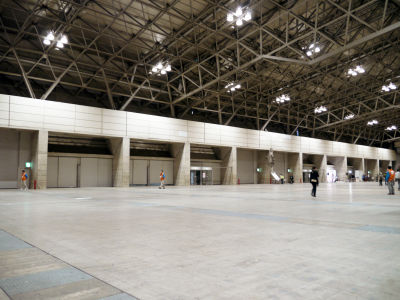 About to open.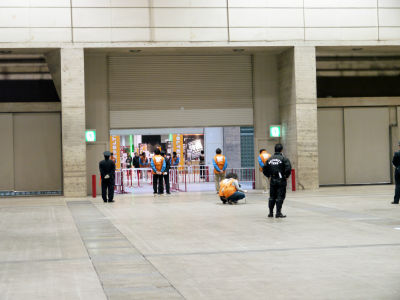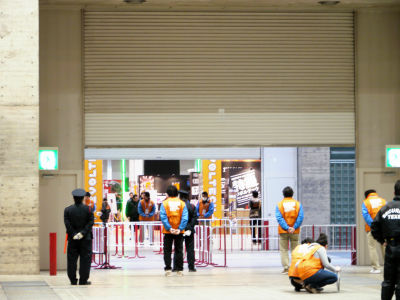 Security guys. No such thing as too prepared, considering the escalator accident in Wonder Festival 2008 Summer.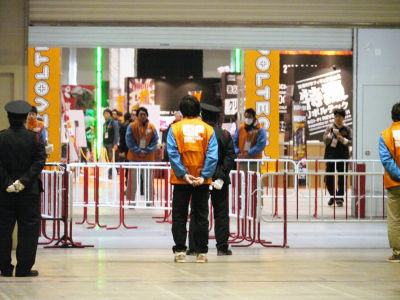 Calm before the storm...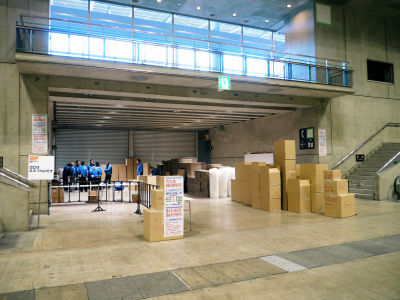 Feb 08, 2010 15:07:26
Gorgeous-Hunk-of-a-Doraemon and Adorable-as-always-Doraemon - GIGAZINE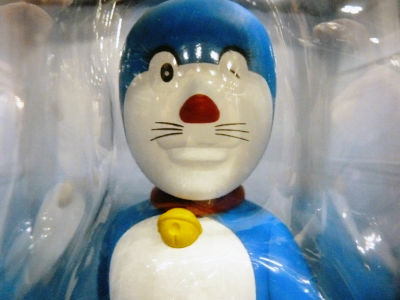 Feb 08, 2010 16:59:53
"Ita-Danchi" Housing Complex featuring "K-On!" Characters - GIGAZINE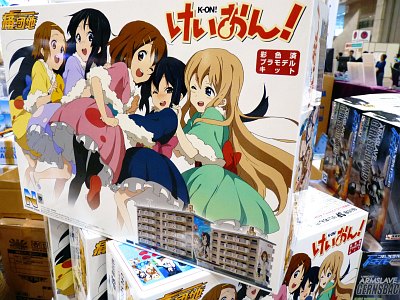 Feb 08, 2010 18:10:44
$4,800 Asuka Langley from EVANGELION and other life-sized models - GIGAZINE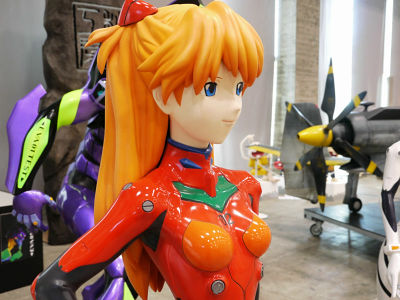 Feb 09, 2010 13:14:25
Hard Core Cosplayers Risking Cold at Wonder Festival 2010 Winter - GIGAZINE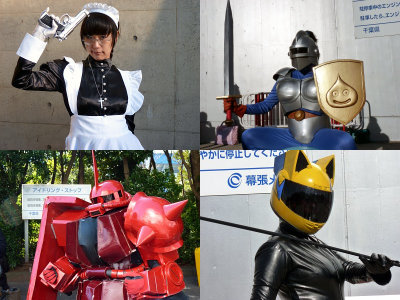 Feb 09, 2010 13:49:43
Mega Man's Energy Tank becomes Squashy Goodness as Giant E-Can Cushion - GIGAZINE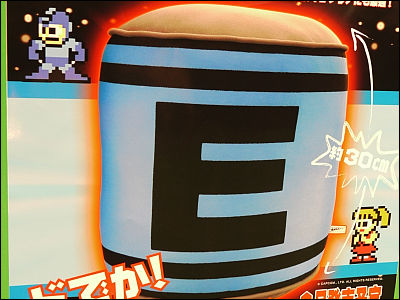 Feb 09, 2010 13:52:20
Sexy "Evangelion" figurines of heroines exhibited in Wonder Festival 2010 - GIGAZINE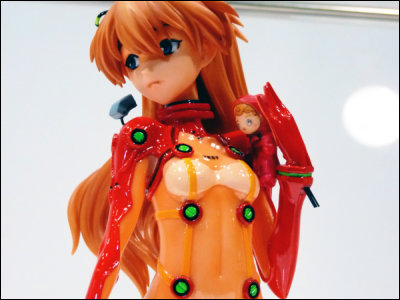 Feb 09, 2010 14:48:01
Super Soniko's 3D "M-Style" Mouse Pad is Definitely NSFW! - GIGAZINE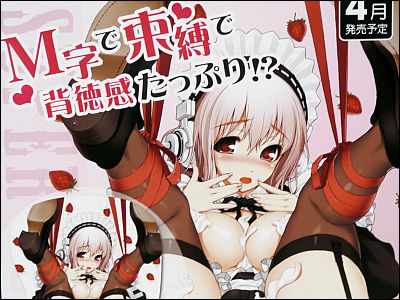 Feb 09, 2010 15:59:30
Not a saucer, Not a pancake! "Flying Panty" flaps in the sky in Wonder Festival 2010 - GIGAZINE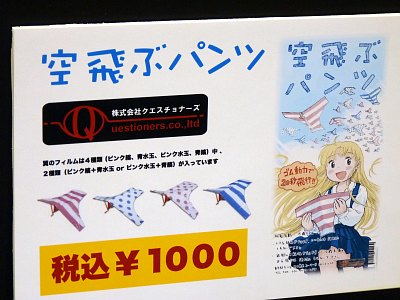 Feb 09, 2010 16:13:46
Figures of Various Characters from Dojin Game "Touhou Project" - GIGAZINE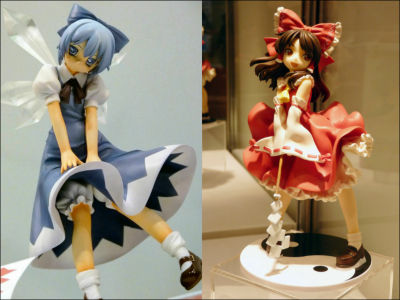 Feb 09, 2010 17:25:21
Beautifully detailed Hitagi Senjogahara and other "Bakemonogatari" figures - GIGAZINE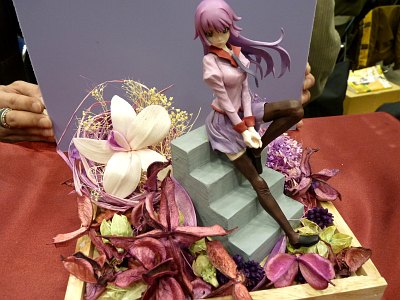 Feb 09, 2010 18:11:12
A "burning prostration" Incense Burner with Grilled Meet-Flavored Flagrance in Wonder Festival 2010 - GIGAZINE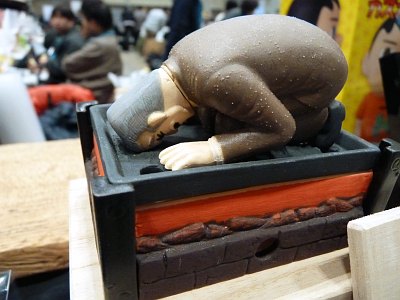 Feb 10, 2010 15:10:11
Medicom's "Naked Snake" doll gets real stealthy with Transparent Camouflage - GIGAZINE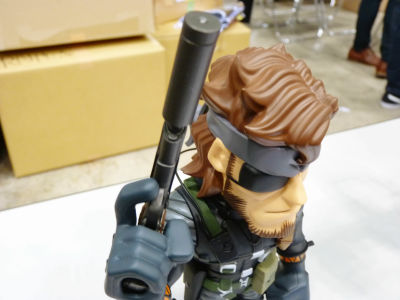 Feb 10, 2010 16:54:50
Incredibly Detailed JoJo's Bizarre Action Figures at Wonder Festiva 2010 Winter - GIGAZINE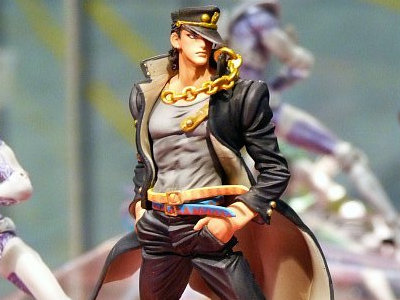 Feb 10, 2010 18:04:33
1/1 scale "Azoth Sword" and other blades form "Fate/stay night" - GIGAZINE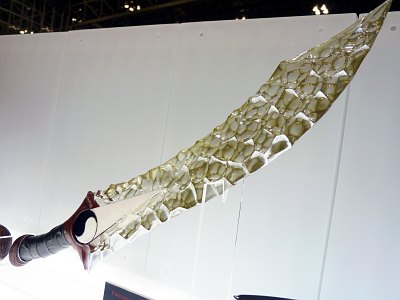 Feb 12, 2010 14:29:55
Figures of Vocaloids themed on their Great Tunes and other goodies - GIGAZINE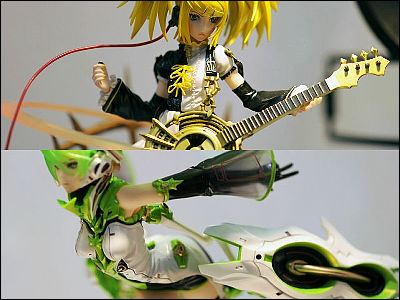 Feb 12, 2010 19:05:54
Vocaloid Gets "Super Robot" Taste in "Go-kin Hachune Miku" - GIGAZINE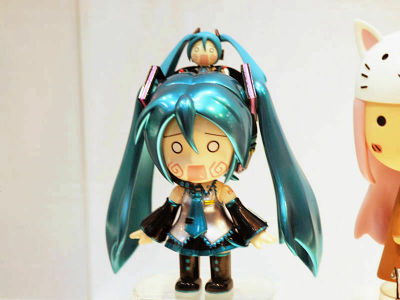 Feb 12, 2010 19:06:50
"Black★Rock Shooter" and "Dead Master" figures in Wonder Festival 2010 Winter - GIGAZINE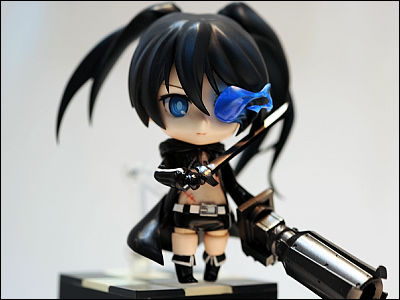 Feb 12, 2010 19:09:01
Special Nendoroid Miku Commemorating Sapporo Snow Festival in Wonder Festival 2010 - GIGAZINE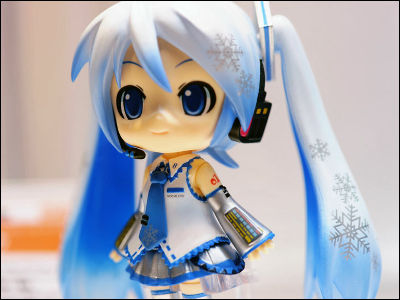 Feb 14, 2010 00:00:58
Everybody Loves Sci-Fi; Aliens, Predators and other Sci-Fi Figures in Wonder Festival 2010 Winter - GIGAZINE



Feb 16, 2010 17:36:36
Vigorous Figure of "Ushio and Tora" Jumping Out of the Frame - GIGAZINE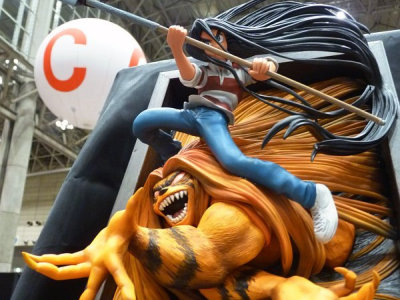 Feb 18, 2010 18:12:22
High Quality Michael Jackson "Thriller" Action Figure by Good Smile Company - GIGAZINE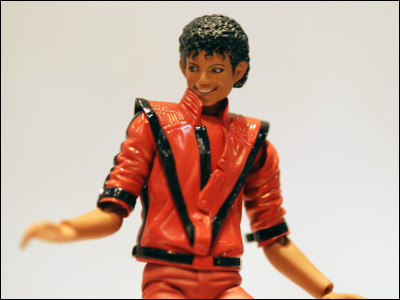 Related Posts:
Hot to Trot Cosplayers in the Blazing Heat - WONDER FESTIVAL 2009 [SUMMER] - GIGAZINE

"Adam" Embalmed in Bakelite from EVANGELION - WONDER FESTIVAL 2009 [SUMMER] - GIGAZINE

7ft. Sculpture of Giant Robot DEMONBANE - WONDER FESTIVAL 2009 [SUMMER] - GIGAZINE

Figures of Saber from "Fate" Franchise - WONDER FESTIVAL 2009 [SUMMER] - GIGAZINE

Awesome Masks and Helmets from Various Anime - WONDER FESTIVAL 2009 [SUMMER] - GIGAZINE

Naval Review of Space Battleships appeared from "Martian Successor Nadesico" in WF 2009[Summer] - GIGAZINE

K-ON! Nendoroid shown at Wonder Festival 2009 [Summer] - GIGAZINE

Miscellaneous Bishojo Figures: Part 1 - WONDER FESTIVAL 2009 [SUMMER] - GIGAZINE

Miscellaneous Bishojo Figures: Part 2 - WONDER FESTIVAL 2009 [SUMMER] - GIGAZINE