"Ita-Danchi" Housing Complex featuring "K-On!" Characters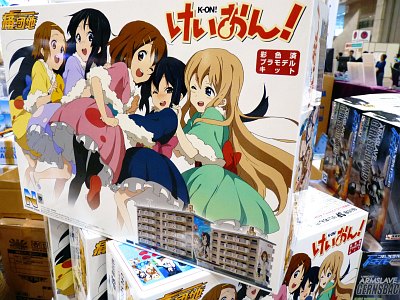 (This article was originally posted in Japanese at 11:02 Feb. 07, 2010)

By now any self-respecting otaku must be familiar with itasha(painmobile) and itachari(paincycle). We've heard of ita-PC and even ita-furnitures, but a whole building adorned with bishojo characters might be pushing it a bit too far...

Aoshima Bunka Kyozai known for their various itasha plastic models unveiled their ita-danchi models of housing complex featuring K-On! characters at Wonder Festival 2010 Winter, which may or may not give ideas to anime-obsessed landlords.

Pics after the cut!
Aoshima Bunka Kyozai's booth.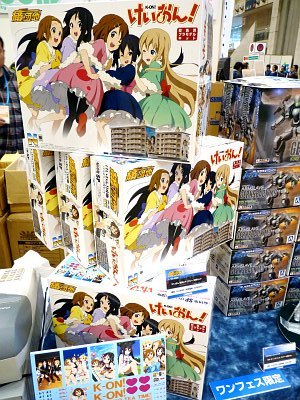 Poster featuring K-On! characters: Ritsu Tainaka, Mio Akiyama, Yui Hirasawa, Azusa Nakano and Tsumugi Kotobuki.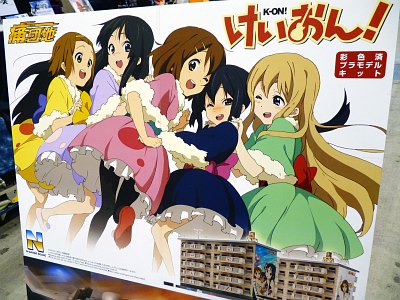 Typical Japanese style danchi public housings. Even the water tanks are decorated.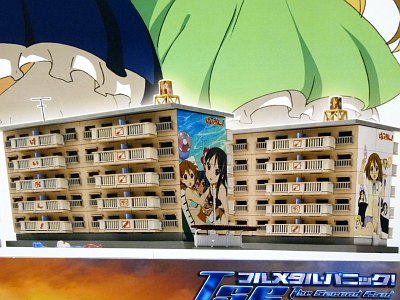 Side of the package.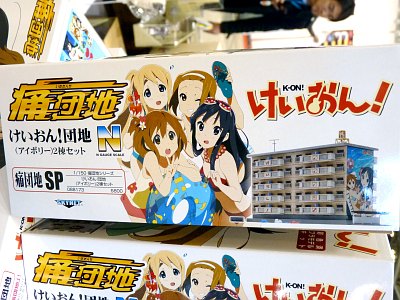 Decals.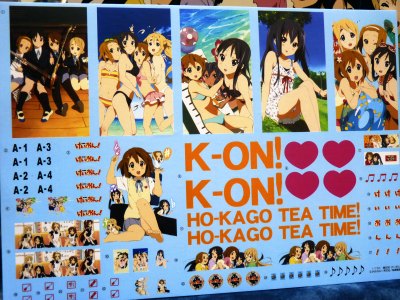 The kit contains two buildings with various decals to choose from. 1/150 scale, sold at 5,800 yen (about $65) at Wonder Festival. Soon to be available online.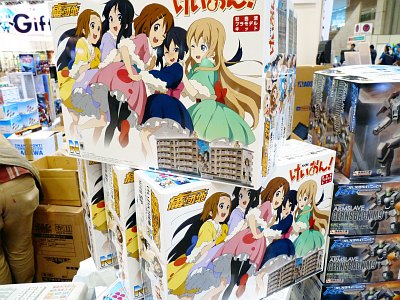 Related Posts:
Fancy owning an Itasha? How about a cute and tiny Itasha Plastic Model? - GIGAZINE

"Ita-Pla Grand Prix" to determine the most painful Ita-sha plastic model car - GIGAZINE

K-ON! Nendoroid shown at Wonder Festival 2009 [Summer] - GIGAZINE

All K-ON! Figures seen in WONDER FESTIVAL 2009 [Summer] - GIGAZINE

110% in Size! "Prop Plus petit" adds "K-on!" characters - GIGAZINE

Girls' School Rock Band Coming Back! 2nd Season for "K-on!" Announced - GIGAZINE