Super Soniko's 3D "M-Style" Mouse Pad is Definitely NSFW!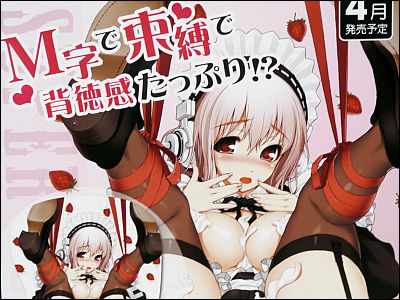 You might have come across some of the tons of oppai mouse pads out there on the web but HOBBY STOCK brought the voluptuous 3D mouse pad craze to a whole new level with their new mouse pad featuring Super Soniko, original character by eroge illustrator Santa Tsuji. It was on display at Wonder Festival 2010 Winter.

Pics after the cut!
(Japanese):: HOBBY STOCK :: Super Soniko Puni M Mouse Pad

Hobby Stock's booth.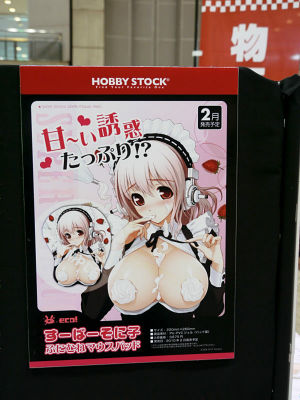 First take a look at Super Soniko's oppai mouse pad. To be on sale in February 2010 at 3,675 yen (about $41).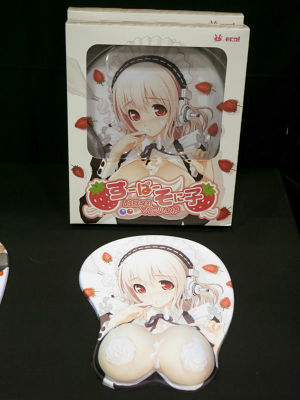 Whipped cream or whatever, for modesty's sake.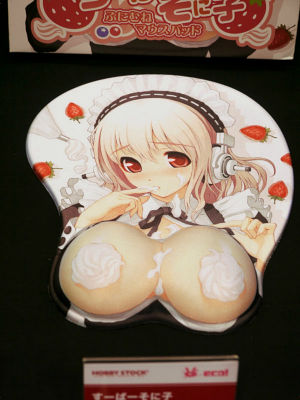 And this here's the M-style version. To be on sale in April for 4,200 yen ($47).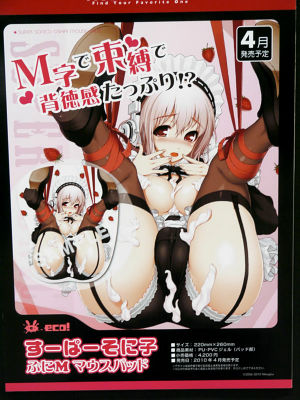 Bound and bent in an inviting fashion.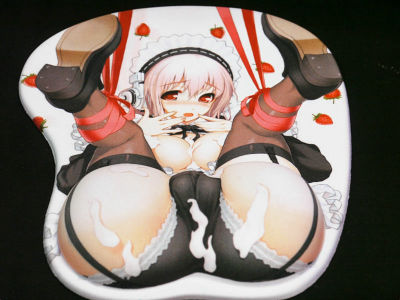 The cushy part is supposed to hold your wrist just so.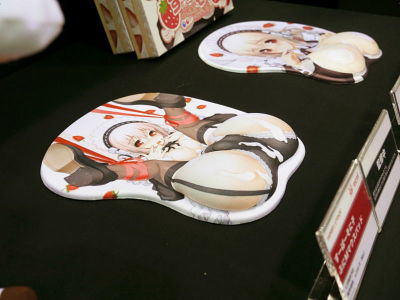 Made of smooth polyurethane, filled with soft PVC gel.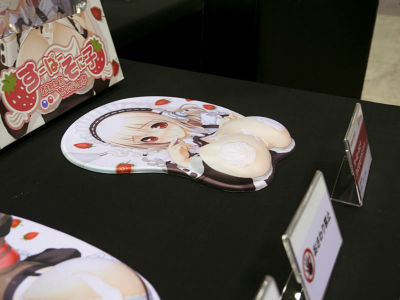 Related Posts:
Simulate to Stimulate -"Cleavage Movement Simulator" featured on PSP game "Kamen no Maid Guy" - GIGAZINE

Power Spot "Karube Shrine" Dedicated to Women's Breast - GIGAZINE

A terrible mistake on packing hentai game products. - GIGAZINE