The True "Industrial Music" played on "Bearing Glockenspiel II"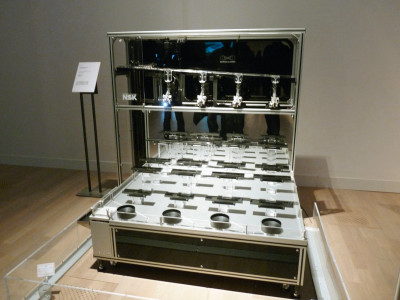 (This article was originally posted in Japanese at 00:01 Feb. 04, 2010.)

"Bearing" is one of the most important invention in modern industry. Without these tiny metal balls, we couldn't overcome even slightest friction.

This "Bearing Glockenspiel II" by composer Kosuke Kawase and bearing manufacturer NSK is a mixture of traditional percussion and state-of-the-art accurate technology. Just listen to the music that iron and steel plays.

Read on for detail.

"Bearing Glockenspiel II"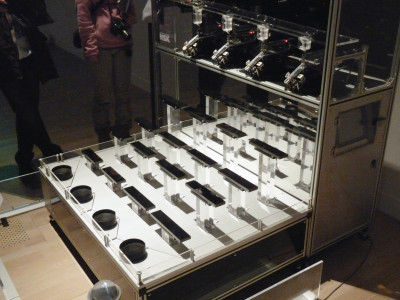 It looks more like an old mechanical calculator or a laboratory setup, but really it's a musical instrument.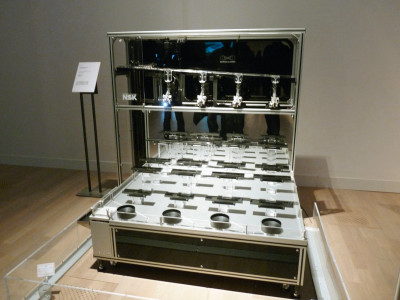 The glockenspiel.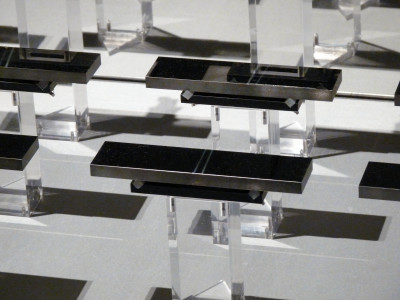 So, here are videos of demo.




Close up.


Bearing balls are loaded from here to four launchers.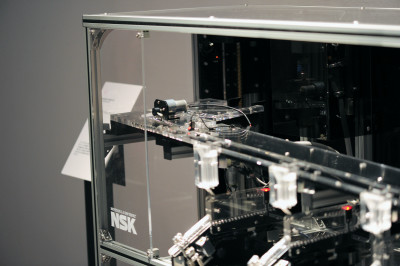 Launchers shoot bearing balls to glocken rhythmically to play melody.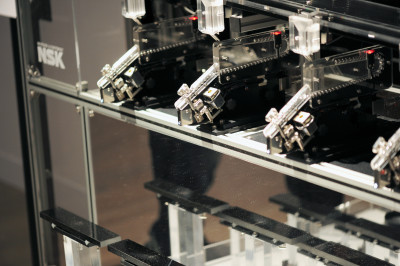 After playing, the balls are gathered and go back to launchers.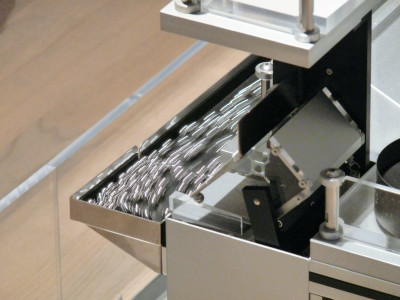 For now, it can play "etude", "matrix", "mellow", "minimal" and "grand". Go to the official site for further description and demo movies.

Baring Glockenspiel Official Web Site|www.bearings-glocken.jp
http://www.bearings-glocken.jp/

© Kosuke Kawase

Related Post:
Original manga manuscripts and enlarged panels at Japan Media Arts Festival - GIGAZINE

Toys and Games you can touch and play at Japan Media Arts Festival - GIGAZINE

Bizarre and Fantastic artworks at Japan Media Arts Festival - GIGAZINE