Free Streaming of "Gunbuster", Evangelion director Hideaki Anno's directorial debut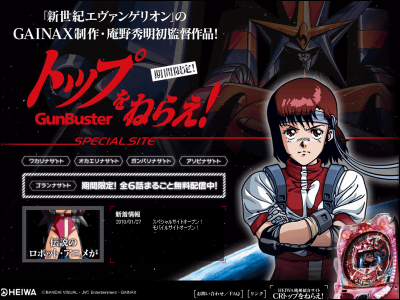 (This article was originally posted in Japanese at 13:13 Jan. 29, 2010)

Gunbuster is a six episode OVA series created by Gainax in 1988, the directorial debut of Hideaki Anno(Neon Genesis Evangelion, Nadia: The Secret of Blue Water).

Whole six episodes of the cult favourite are now streaming online for free.

Read on for details and pics.
A special website was launched for the streaming.
GunBuster SPECIAL SITE
http://okaerinasai.jp/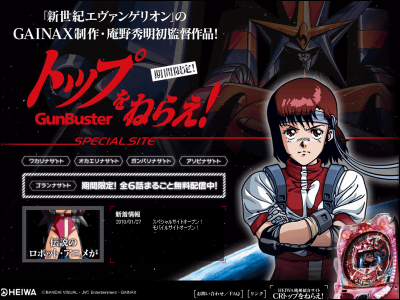 The whole six episodes are streaming for free.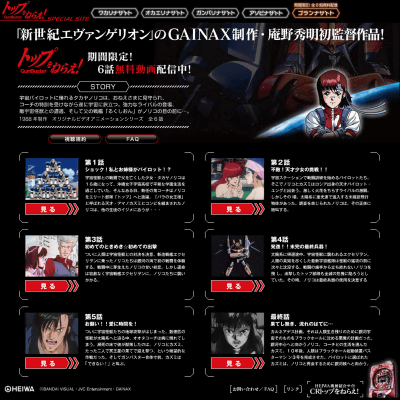 By the way, Gunbuster is becoming a pachinko machine soon.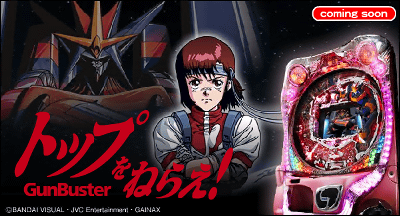 Seems like the free streaming is part of the pachinko's promotion, nevertheless a great opportunity if you haven't seen the anime before.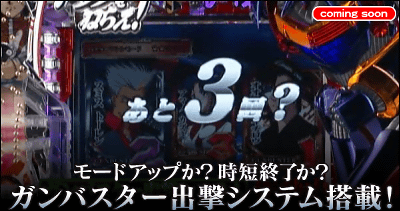 Related Posts:
List of New Anime: Winter 2010 - GIGAZINE

Top 20 Awesome Robots in Anime History - GIGAZINE

"Mobilie Battleship Nadesico" coming to Pachinco console - GIGAZINE

TAF 2009: Trailer and enlarged panels of Bishojo Ocean Adventure "Umi Monogatari (Sea Story)" - GIGAZINE