No More Greasy Keyboard! Purpose-Built Lazy-Hand "Potechi no Te" for Potato Chips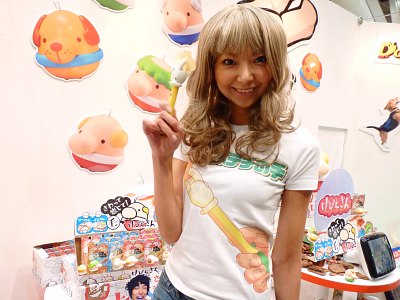 (This article was originally posted in Japanese at 11:20 Jan. 19, 2010)

Munching chips while gaming/web-browsing/IMing/texting/ebook-reading must be everyone's guilty pleasure, though we all hate to get our controller/keyboard/cellphone/Kindle/whatever greasy. Some Japanese eat chips with chopsticks for this reason, but Takara Tomy came up with a neat new method.

Their special lazy-tongs purposely-designed for potato chips was on display at TOY Forum 2010.

Pics and bideo after the cut!
"Potechi no Te" means "Potato Chips' Hand". Potechi is short for Poteto Chippusu(Japanese pronunciation of Potato Chips).


The lazy-hand was demonstrated with several kind of chips at Takara Tomy's booth.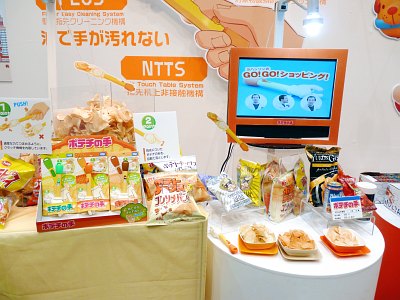 Feature 1: NBCS(No Broken Clutch System)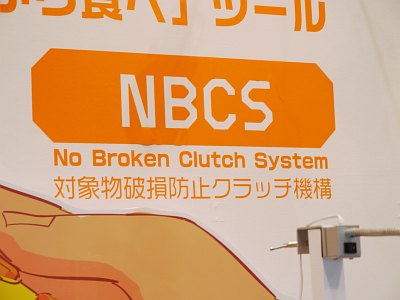 Regardless to how hard you press the button, "Potechi no Te" will clutch the chip with just the right pressure.


Tight and secure hold, but not so tight as to break the chip.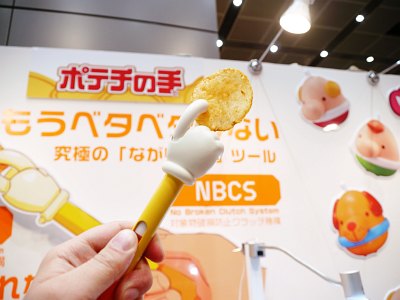 Feature 2: NTTS(No Touch Table System)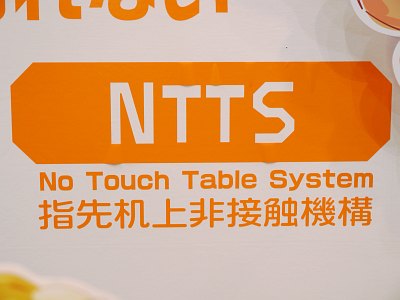 The tips that hold the chips will never touch the table. Hygienic.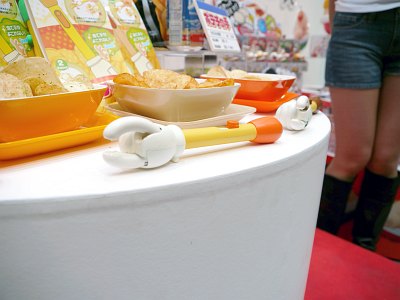 Feature 3: FECS(Finger Easy Cleaning System)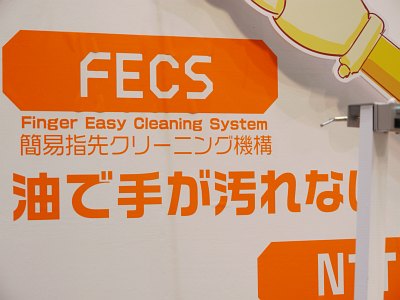 Do you get the urge to rub your fingers while munching chips? It mimics that motion for you.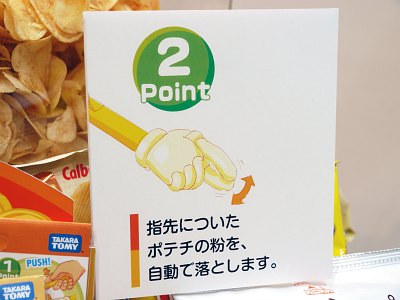 Comes in three colours themed on popular potato chip flavours in Japan. Norishio(seaweed salt: green), Usushio(mild salt: orange) and Consomme(brown). To hit the stores in June, 2010 for 699 yen (about $8).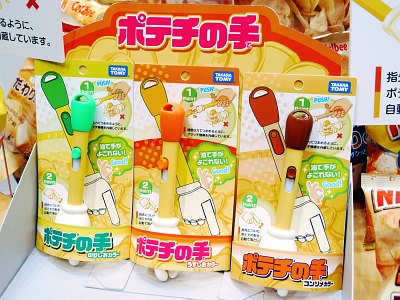 "Potechi no Te" T-shirt, not for sale.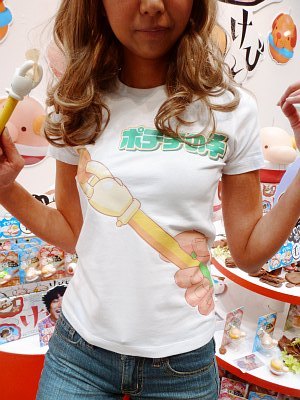 See it in action. Voice in the background is "Mr. Johansen", the guy in the promotional video shown at the booth.


Related Posts:
TOY Forum 2010: Table of Contents - GIGAZINE

Bath Products "Cup Nyuyoku" Nearly Identical to Myojo's Instant Ramen - GIGAZINE