Retro Games Immortalised as Solar-Powered Miniature "Game & Watch" by Takara Tomy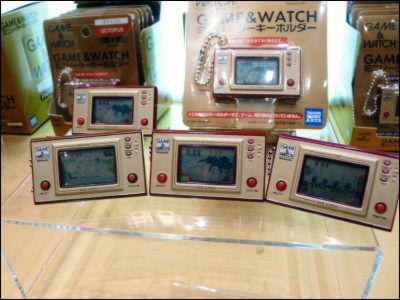 (This article was originally posted in Japanese at 12:34 Jan. 18, 2010)

Game & Watch is a line of handheld electronic games produced by Nintendo from 1980 to 1991.

Takara Tomy Arts made these good old games into solar-powered miniature "GAME & WATCH" keychain, now on display at TOY Forum 2010.

Pics and video after the cut!
997 yen (about $11) each, to hit the stores in March, 2010.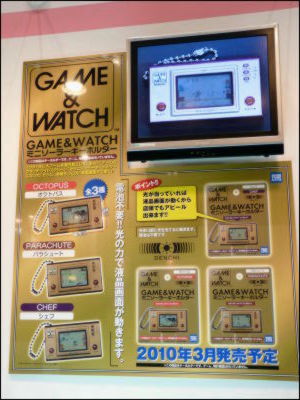 See it in action!
YouTube - GAME & WATCH Mini Solar Keychain


Supervised by Nintendo. Can you tell the difference?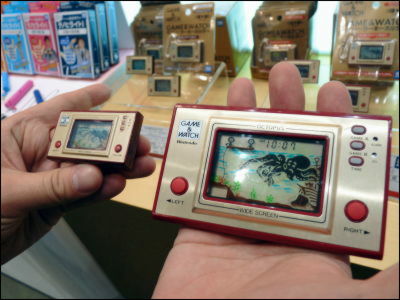 Each game comes in different colour.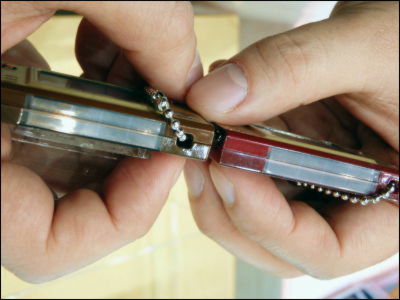 Solar panel. No need to worry about the battery life.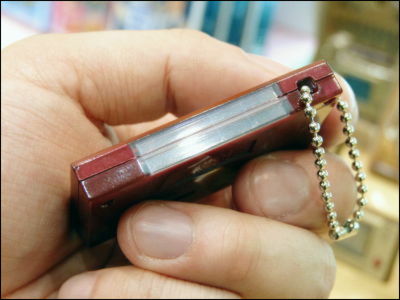 It'll work as long as there's light.


Of course there's no battery case, but there was a dummy lid on the back.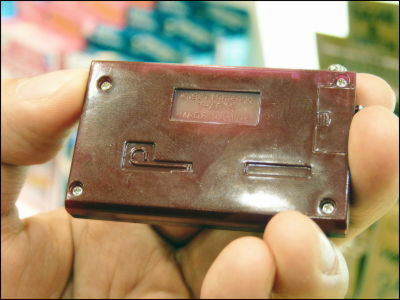 In Parachute you have to prevent every parachuter from landing in the shark infested waters by catching them in your boat.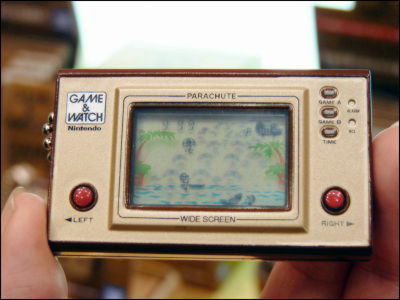 Octopus. Get the sunken ship's treasure without getting caught by the octopus.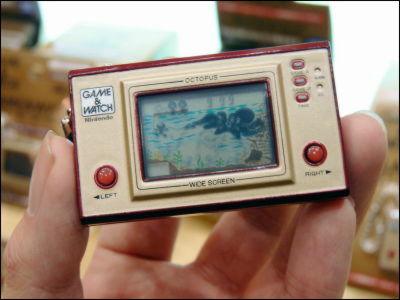 In Chef you must flip the food with a pan and keep it airborne.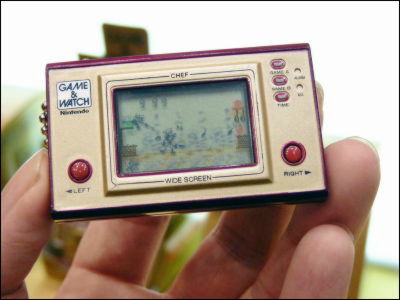 The only downside is, you can't actually play these miniatures. It's just something cute to look at, though you can change the speed of the "games" by right button. Hopefully a playable version will come out soon.

Related Posts:
TOY Forum 2010: Table of Contents - GIGAZINE

NES Controller Business Card Holder by Banpresto - GIGAZINE

"Tuper Tario Tros", the Mario-Tetris fusion game tells us that sometimes 1 plus 1 is NOT 2 - GIGAZINE

Flash Game TOWER CLIMBER - Climb the 100 Story Tower to Save the Princess! - GIGAZINE

"Bullet Bill 2", Flash Game of Kamikaze Attack on Mario Brothers! - GIGAZINE