Bath Products "Cup Nyuyoku" Nearly Identical to Myojo's Instant Ramen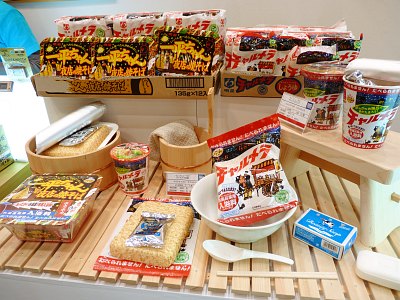 (This article was originally posted in Japanese at 14:15 Jan. 18, 2010)

When it comes to fake-food-meets-bath-product, Bandai has a relatively long history, as you may recall their Koala's March Bath Bombs and Milky Candy Bath Bombs.

Seems like Takara Tomy, Bandai's competitor in toy industry, is also trying their hands in this market. Their upcoming product "Cup Nyuyoku (lit. Cup Bathing)" series bath sponge and bath powder were showcased at TOY Forum 2010, looking exactly like Myojo's popular instant noodles.

Read on for details and pics.
Myojo Foods has 9.9% of instant noodles market share in Japan. Most Japanese will recognise the "Charumera" logo (top right).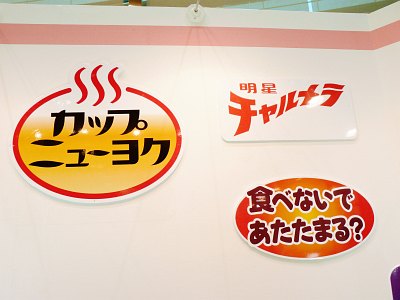 Package.


"Cup Nyuyoku Myojo Charumera"(R), 367 yen (about $4) with real Myojo Charumera instant noodles(L).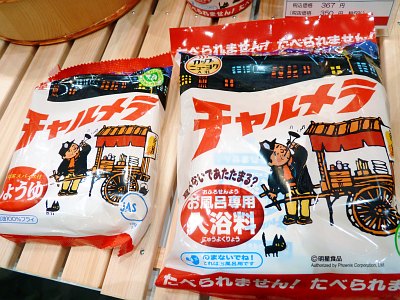 What looks like a noodles block is actually a bath sponge. Comes with bath powder instead of instant broth.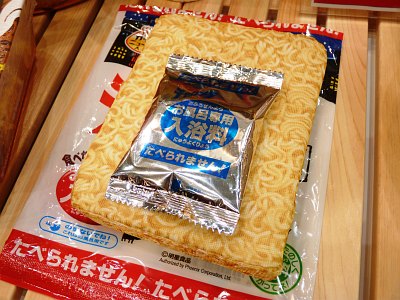 The bath powder is fir-scented, orange-coloured.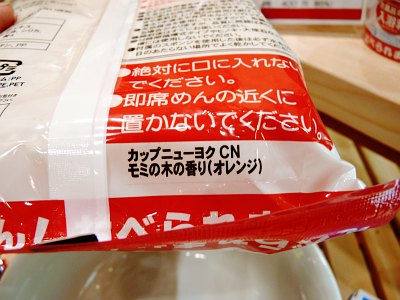 "Cup Nyuyoku Charumera Cup"(L), 420 yen(about $4.50) and the real thing(R).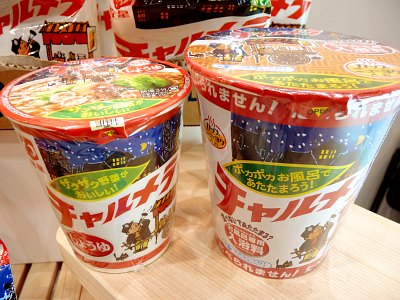 Pink-coloured bath powder with the scent of eucalyptus.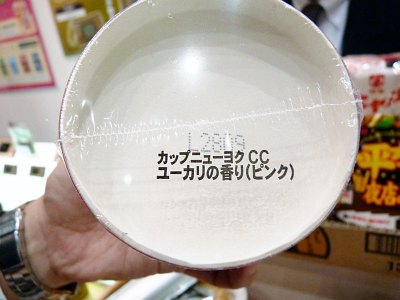 Contains a sponge shaped like cylindrical noodles block.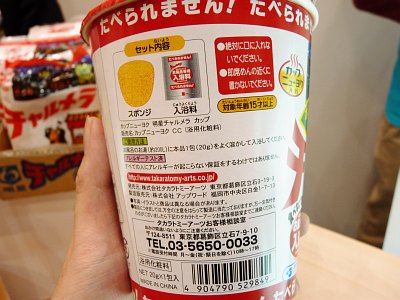 Ingredients label. Sodium hydrogen carbonate, sodium sulfate, eucalyptus oil, ethanol...not the ingredients you see on a ramen package.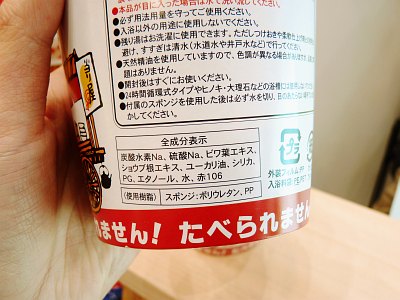 "Cup Nyuyoku Yakisoba Ippeichan"(R), 472 yen (about $5.20) and the instant yakisoba(L).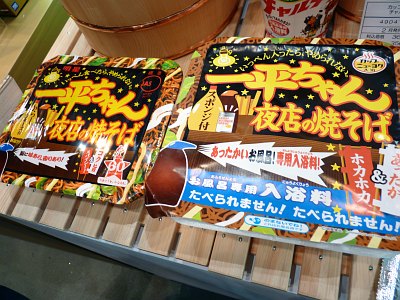 Cypress-scented yellow bath powder.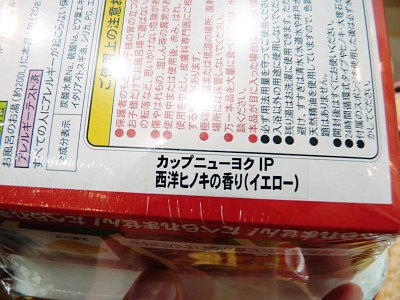 The package warns "Taberaremasen! (Inedible!)" again and again.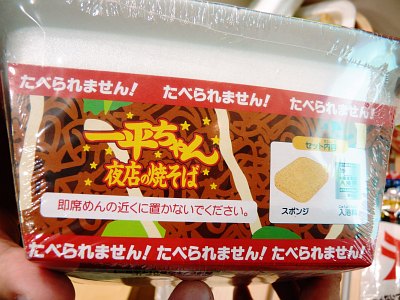 The polystyrene bowl looks identical to actual instant yakisoba, but it's hard to mistake them once you open it.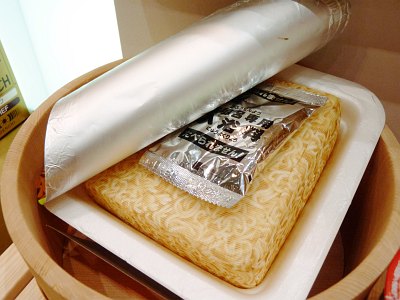 Related Posts:
Koala's March Bath Bombs by BANDAI - TOKYO TOY SHOW 2009 - GIGAZINE

Bath bombs in candy wrappers looking just like Fujiya's "Milky" Candy - GIGAZINE

Cup Noodles Look-Alike Puzzle that Defeated All Visitors in TOKYO TOY SHOW 2009 - GIGAZINE

"Spider-Men!!" the Amazing Spider-Man noodles sold only in Universal Studio Japan - GIGAZINE