Create Realistic Gummy Insects with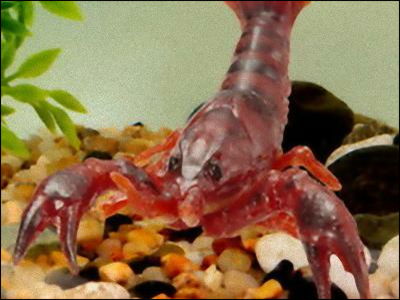 Another impressing toy, especially for pranksters, to hit the market this winter. "GUMMIX" is quite a impressing set of gelatin powder and molds to create realistic insect-shaped gummy candies.

Read on for detail.

GUMMIX

"GUMMIX" is a new product for Megahouse's Shokking lineups(pun on Shocking and Food King in Japanese).

Here are some examples. You can see the potential disaster for insect phobes.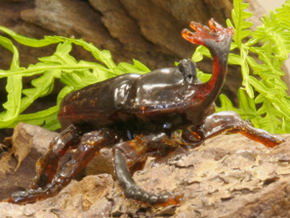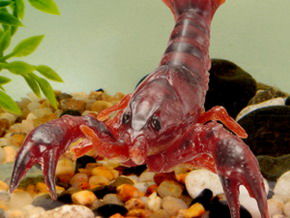 First you pour colored liquid, from fruit juices to ketchups, into a cup.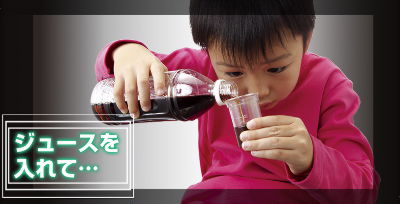 Then, mix the liquid and gelatin powder in a water bath.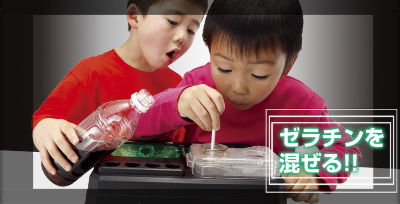 Pour mixture into a mold.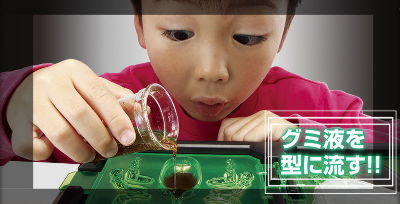 Fix legs to the body when the gummy sets.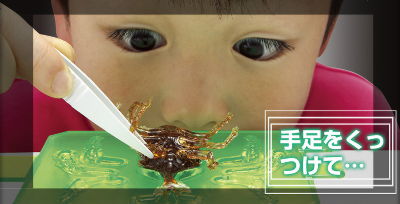 Now you get a gummy beetle.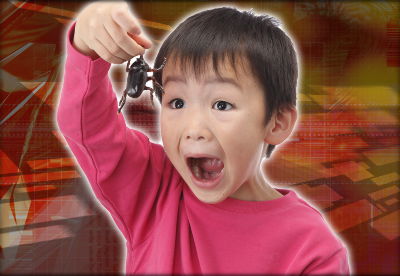 Using sweet drinks, you can make it a good snack. It will be a great accent for a plate when you use condiments like ketchup, soy sauce or such.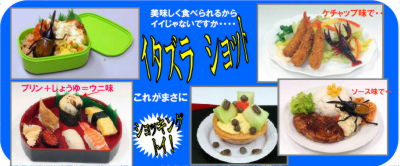 The set comes with a cup, a measuring spoon, recipe cards and 4 molds of a beetle, a crawfish, a stag beetle and a sow bug at 3675 yen(about $40 USD)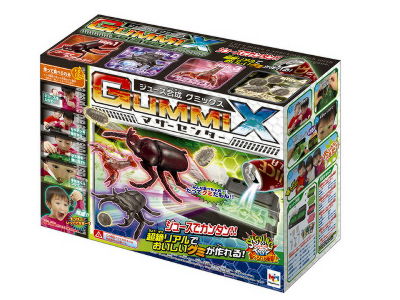 Additional sets of molds of a Hercules beetle and its larva and a tree frog, a tadpole and eggs to be sold 1570 Yen each(about $17 USD).

Related Post:
Freaky Cool USB Mouse with Real Tarantula and Scorpion - GIGAZINE

Super Realistic Worms and Insects made of Sugary Goodness - GIGAZINE

Another Bizarre Flavour? "PEPSI AZUKI" Coming Out this Autumn - GIGAZINE

Junk Food Review: Pac-Man 30th Anniversary Bun by Circle K Sunkus - GIGAZINE

A drinking review of Megaman's wonder drug "E-can" - GIGAZINE
in Note, Posted by darkhorse_log