"Speccy", a nice software to tweak on your computers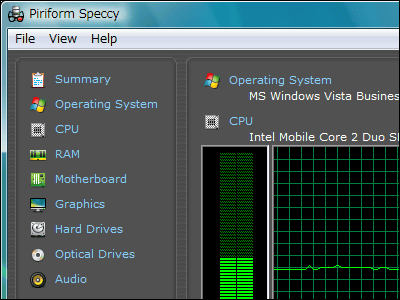 (This article was originally posted in Japanese at 18:00 Jan. 10, 2009.)

Today's computers are made of many parts from various manufacturers and few of us know where all of our computer's components come from.

In that case, this "Speccy" will be a great help. This software shows every information of your computer's components. And by taking a snapshot of your system spec, you can send it to your nearest computer guru and ask for advices.

Read on for detail.

Piriform - Speccy
http://www.piriform.com/speccy

There are both an install version and a portable version. This time we tried the portable one.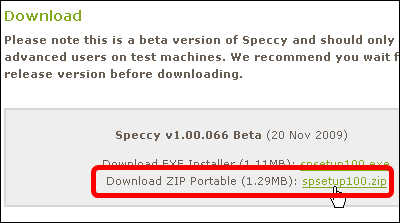 You will get Speccy.exe after decompressing a downloaded file.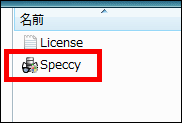 Analysis begins on booting the software. Soon you will get result.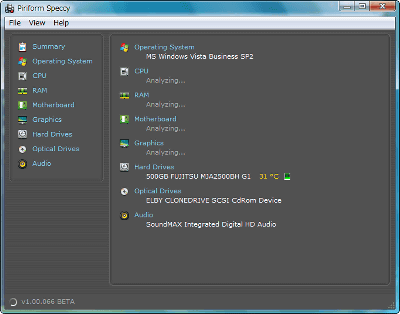 Analysis complete. Here's an example of result, showing spec of Panasonic's CF-W8 laptop. Notice that the software can detect even a phantom CD/DVD drive.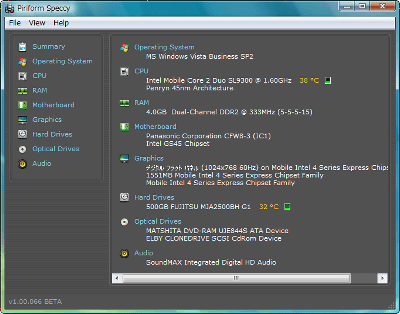 Clicking on a little icon next to a CPU spec shows a task manager-like temperature graph.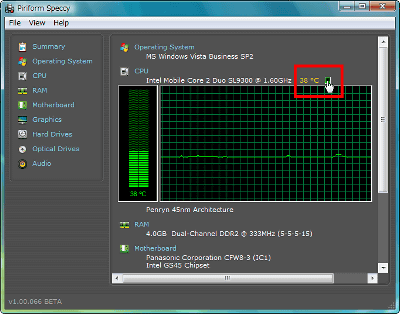 You can also see HDD temperature graph.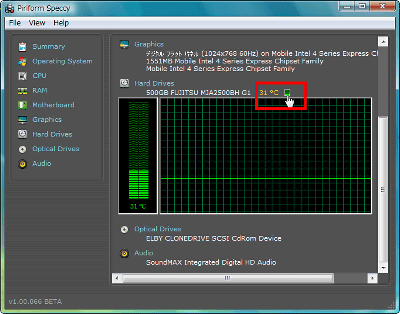 "Operating System" shows you what version and the date you installed.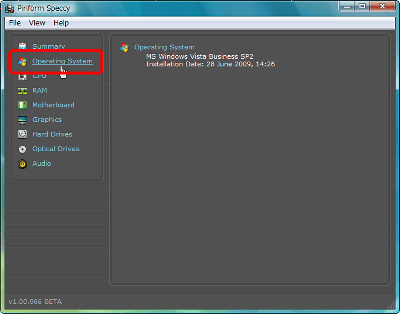 Click "CPU" to know detailed info of your CPU.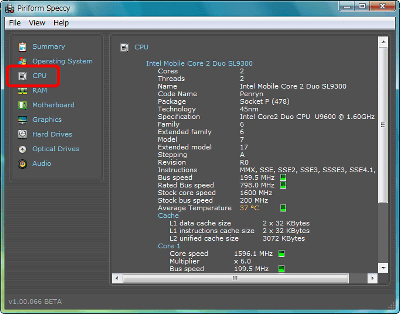 If you got multi-core CPUs, the software shows info on each cores.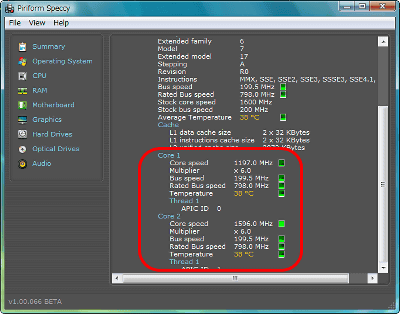 "RAM" shows memory chip information.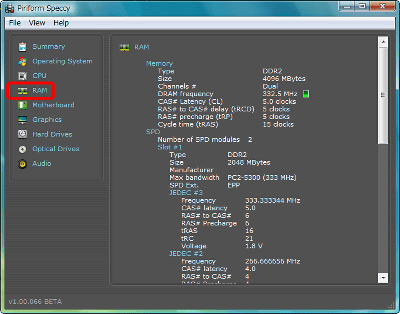 "Motherboard" shows a manufacturer and chipset information of your motherboard. It also tells you which BIOS the computer is using.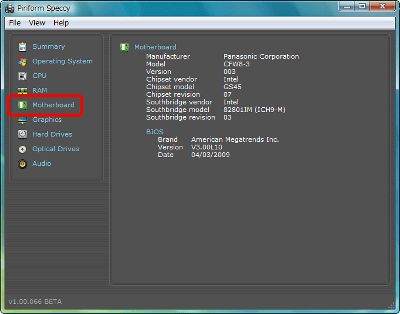 Info on "Graphics".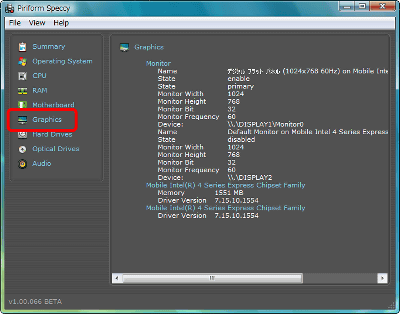 "Hard Drives" to know HDD specs and S.M.A.R.T. statistics.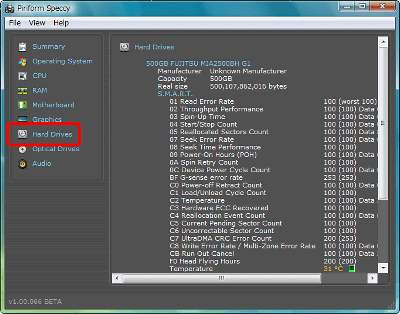 "Optical Drives" tells you info about your CD/DVD/Blu-ray drives, no matter it's real or phantom drive. Seems convenient when you are looking for alternative firmwares for hacking your drives.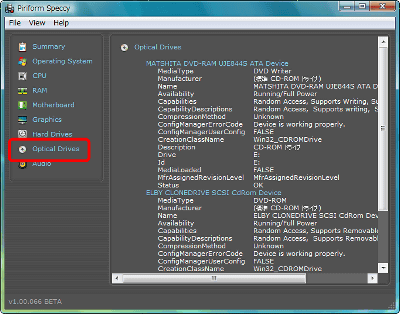 Audio devices' information.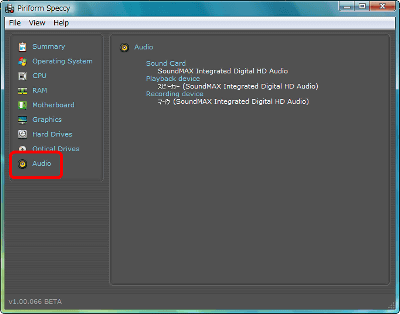 These information can be saved to a file from "File" -> "Save Snapshot". When you need help on repairing your computer, you may want to send the data to nearest experts to get some advices.


Related Post:
"Process Hacker" will help you unveil mysteries of "svchost.exe" - GIGAZINE

"Check Flash" the complete maintenance utility for your flash memories - GIGAZINE

Clean up Pre-Installed Rubbish with free "PC Decrapifier" software - GIGAZINE

"NetWorx" Monitors Your Network Usage and Tells You When to Stop Net Surfing - GIGAZINE

No more outrage; "BlueScreenView" will tell why you got BSoD - GIGAZINE

The Complete Instruction of "KeyHoleTV", the world-wide P2P TV viewer - GIGAZINE