What happened to the poor Prius? Badly scarred and wounded Google Street View Car spotted in Tokyo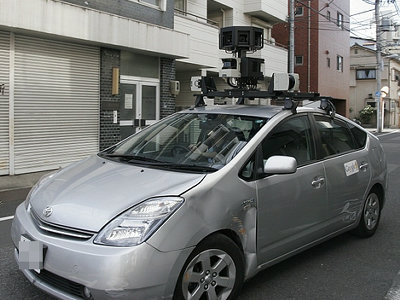 (This article was originally posted in Japanese at 14:21 Jan. 7, 2010)

It must be tough maneuvering through all those alleyways and back streets.

Since Google Street View started covering streets in Japan, many Street View cars have been spotted in major cities. Looks like the driver of this one was not so competent as your average Google driver, or maybe he's been facing extreme challenge. Anyhow, the car spotted today in Tokyo seems to be in quite a sorry state.

Read on for details and pics.
One of our readers spotted this Google Street View Car in action today at Taito ward, Tokyo.

The green giant Google chose Toyota Prius for their Street View cars in Japan. You'll think they'll be using pristine cars.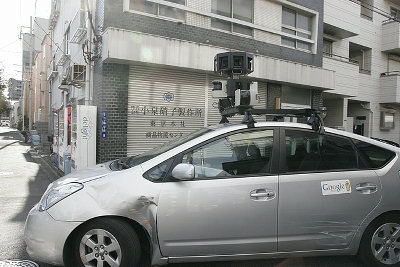 But apparently not so. The left side of this car seems badly damaged. (Click to enlarge)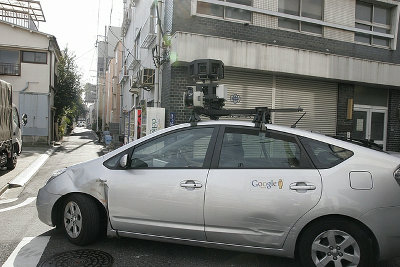 Vehicles drive on the left in Japan so naturally there would be more obstacles to collide with on the left side of the car.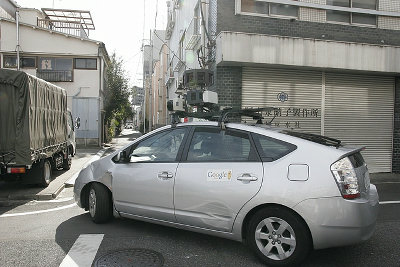 Braving a narrow alley. The shrubbery looks like a potential threat.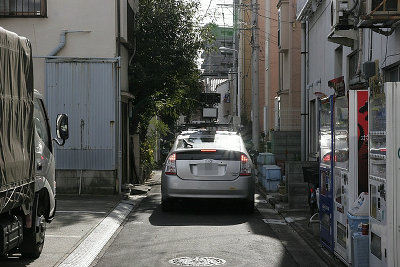 Safely out in the open this time.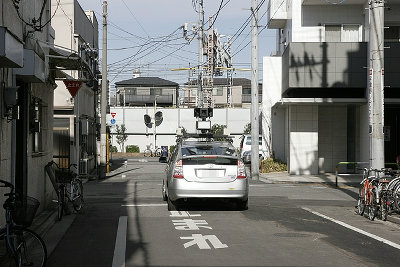 You can see more pics from the link below.

j1300x - car - livedoor PICS

Related Posts:
Google Street View Respects Privacy of a ...Statue? - GIGAZINE

The Mysterious Giant Circle in Chiba found on Google Earth - GIGAZINE

Google Reshooting Street View in Japan from lower angle - GIGAZINE

Google Calender Goes Actual in Google Official Wall Calendar - GIGAZINE
in Note, Posted by darkhorse_log