Feed Your Inner Samurai with Kotobukiya's "Japanese Sword Chopsticks"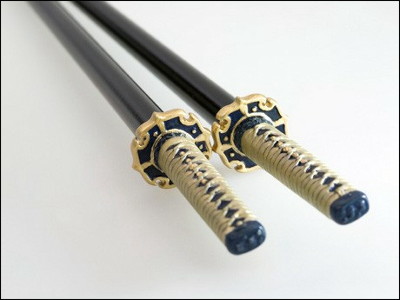 Some of you might have fancied the Star Wars Light Saber Chopsticks released by action figure giant Kotobukiya last year. Now they came up with another fetching idea. The "Nihonto-Bashi" series chopsticks are shaped like Japanese sword, themed on famous Sengoku warlords.

Read on for details ans pics.
(Japanese)Nihonto-Bashi Date Masamune, Sanada Yukimura, Maeda Keiji - KOTOBUKIYA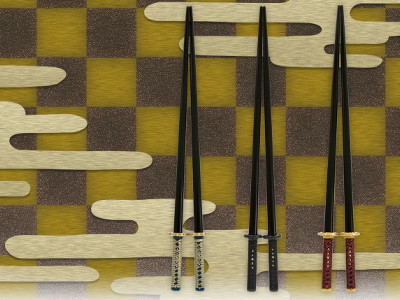 "Nihonto-Bashi(Japanese Sword Chopsticks)" lineups will be released in May, 2010. Featuring popular samurai Date Masamune, Sanada Yukimura and Maeda Keiji. 1,050 yen (about $11) for each pair. Now available for pre-order online.

23cm long. This pair is themed on Date Masamune.



Tsuba(sword guard) is sized and placed not to interfere with the chopsticks motion.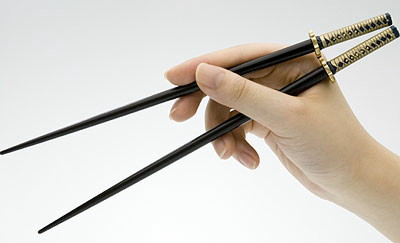 Beautifully detailed.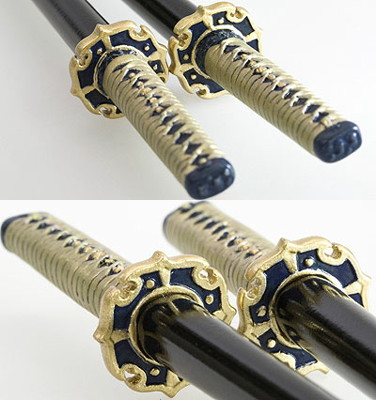 Maeda Keiji version.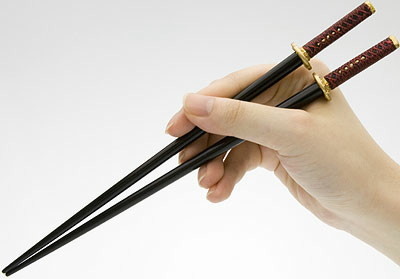 Red and gold hilt. Maeda Keiji was known to be rather flashy and extravagant.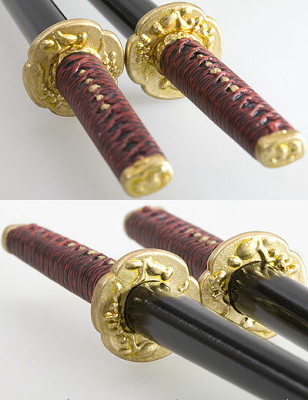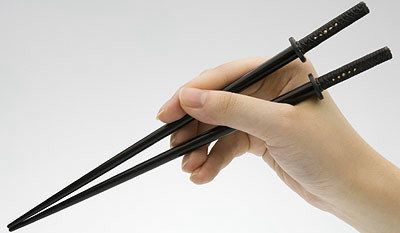 Chic. With dragon relief on the guard.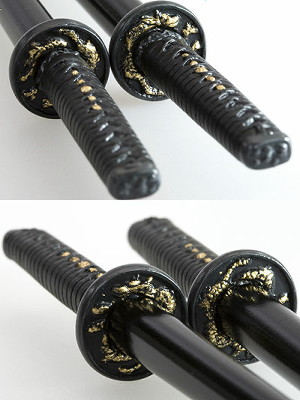 Each comes with a chopstick rest with the samurai's family crest. From left to right: Date Masamune's Bamboo and Sparrow crest, Maeda's Ume (plum blossom) crest, Sanada's Six Coin crest.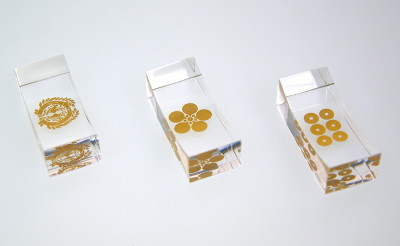 By the way, the Lightsaber Chopsticks sold out last year in many stores but they're still available online in Japan.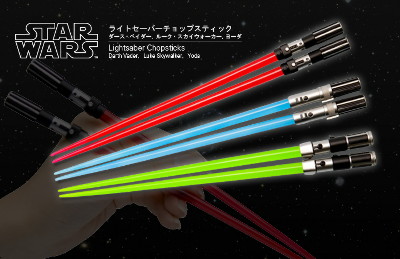 ©2009 Lucasfilm Ltd.&TM.All rights reserved.Used under authorization.

Related Posts:
Bandai's "Ikusa Bento" Lunch Box themed on Sengoku Warlords - GIGAZINE

All's Fair in Culinary and War! Arm Yourself with "Sengoku Apron" - GIGAZINE

Armours of 9 Sengoku Warlords Exhibited at Tokyo Game Show 2009 - GIGAZINE

Carry Your Favorite Samurai Symbol with "Samurai Flag USB key" - GIGAZINE
in Note, Posted by darkhorse_log