Training with Hinako sequel "Sleeping with Hinako" to come out on February 11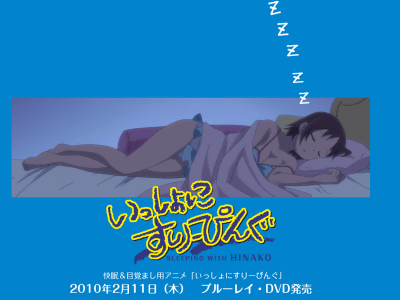 (This article was originally posted in Japanese at 12:35 Jan. 04, 2010)

Sequel to the surprise-hit anime workout DVD of 2009 Training with Hinako was announced, titled Sleeping with Hinako.

But wait, get your mind out of the gutter! Apparently, the new DVD and Blu-ray (due Feb. 11, 2010) should have rather been named Falling Asleep and Waking Up with Hinako, since that's essentially what it's made for (though it does have some "fan service" shots which might keep you wide awake instead of guiding you to sleep).

Read on for details and pics.
Issho ni Sleeping - PRIMASTEA
http://www.isshoni-sleeping.com/

Issho ni Sleeping(lit. Sleeping Together) is to be released as DVD and Blu-ray disc on February 11, 2010. Now available for pre-order via Amazon Japan, the DVD around 2,000 yen (about $22) and Blu-ray about 2,600 yen ($28).

While featuring the same Hinako from Training with Hinako released last spring, Sleeping with Hinako is directed by Shinichiro Kimura of Maburaho and A Little Snow Fairy Sugar where Training with Hinako was directed by Iku Suzuki of Yumeiro Patissiere.

Not much on the official site yet, aside from this long pic.



You can see more pics on AV Watch's article.

Cover art.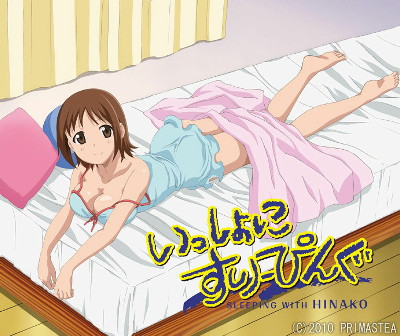 A little pillow talk before drifting off.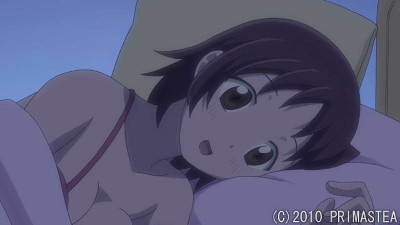 Seems like she fell asleep completely.



Without a care in the world.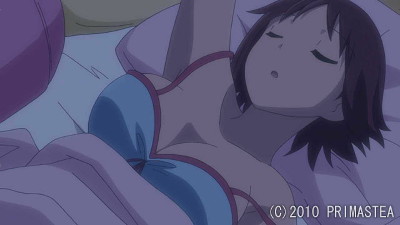 You can watch her from both sides of the bed.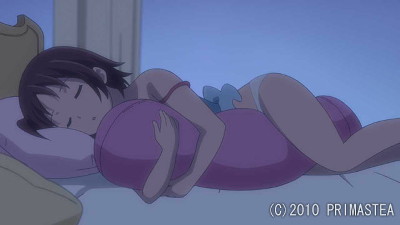 And here are some fan service shots.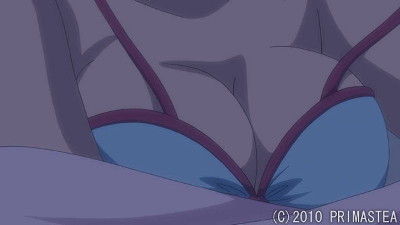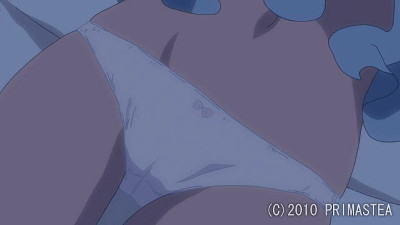 You can also have a peek in her dreams. She must be on a diet. All those training...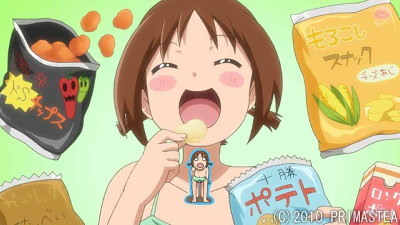 Waking up. You can set it as an alarm clock.


Have a nice day!


Related Posts:
TRAINING WITH HINAKO -The First Ever Anime Workout DVD - GIGAZINE

Best 8 Moe Characters of the Year in Anime Saimoe Tournament 2009; Final on Oct. 17 - GIGAZINE

List of New Anime: Winter 2010 - GIGAZINE
in Anime, Posted by darkhorse_log