Visit to Monkey Island (Sarushima), Secret Base of Evil Organisation Shocker from "Kamen Rider"

(This article was originally posted in Japanese at 18:00 Jan. 01, 2010)

Sarushima(lit. Monkey Island) is an uninhabited island located just off the coast of Yokosuka. Once a fortress, it's now a popular day trip destination for history buffs and beachgoers, also well-known among Tokusatsu fans as the location of Shocker's secret base in Kamen Rider.

We visited there the other day so here are some pics and videos.
10 minutes boat ride from Mikasa Pier near the US Yokosuka Naval Base. 1,200($13) yen for adults, 600 for children (round-trip).


On board.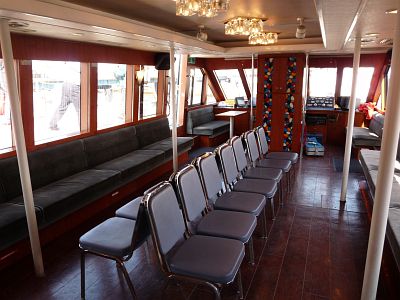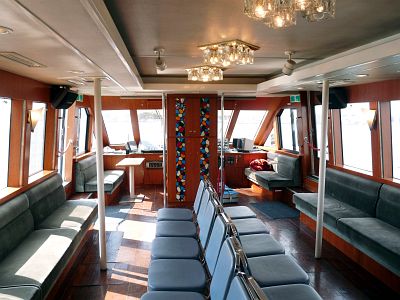 Helm.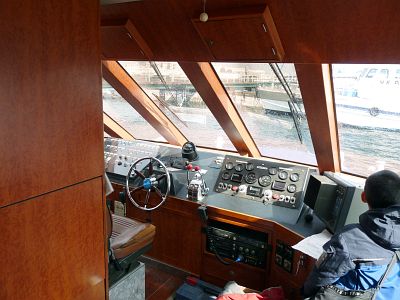 Monkey Island came into view.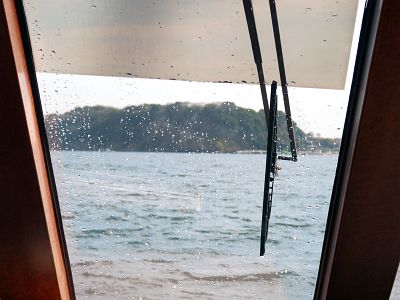 Disembarking.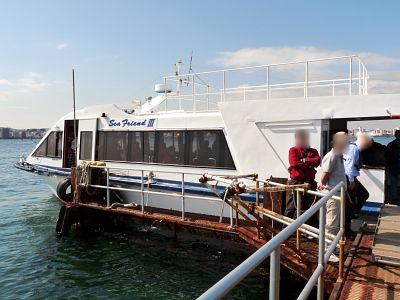 The inscription says "Kaigunkou (Naval port)".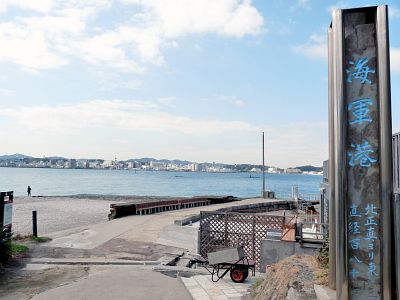 Rental shop.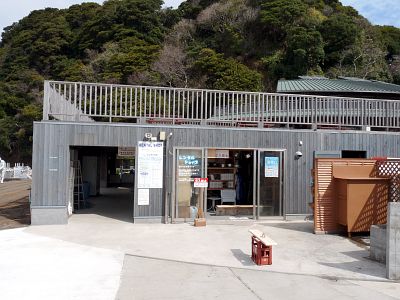 You can hire pretty much anything you need for BBQ, except the food.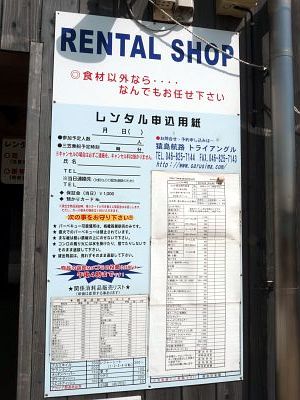 Wooden deck with tables and chairs.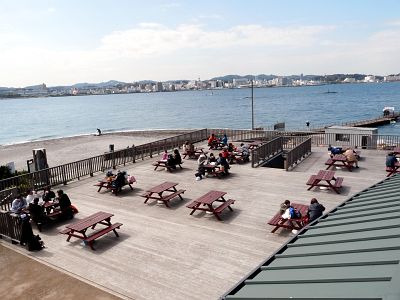 Visitor center. Washrooms are also located in this building.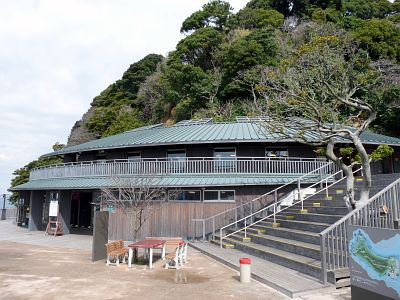 The kiosk is closed through December to February.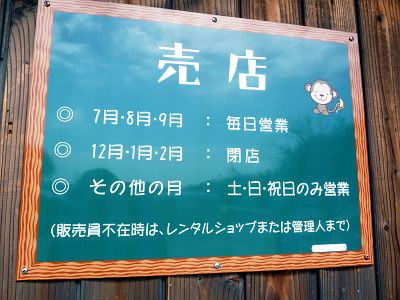 Fishing and clamming is prohibited.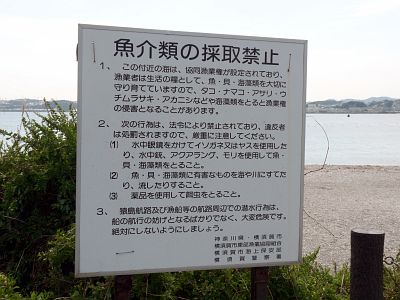 Walking sticks.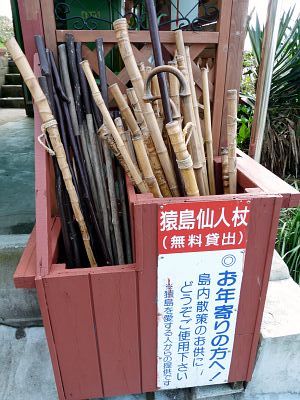 Map of the whole island. About 5.1 hectare(12.6 acre).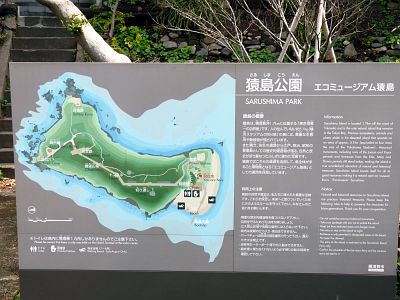 You can stroll the whole island in about an hour.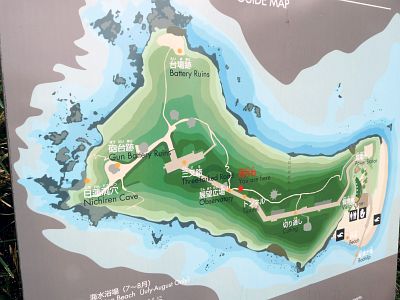 Power station built in 1895.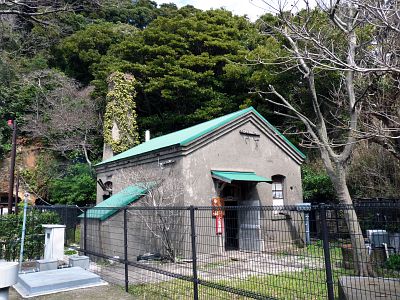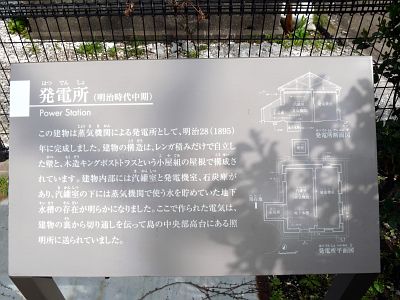 The walking trail starts from behind the visitor center.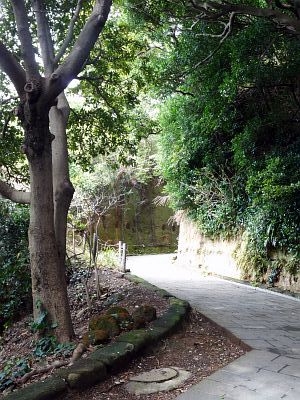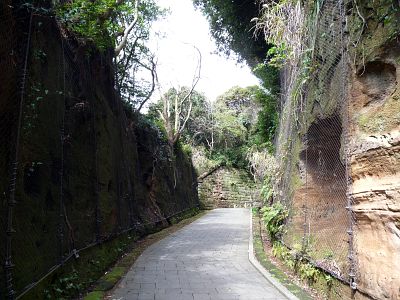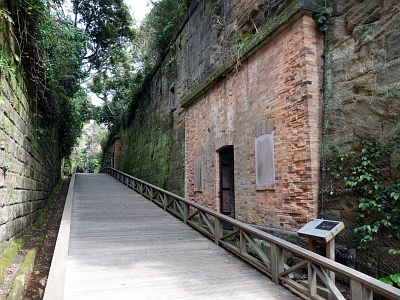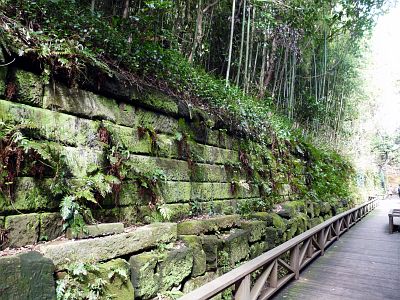 It gets more and more fortress-like the deeper you go.
YouTube - Monkey Island (Sarushima) 01


The fortifications were dug in like a trench so they're invisible from the sea.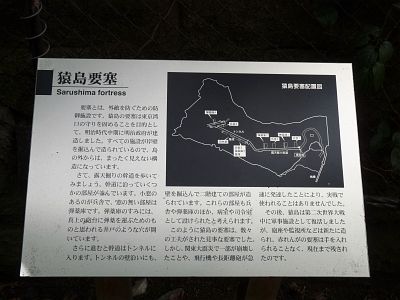 All the doorways are blocked.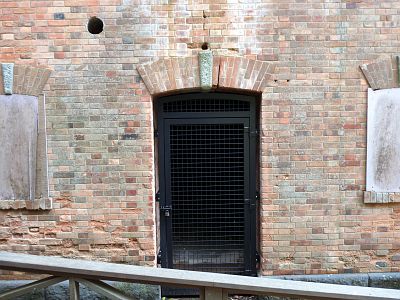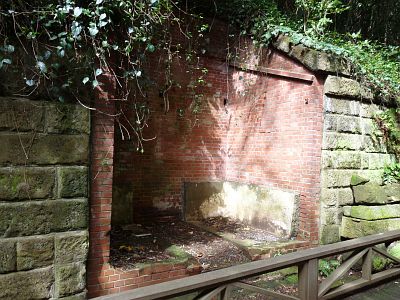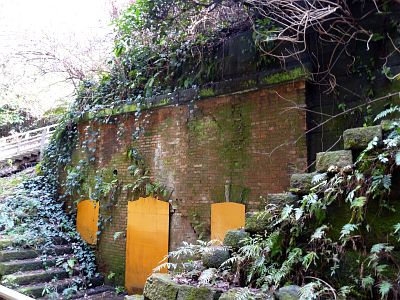 The stairway looks quite weathered. Most of the fortress was built during the mid 19th century.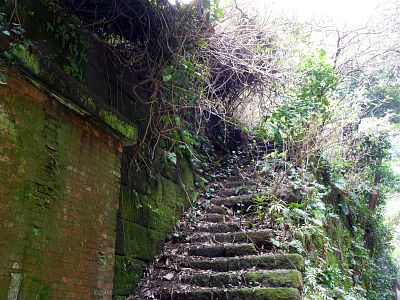 Powder magazine.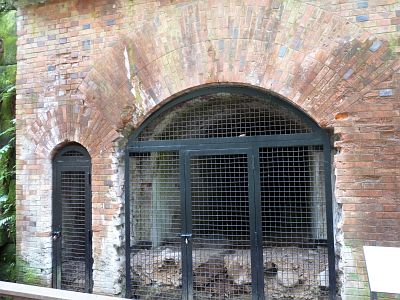 Vertical shafts are located in the corners, to supply explosive directly to the gun battery above.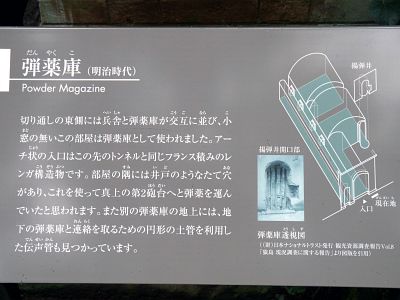 We guess the soldiers didn't get much sun here.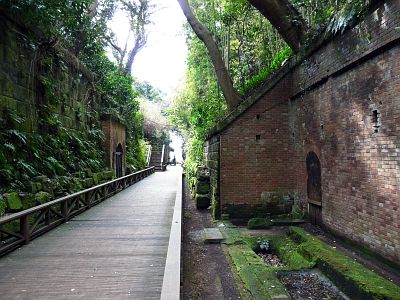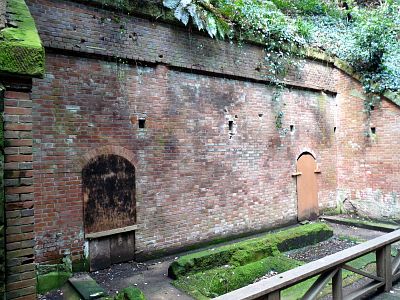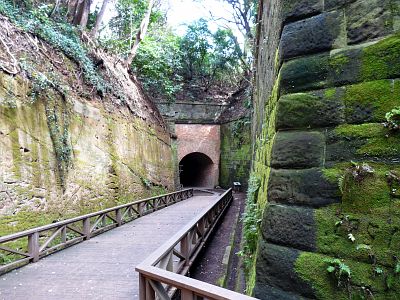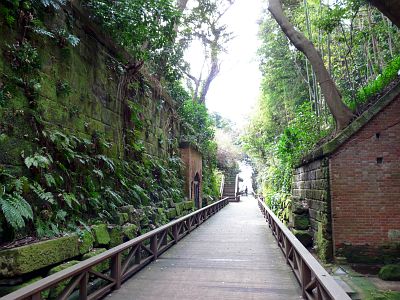 The stones were carved by tourists in some places.


Here's another video.
YouTube - Monkey Island (Sarushima) 02


Brick tunnel.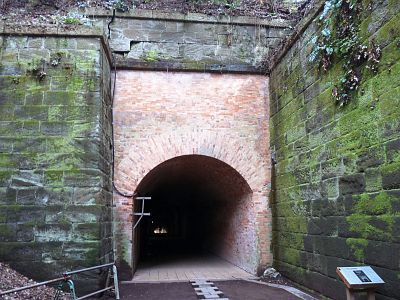 It's one of the oldest remaining brick building in Japan, built in Flemish bond(called French bond in Japan).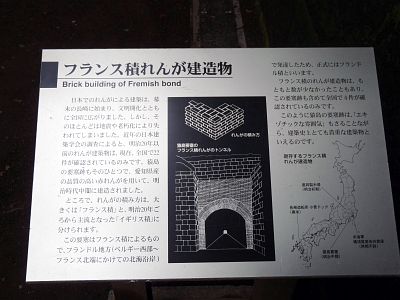 It's really dark, kind of eerie inside.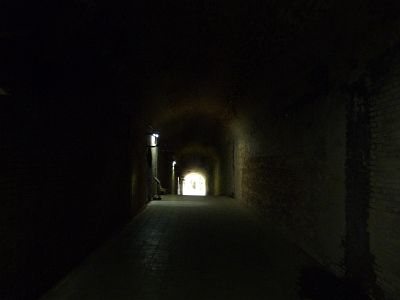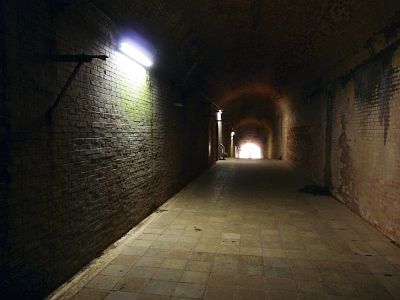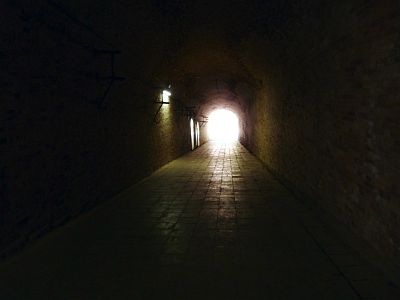 Underground facilities of battery.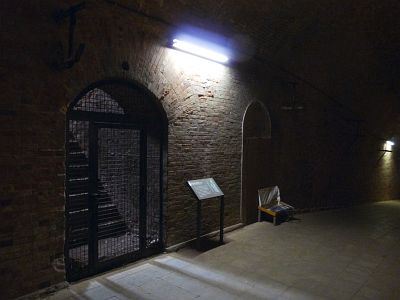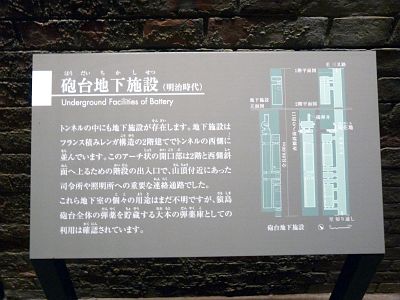 Stairway leads near the command post.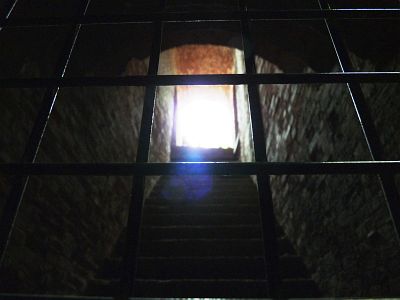 More tunnels.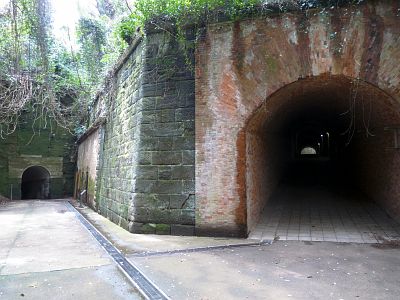 Here's a walkthrough.
YouTube - Monkey Island (Sarushima) Tunnel


Most of the walking trail was paved.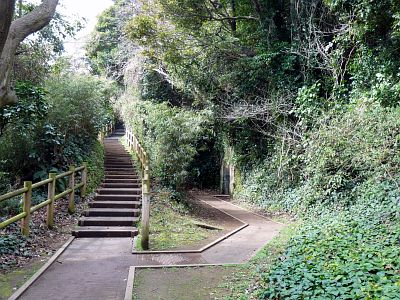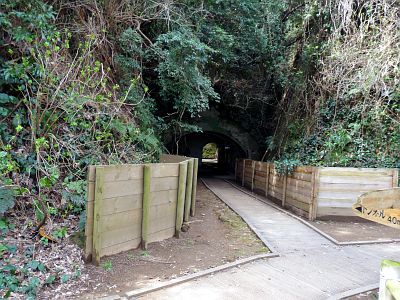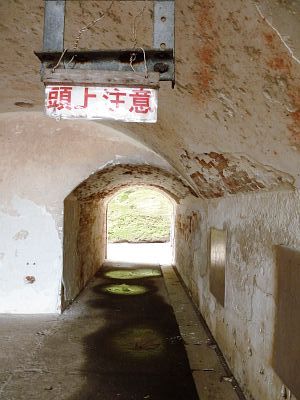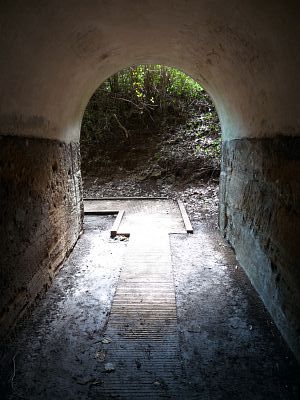 There must have been a roof here.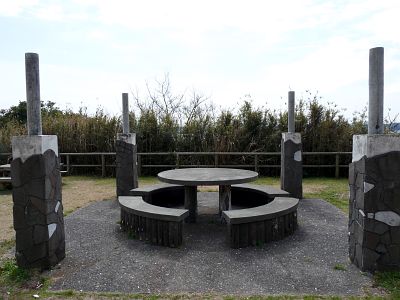 Battery ruins.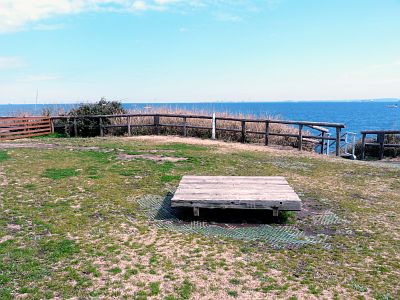 This battery was built in 1847, near the end of the Tokugawa shogunate.


A sign telling visitors to call the administrative office if they spot unexploded shell.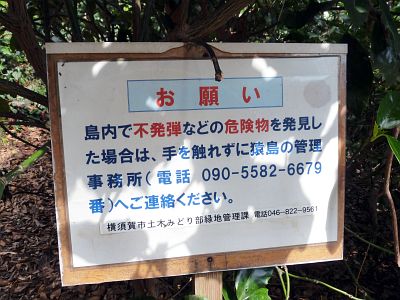 Rocky shore under the battery ruin.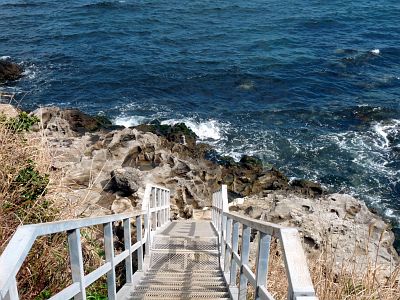 Ruins of a gun platform.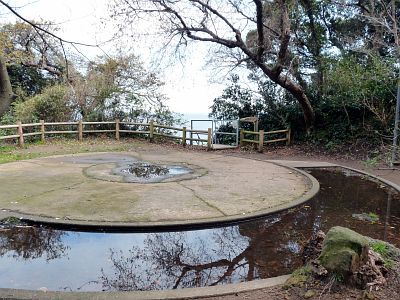 Built around 1941, used for air defence during WW2.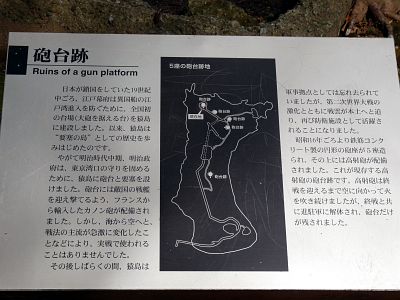 Stairway to Nichiren Cave.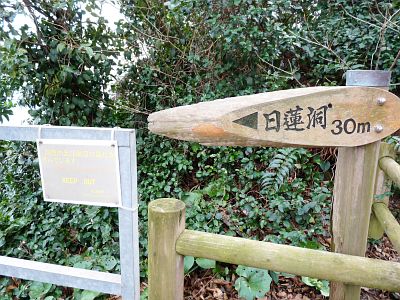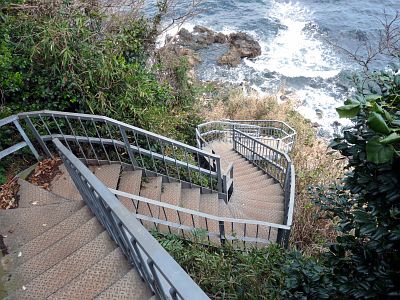 The cave is roped off but you can see a little Jizo statue.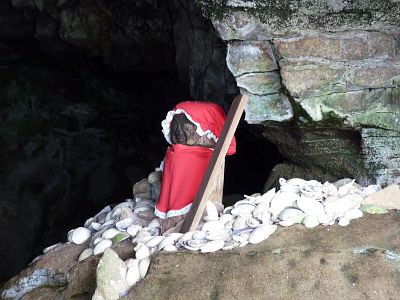 There were several caves around there.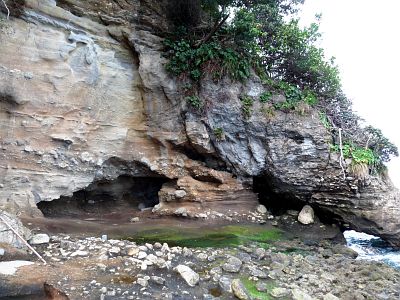 This is the place where Gel-Shocker was formed after the destruction of Shocker, with the remnants of the organisation absorbing another organization called Geldam.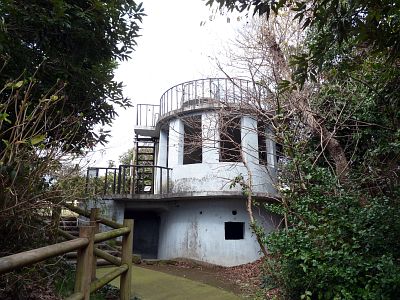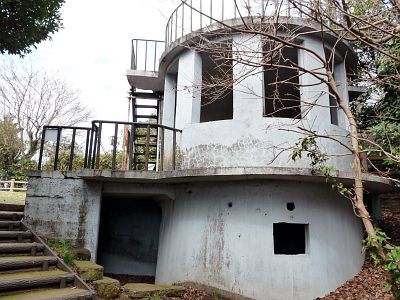 The observatory was roped off.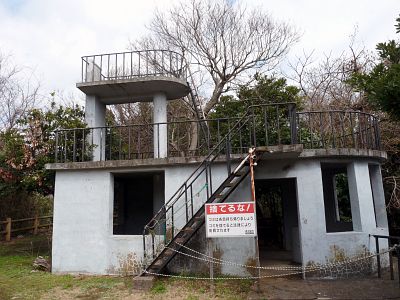 The boat to Monkey Island runs everyday from March through November, weekend only from December to February. You can't spend the night on the island so make sure to check the schedule and don't miss the last boat back.

The island gets crowded on weekends, especially in summer, so autumn or winter might be better if you want to feel the deserted fortress atmosphere.

Related Posts:
Top 10 Things You Should Do In Japan - or maybe not - GIGAZINE

Battleship "Mikasa", a museum ship who survived Russo-Japanese War - GIGAZINE

Kamen Rider Now and Then…1st Rider and Kamen Rider Decade collaborated in TOKYO TOY SHOW 2009 - GIGAZINE

Tokyo Motorcycle Show 2009: Super Machines from KAMEN RIDER series, CUTIE HONEY, WILD HOGS and more! - GIGAZINE

Doraemon, Ultraman and More! Let Your Baby Cosplay in Bandai's "SUTAISTYLE" Bibs - GIGAZINE

Power Spot "Karube Shrine" Dedicated to Women's Breast - GIGAZINE