Popular Shonen Jump Mangas Showcased in Shueisha's "Jump Festa 2010" - Part 1/3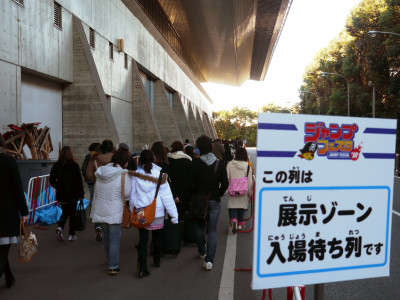 (This article was originally posted in Japanese at 16:23 Dec. 19, 2009)

Jump Festa 2010 was held at Makuhari Messe on December 19-20, 2009, showcasing popular manga and anime titles from Shueisha's Jump magazines.

With exhibits featuring various manga, voice actors concerts, exclusive sales of original products and more, the admission free event was incredibly crowded, some people waiting as long as three hours to enter the site. Here's the first part of coverage, from the long queue outside to where you get greeted by huge balloons of popular Shonen Jump characters.

Pics after the cut!
Parking lot of Makuhari Messe. Fair weather but a bit chilly.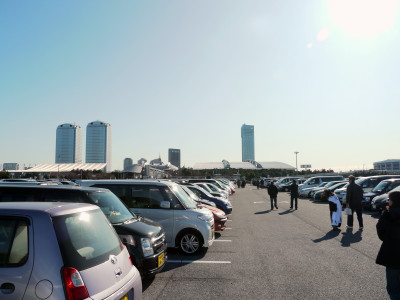 Since we arrived after the opening, the way from parking lot to the entrance was not so crowded.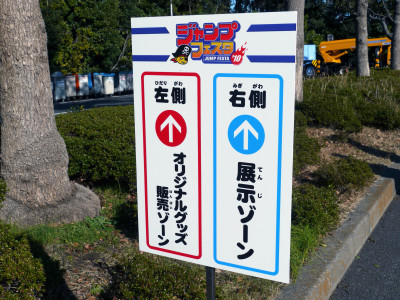 But there must have been great queue here before the gate opened.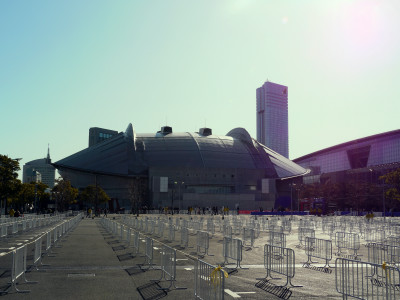 The entrance is divided to "Shop Zone" and "Exhibit Zone". The site itself is completely separated inside so in order to shop after seeing the exhibit, you must exit once and enter again from the red gate.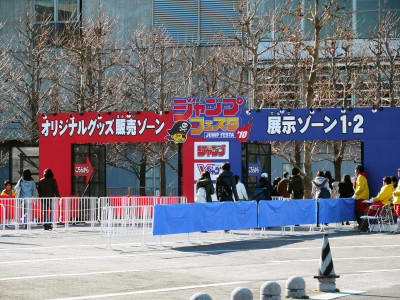 It was 180-minute wait from the end of the queue for "Shop Zone". Must be pretty tough in this temperature.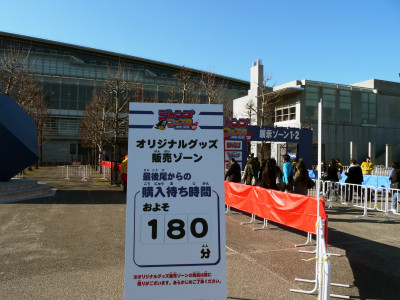 Naturally, we opted for "Exhibit Zone".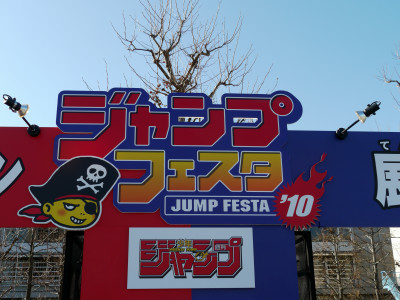 You have to walk all the way around the building before entering.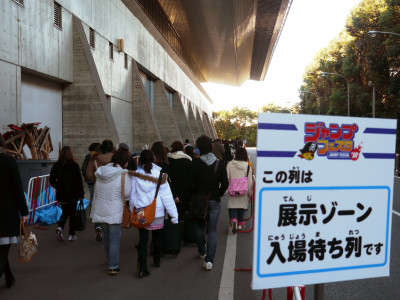 A sign telling people to get a "Toilet Card" from staff when nature calls in order to keep your place in the queue.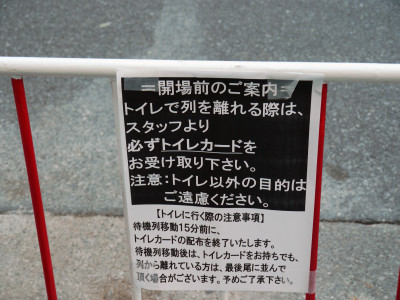 Finally we reached the entrance.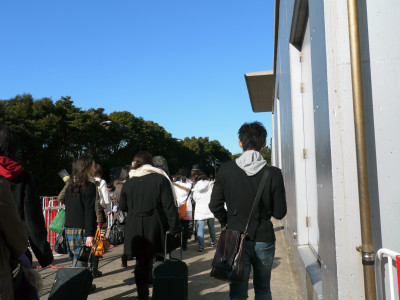 Upon entering, we were first greeted by Ichigo Kurosaki of Bleach.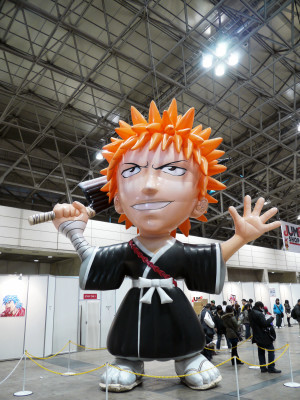 Next was Gintoki Sakata from Gintama.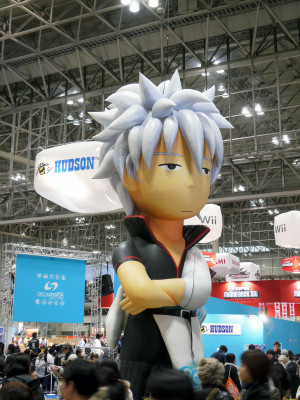 Son Goku from Dragon Ball in his Super Saiyan form.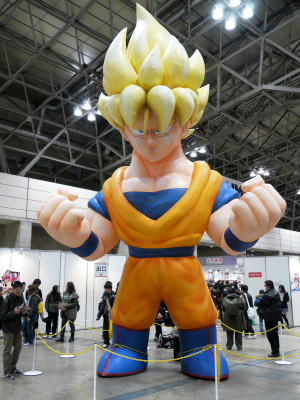 Monkey D. Luffy from One Piece.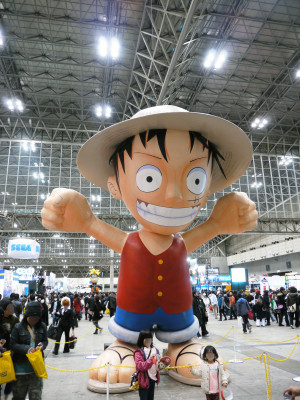 Naruto Uzumaki from Naruto.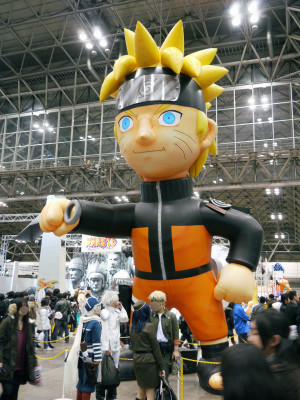 Reborn, the baby mafioso tutor from Katekyo Hitman Reborn!.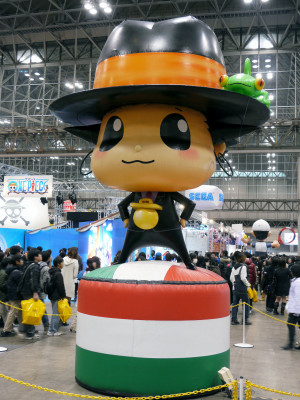 Ryoma Echizen from The Prince of Tennis.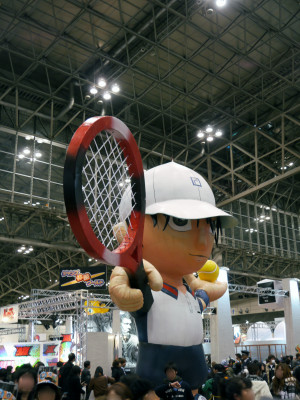 Lag Seeing from Tegami Bachi.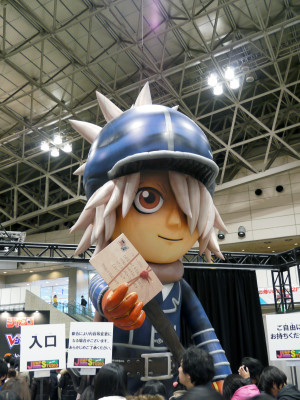 Yusei Fudo from Yu-Gi-Oh! 5D's.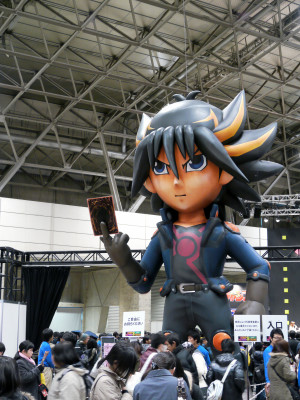 Titular character Toriko from Toriko.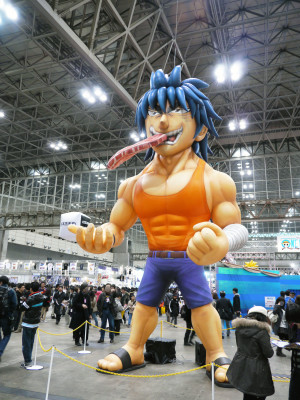 We'll be posting more coverage soon!

Related Posts:
Who is ultimately the strongest anime/manga character in the universe? - GIGAZINE

Top 15 Most Captivating Manga at the Moment - GIGAZINE

Super Active Action Figure "MG FIGURE-RISE 1/8 Scale Son Goku" by Bandai - GIGAZINE

Teaser Site Opened for the Long-Awaited "Gin Tama" Movie - GIGAZINE

0.3 million tickets sold in advance! "ONE PIECE film STRONG WORLD" excites Japanese movie theaters - GIGAZINE

List of New Anime: Winter 2010 - GIGAZINE