Popular Shonen Jump Mangas Showcased at Shueisha's "Jump Festa 2010" - Part 2/3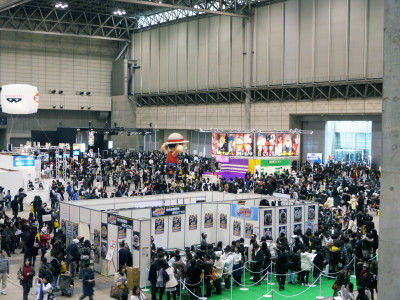 (This article was originally posted in Japanese at 18:09 Dec. 19, 2009)

Weekly Shonen Jump is undoubtedly the best-known and best-selling shonen manga magazine in Japan (which probably means it's No. 1 in the world).

Though the magazine targets young male readers as stated in the title "Shonen (Boys)", the extended reader base include all generation and gender, from dedicated old-timers since the age of original Dragon Ball to teenage fangirls drawn by various bishonen characters. Thus Jump Festa 2010 held at Makuhari Messe attracted quite a motley throng of visitors.

Following our last post, here's the second part of our coverage showing various booths and events at the site.

Pics after the cut!
Pathways between booths were quite spacy compared to Tokyo International Anime Fair or Tokyo Game Show, but some parts were completely filled by the crowd.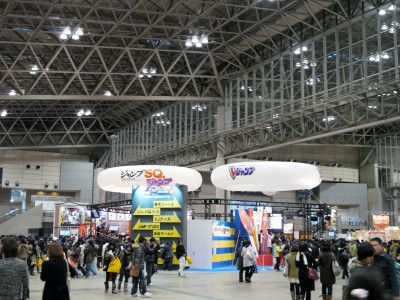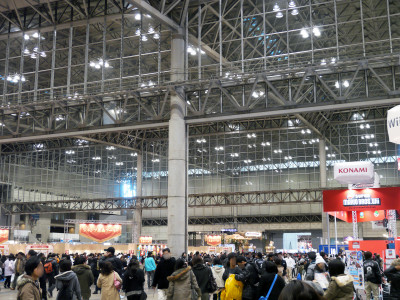 Queues everywhere.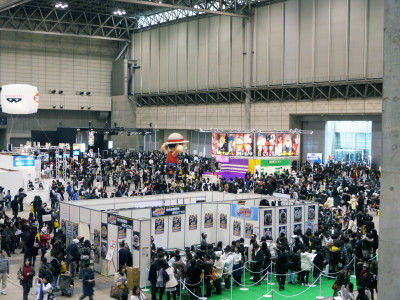 Three enlarged Jump magazines were on display.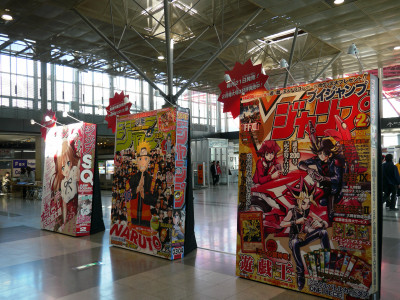 Weekly Shonen Jump featuring Naruto and his readers.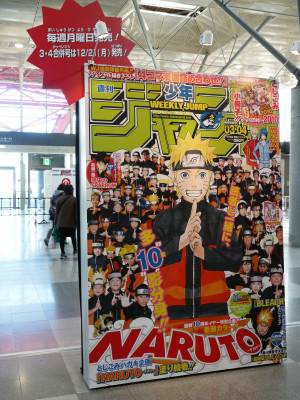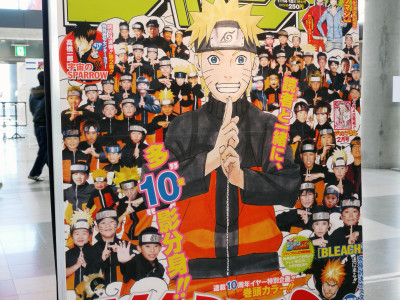 V Jump features Yu-Gi-Oh!. New anime film of the franchise Yu-Gi-Oh! Movie: Ultra Fusion! Bonds over Time and Space is to come out on January 23, 2010.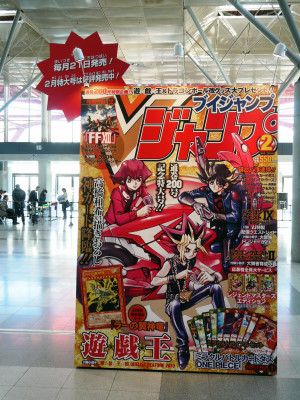 Jump Square features new manga Mayoineko Overrun! by Kentaro Yabuki based on a light novel series. A TV anime adaption is to be aired from Spring, 2010.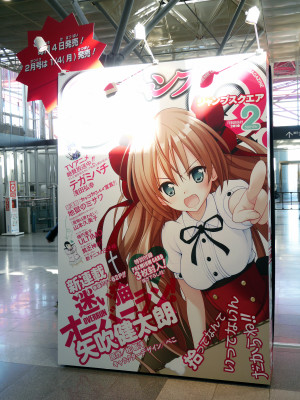 "JUMP SHOP". The little bunny/devil/boy thing is designed by Akira Toriyama of Dragon Ball.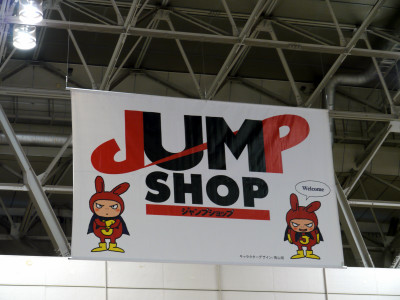 You have to wait another 30 minutes here to get inside.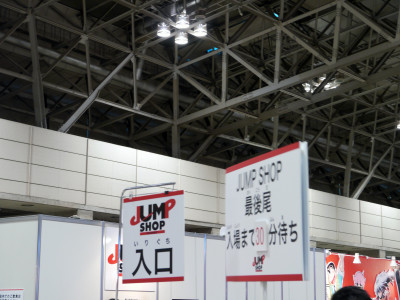 So many customers, some in cosplay.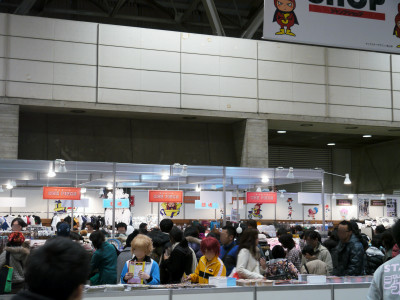 Current issue of V Jump was sold here.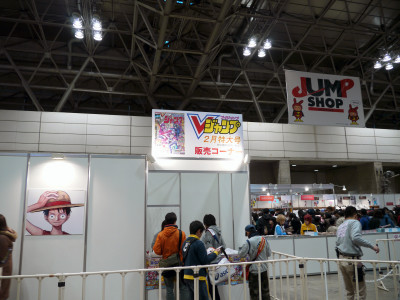 Katekyo Hitman Reborn!'s booth was crowded by rabid fangirls.


Gintama's booth.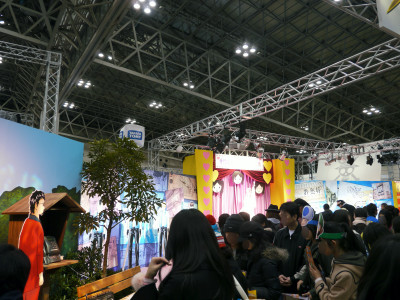 Taizo Hasegawa a.k.a. Madao.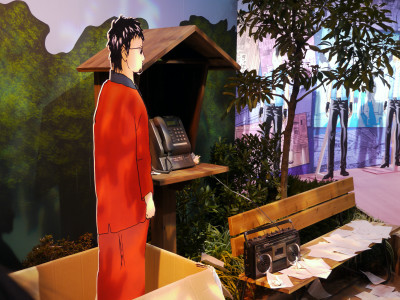 "Madao" stands for "Marude Damena Ossan"(totally useless middle-aged man) but he seems to be getting many encouraging messages from fans.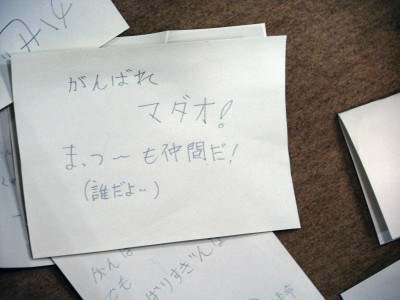 "Go! Madao!"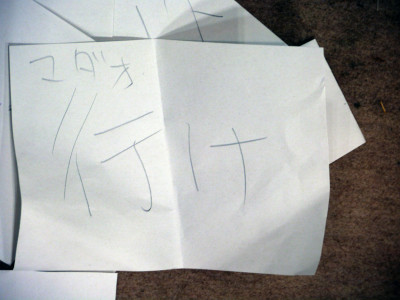 Bakuman's booth.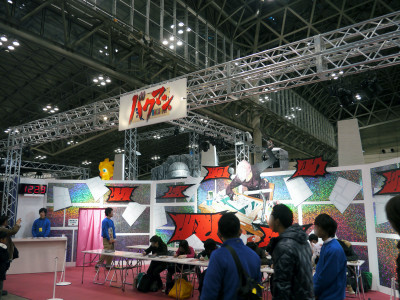 TV anime series is on its way, to be aired on NHK Education Channel from Autumn, 2010.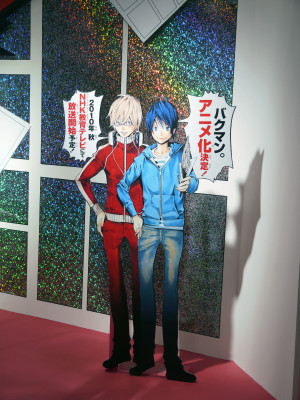 Anime related products were sold at Animate's booth.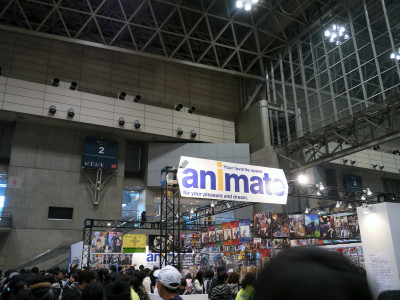 Animate Costume (ACOS)'s booth.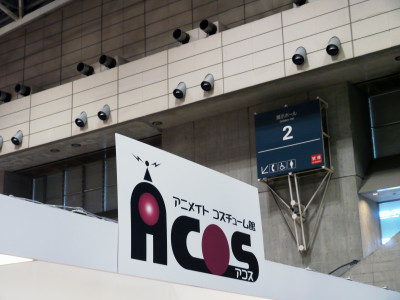 Cosplayers of various Shonen Jump characters.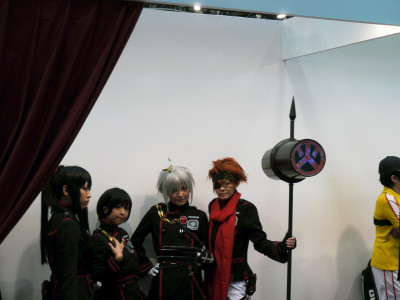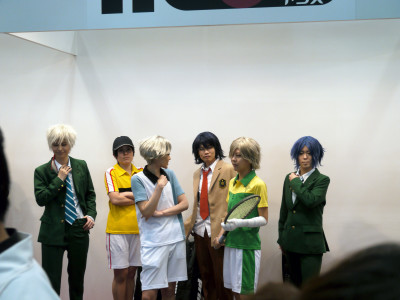 Some visitors were taking pictures with the cosplayers.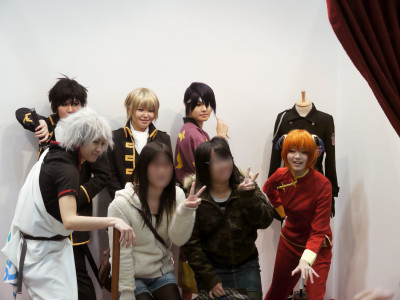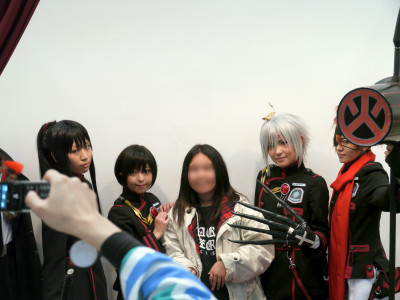 Studio Pierrot's booth. Studio Pierrot seems to have a great relationship with Shueisha, handling the anime production of Bleach, Naruto and Tegamibachi.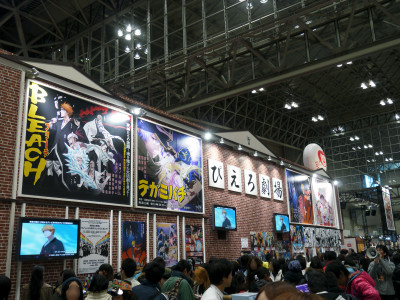 Toei Animation's booth held a stage event with voice actors from One Piece. We could hear the distinctive shout of Roronoa Zoro(Kazuya Nakai) but couldn't go near him, defeated by the heat of fangirls.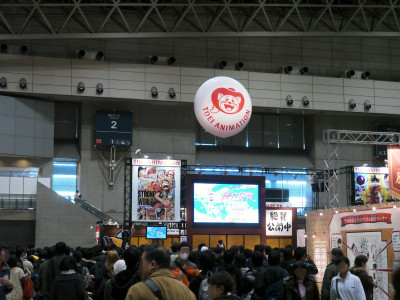 And many more anime/game related companies had their own booth including Marvelous Entertainment, Sega and Aniplex.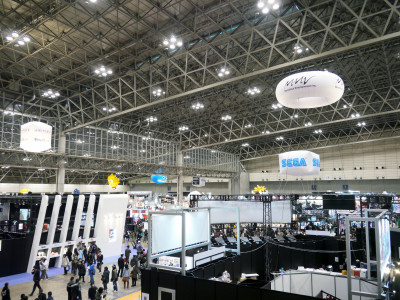 Sony Computer Entertainment's booth held an event titled "Shin'oh Reijutsu Academy Makuhari School", featuring Bleach video games.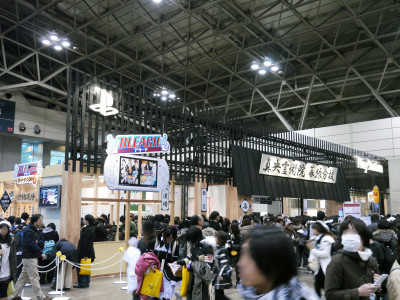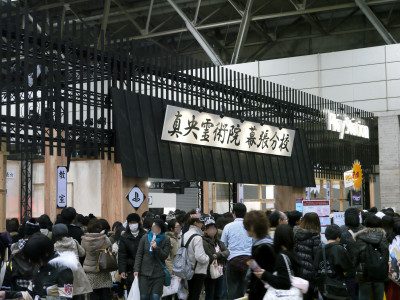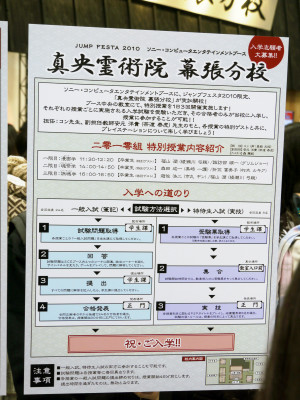 Konami's booth. Seems like Nurarihyon no Mago, which is to be adapted to anime in 2010, is also going to be made a collectible card game.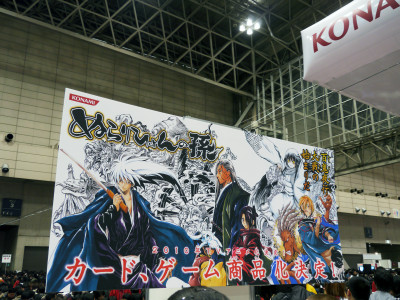 People queuing to enter a card tournament.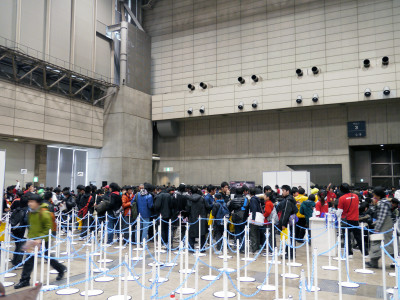 Yusei Fudo's monster Stardust Dragon from Yu-Gi-Oh! 5D's.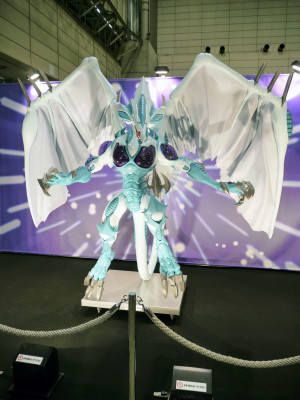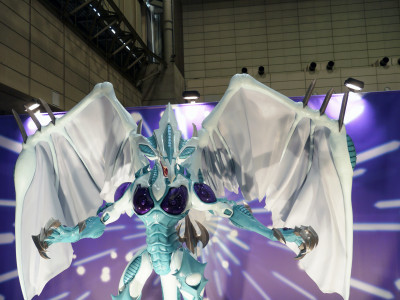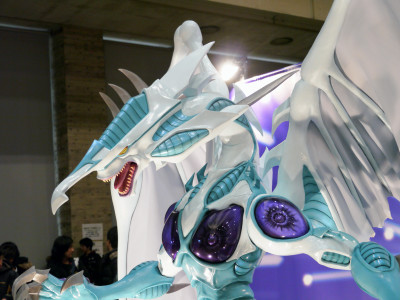 Yu-Gi-Oh! Trading Card Game sold more than 22.5 billion cards and made the Guinness World Record of the best-selling trading card game.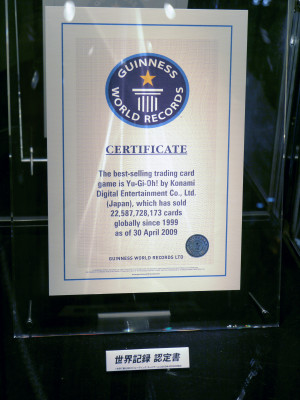 Nintendo's booth.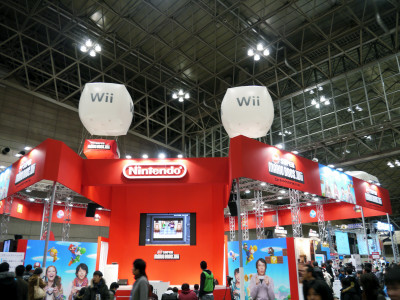 Square Enix' booth mainly featured the upcoming PSP title Kingdom Hearts Birth by Sleep, to be released on January 9, 2010.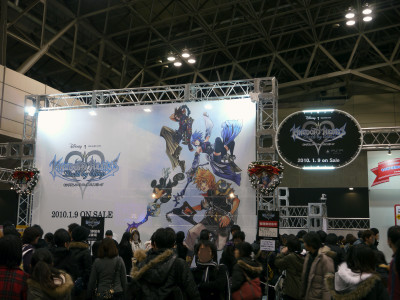 "Lost Child Corner". There were many kids visiting with parents (or adults bringing their kids) so naturally many kids must have wander off.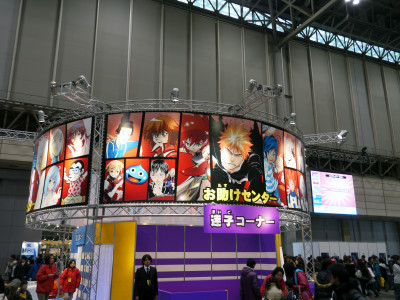 Souvenir booth near the exit.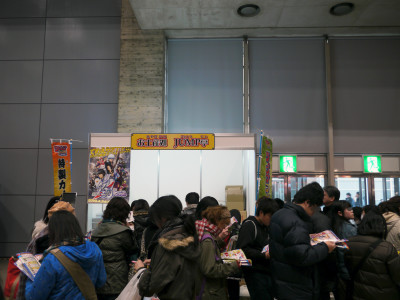 Jump Festa original products were on sale.


Large panels. Bigger characters might be the popular ones (Jump is known for their strict popularity-based pecking order).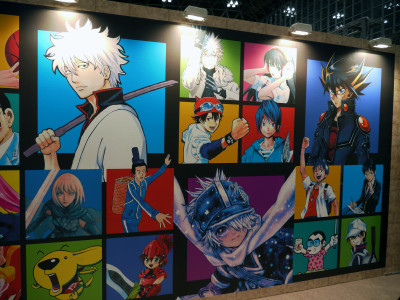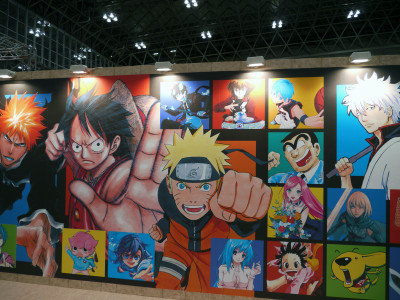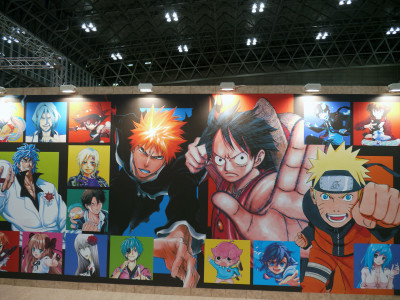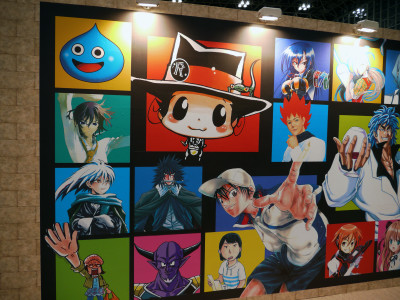 Related Posts:
Who is ultimately the strongest anime/manga character in the universe? - GIGAZINE

Top 15 Most Captivating Manga at the Moment - GIGAZINE

Super Active Action Figure "MG FIGURE-RISE 1/8 Scale Son Goku" by Bandai - GIGAZINE

Teaser Site Opened for the Long-Awaited "Gin Tama" Movie - GIGAZINE

0.3 million tickets sold in advance! "ONE PIECE film STRONG WORLD" excites Japanese movie theaters - GIGAZINE

List of New Anime: Winter 2010 - GIGAZINE