"KAIDAN", The interactive entertainment where Horror Stories meet Modern Day Technology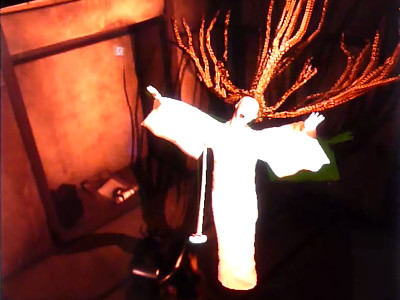 (This article was originally posted in Japanese at 17:18 Dec. 18, 2009.)

Traditional haunted house became much reinforced with latest virtual-reality technology. In this "Kaidan", you become a samurai and slash ghosts floating in front of you. This impressive demonstration was done at SIGGRAPH ASIA 2009 and called much attention of audiences.

Read on for detail.

The player sees the world through a head-mount display.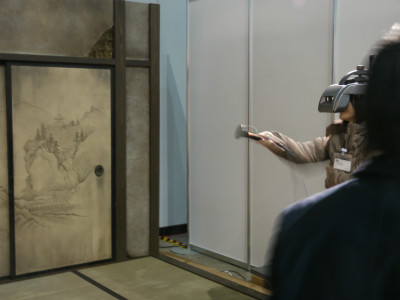 The monitor shows what players actually see through the HMD.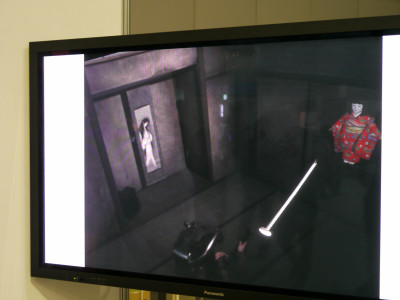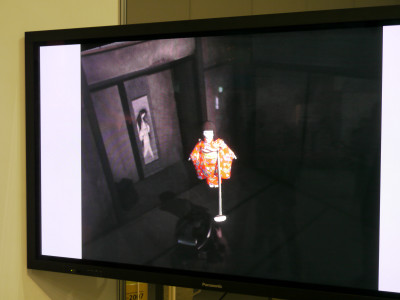 The haunted doll goes away and phantom in kimono appears.
YouTube - "Kaidan" - Interactive horror-story experience 1/3


She seems to be really angry with the intruder.
YouTube - "Kaidan" - Interactive horror-story experience 2/3


But we audiences can't see anything.
YouTube - "Kaidan" - Interactive horror-story experience 3/3


The game will be more interesting if it have multi-play mode.

Related Post:
Get Ready for Living Dead Pandemic with Zombie Outbreak Simulator - GIGAZINE

Return of the Zombie Paradise! Latest Trailer and Pics of "Dead Rising 2" - GIGAZINE

Japanese Horror Flick "Grotesque" Banned in Britain - What the Director Has to Say? - GIGAZINE