Free iPhone App "Artwork Clock for iTunes" keeps you updated on what's hot in the music scene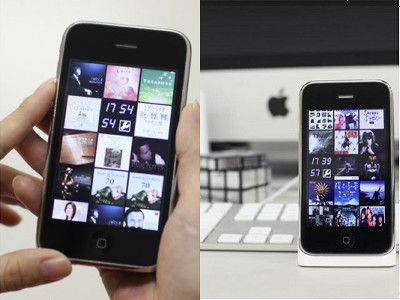 Free iPhone app "Artwork Clock for iTunes" by tekunodo. is a digital clock that shows artworks of iTunes Store's current top 50 albums in the background. The clock and artworks keep sliding on the screen, and new images are displayed as the top chart on iTunes is updated.

It'll work as a great screensaver while you keep your iPhone on a cradle, and when something catch your fancy, you can just click on the artwork to see the info, listen to the samples and purchase the music.

Read on for details and pics.
Artwork Clock for iTunes

Looks great on your desk.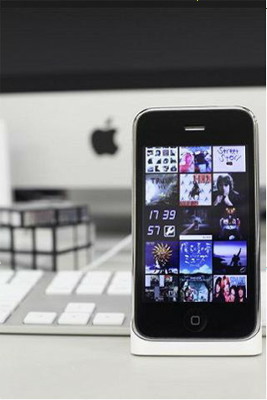 The app uses RSS information from iTunes Music Store.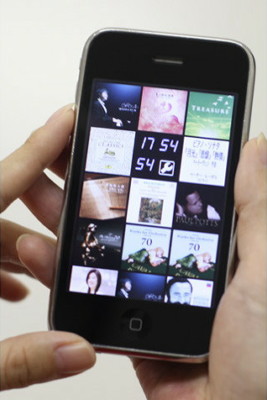 By clicking an artwork, you can see the information of the music, listen to the samples and purchase the music.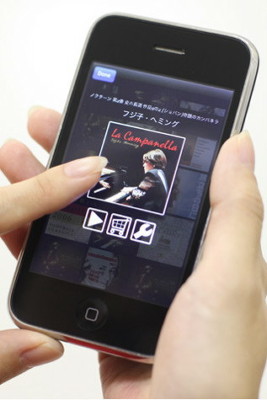 To give you the idea, here's the current top albums on iTunes Store US.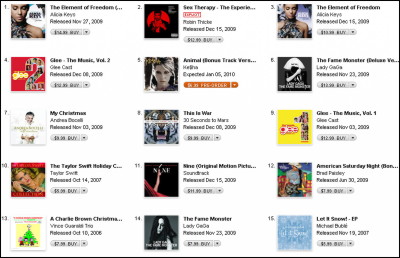 And iTunes Store UK. Now, these lineup might not exactly look aesthetically pleasing for the background of your clock...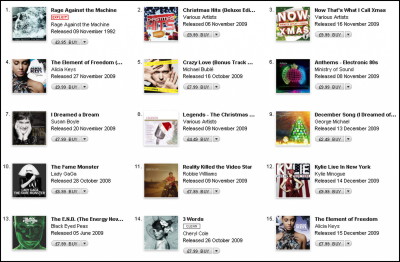 But you can choose your favourite music category, which might allow the app to show artworks more to your taste. For example, these are the current top albums in "Alternative" genre.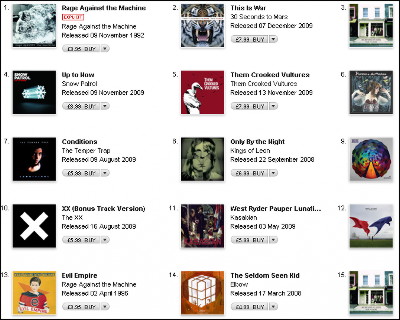 Top albums in "Rock"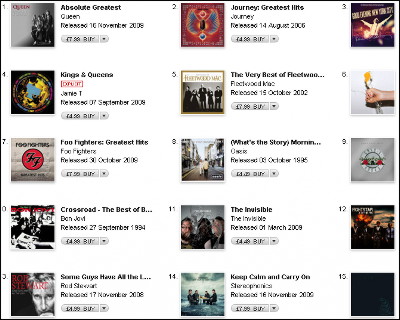 And "Jazz".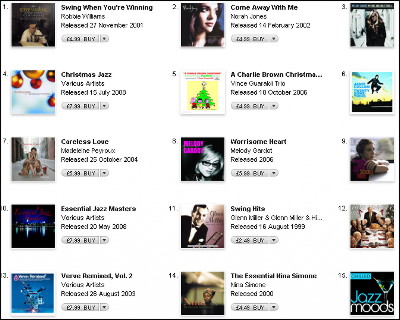 The default genre is set to "All". There are "Blues", "Children's Music", "Holiday", "Latino" and more to choose from. All the genres on iTunes, in other words.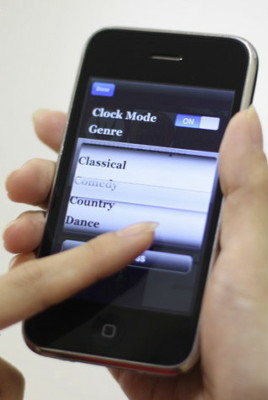 See it in action!
YouTube - Artwork Clock for iTunes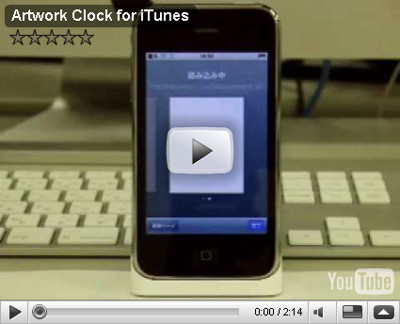 Related Posts:
"Goldfish Scooping" iPhone App by GONZO Founder Shoji Murahama's New Studio - GIGAZINE

Free iPhone App "Bizarre Comic Photo" to add manga effect on your pics - GIGAZINE

Free App "Sound Trip" Tokyo Navigator for iPhone and iPod Touch - GIGAZINE

HELLO KITTY's App for iPhone and iPod Touch - GIGAZINE

World's Sweetest iPhone Cover - GIGAZINE