Trailer Came Out of Anime Film "Fate/stay night UNLIMITED BLADE WORKS"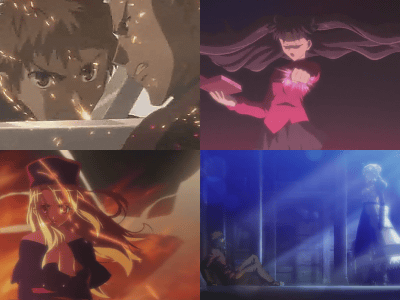 (This article was originally posted in Japanese at 11:09 Dec. 15, 2009)

Since its launch in July, the official website of "Fate/stay night UNLIMMITED BLADE WORKS", movie adaption of the popular Fate/stay night franchise to premiere on January 23, 2010, has been disclosing information bit by bit. And now, finally a trailer came out!

From what you can see, the movie seems to focus a lot on Rin and Archer rather than the main heroine Saber, as the title "Unlimited Blade Works" suggests.

Read on for details and pics.
Fate / stay night - UNLIMITED BLADE WORKS Official Site
http://www.fatestaynight.jp/index.html
Watch out your volume, the trailer automatically starts.

The story of Fate/stay night revolves around the Holy Grail that grants the possessor's wishes. For the past two centuries, Holy Grail Wars have been occurring time and again among seven competing sorcerers, each gambling his or her own life to obtain the Holy Grail, aided by one of the one of the seven summoned spiritual familiars known as Servants. Though not very talented as a sorcerer, teenager Shiro Emiya becomes a Master to Saber, one of the seven Servants and gets involved in the fifth Holy Grail War.

Shiro's classmate Rin Tosaka is secretly a very talented sorceress and Master to her Servant Archer. The movie's title "Unlimited Blade Works" is the name of Archer's Reality Marble and there's also the Unlimited Blade Works Route of the game in which Rin Tosaka is the main female lead. So naturally, we get to see a lot of Rin and Archer in the trailer.

The beginning of the trailer reminds you of the TV anime's opening.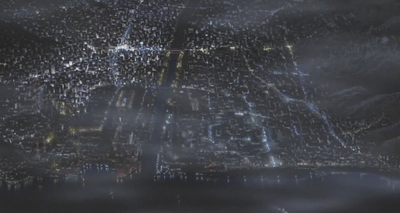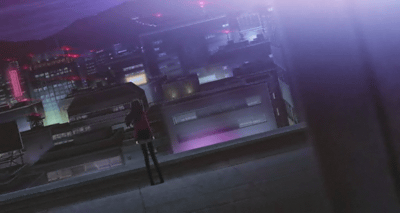 "Fate/stay night UNLIMMITED BLADE WORKS"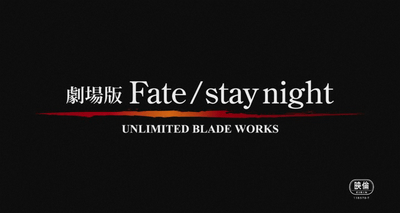 The first encounter of Shiro and Saber.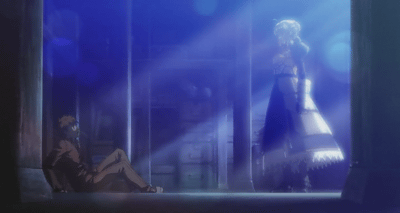 Looks like we do get to see some Saber though the storyline of "Unlimited Blade Works" focuses around Archer.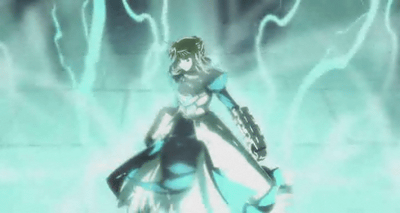 Rin and Archer.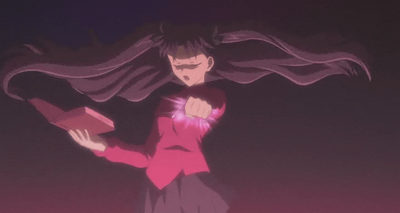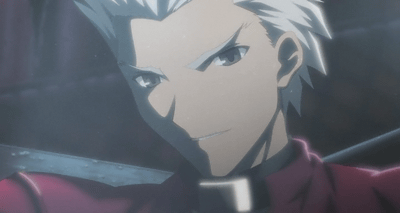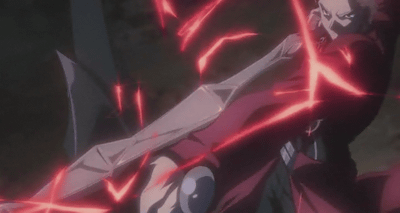 You'll also get to see Illya with her Servant Berserker.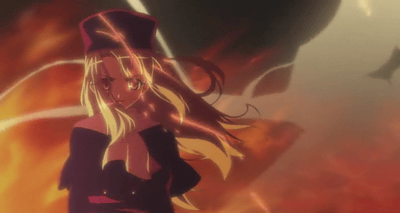 The battle between Archer and Lancer which was seen near the beginning of both anime and game.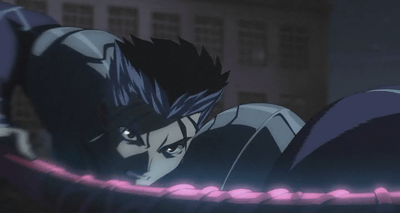 This looks like Assassin.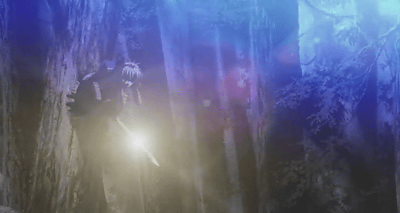 Rider.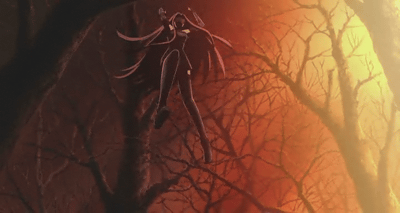 And Caster.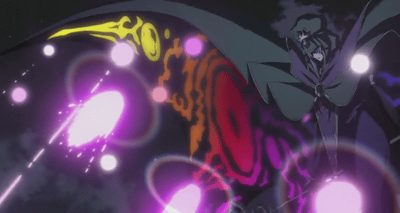 And scenes you've never seen on the TV version.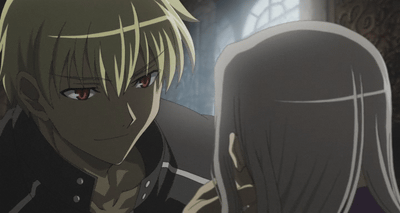 Flyer of the film distributed at theatres.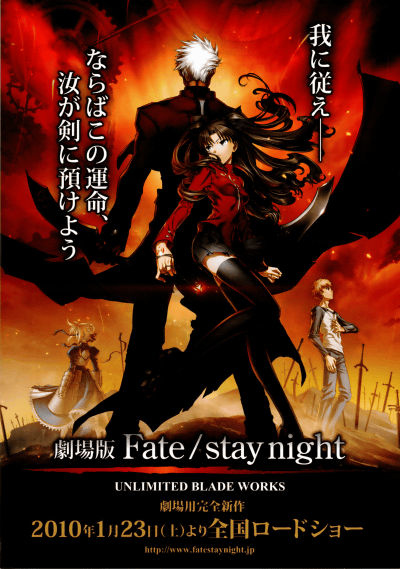 Special advance ticket with illustration of Rin is now on sale, which comes with four special pinups.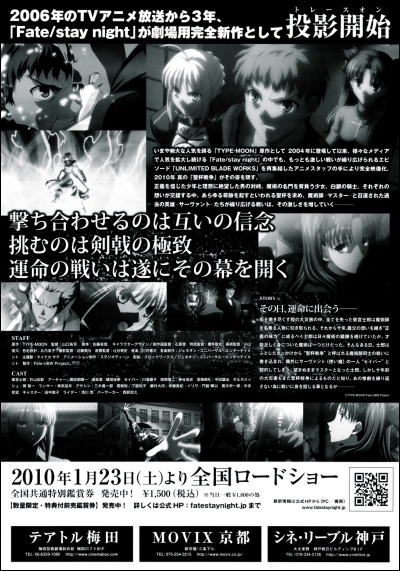 Related Posts:
List of New Anime: Winter 2010 - GIGAZINE

Figures of Saber from "Fate" Franchise - WONDER FESTIVAL 2009 [SUMMER] - GIGAZINE

Movie of "Fate/stay night" Coming Soon - GIGAZINE

"Fate/stay night" is coming Blu-ray as Special Edition, commemorating its theatrical debut - GIGAZINE