Super Active Action Figure "MG FIGURE-RISE 1/8 Scale Son Goku" by Bandai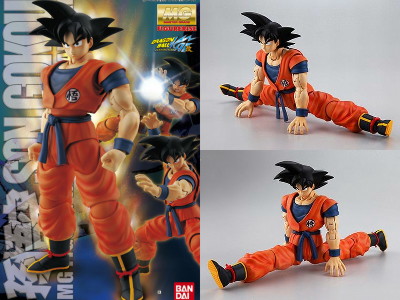 The 1:100 Gundam model kits "MG(Master Grade)" line was introduced in 1995 by Bandai, designed and made to higher standards than most other models, with movable inner frame system to enable extensive movement and bending of joints. The MG series previously consisted of robots and mecha only, but now they're going to launch "MG FIGURE-RISE" line human-form action figures with MG standards.

First in the brand new line will be none other than Son Goku from Dragon Ball franchise with astonishing number of joints and range of motion. He's even capable of performing 180 splits and flexing biceps (his muscle really stands out when you bend his arm just so).

Pics after the cut!
(Japanese)Posable As You Wish! Extreme Action Figure of "Son Goku" to come out! - Tokyo Walker

"MG FIGURE-RISE 1/8 Scale Son Goku". To be on sale on December 23, 2009 at 3,675 yen (about $41).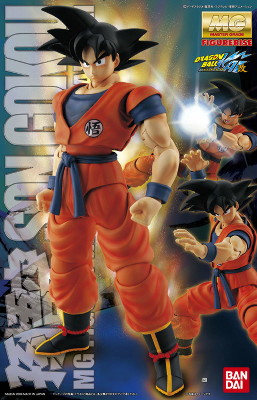 1/8 scale, 22cm (about 8.7 inch) high.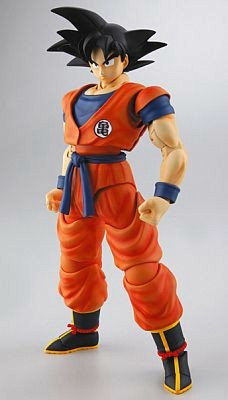 The figure is greatly detailed and impressive in itself, but the truly amazing thing is its capacity of movement.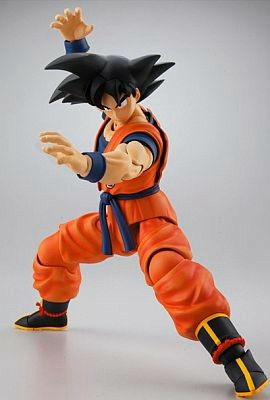 Shooting the "Kamehameha" energy wave.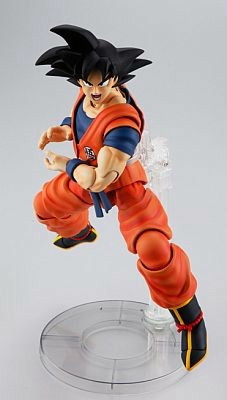 Dragonball buffs must recognise this one-handed Kamehameha.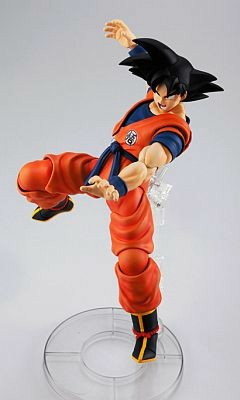 Flexing his bicep.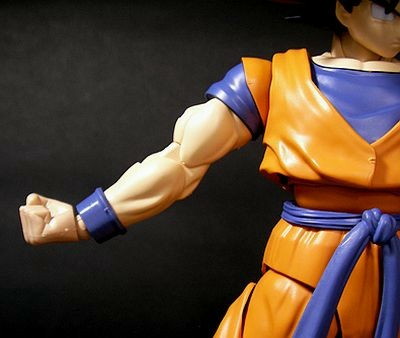 Impressive.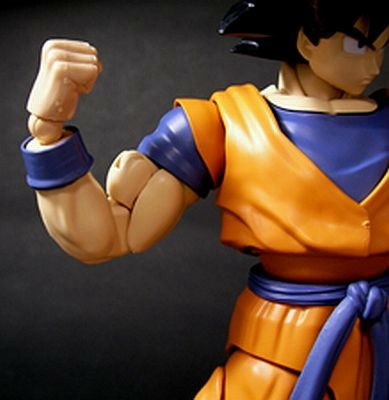 Comes with a translucent display stand to hold the pose.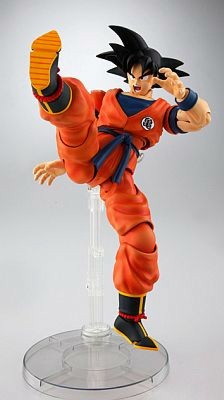 Performing a right split.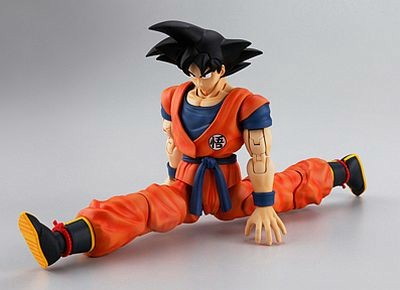 And side split, like the true master of martial arts that he is.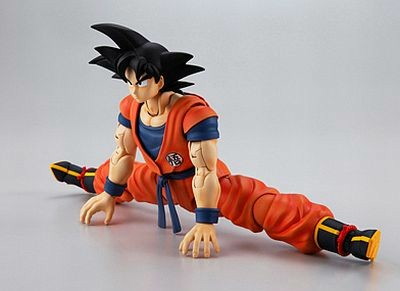 The kit consists of 170 pre-coloured parts and water-slide decals. It takes about an hour and a half to assemble, according to Bandai.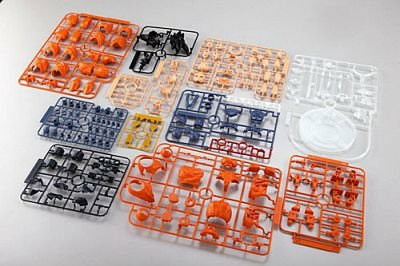 "MG FIGURE-RISE 1/8 Scale Son Goku" is to hit the stores on December 23, 2009 at 3,675 yen (about $41). Prior to that, it'll be sold at special price 3,500 yen ($39.50) at Jump Festa 2010(Dec. 19-20, Makuhari Messe).

©Bird Studio/Shueisha, Fuji TV, Toei Animation

Related Posts:
Obviously, Piccolo should be green -High Quality Costume of Piccolo from DRAGON BALL Z - GIGAZINE

Trailer Came Out of Online Game "DRAGONBALL ONLINE" - GIGAZINE

TAF2009: More speed, more actions! HD re-mastered anime "DRAGON BALL Kai" - GIGAZINE

Who is ultimately the strongest anime/manga character in the universe? - GIGAZINE

Action Figure "D-ARMOR" Combines your Favorite Character with his/her Mecha - GIGAZINE

Action Figure of Char Aznable from "Mobile Suit Gundam" With Your Face - GIGAZINE

History of Bronze Saints Action figure from Saint Seiya - GIGAZINE
in Anime, Posted by darkhorse_log